Feb 14, 2016
Church
Sunday Journeys: Celebrating and Praying at James River Assembly of God
James River wants to be a place of worship and prayer |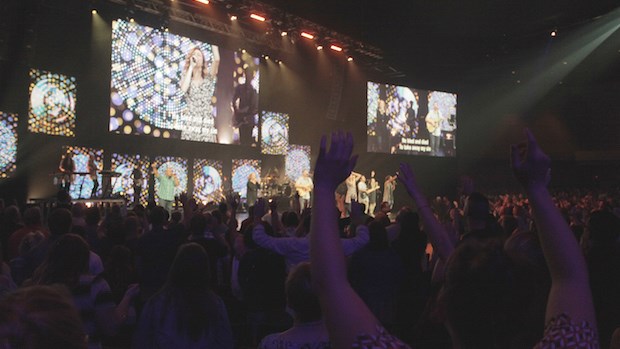 I was recently back at James River Assembly in Springfield, MO (I was there in 2011 and again in 2012). It's a flagship church in the Assemblies of God and one of the most welcoming churches I ever visit.
I was there to preach and do a seminar from my book (with Eric Geiger) Transformational Groups. I'll share the normal things about such a church, but then at the end, I want to focus on something about their personal ministry time.
First, the worship is high energy and passionate.
The praise band and team were participative and enthusiastic.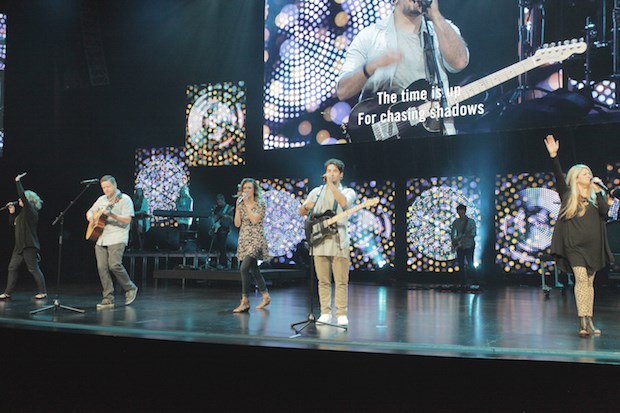 John Lindell is the pastor (he's written for The Exchange, too). You can tell he loves the church and he loves Springfield.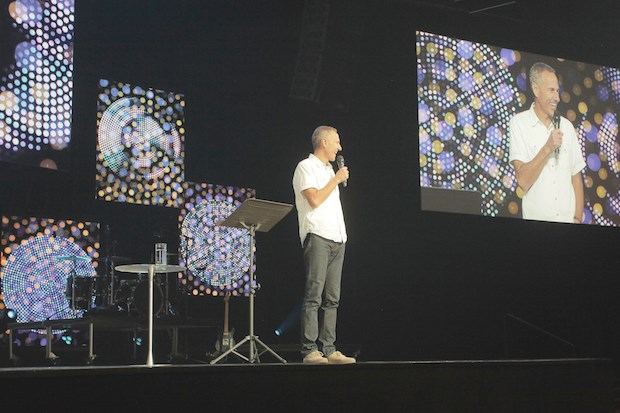 The church has two services in its largest location, but has other locations as well.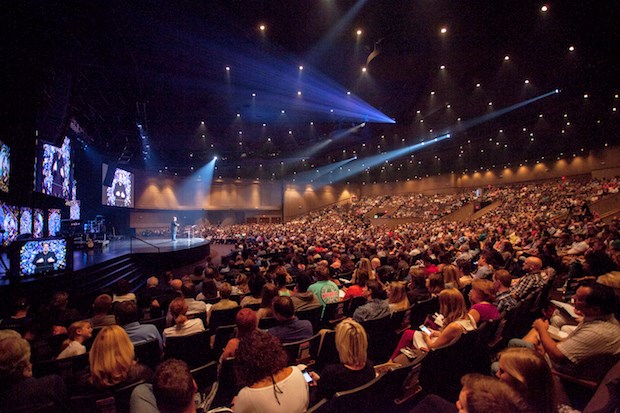 The folks at JRC sent me a pic of my preaching time. In my view, that's too many pics of Ed Stetzer at one time. ;-)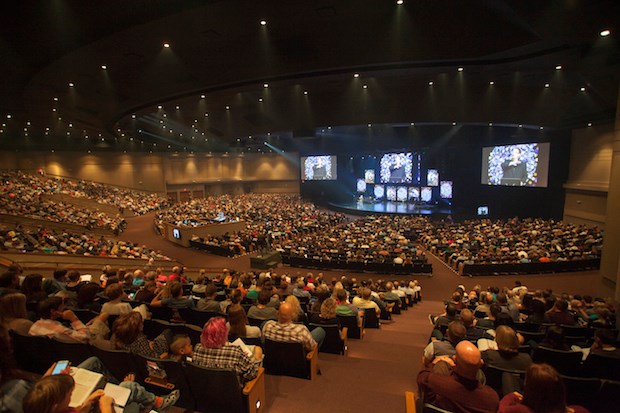 There is so much you could talk about from JRC.
They run James River Leadership College.
They are convictionally Pentecostal.
They are multisite. Etc. Etc.
However, what I thought I would write about is how they do prayer time. They sometimes have an invitation / alter call at the end of the service, but I thought their prayer time was worth considering.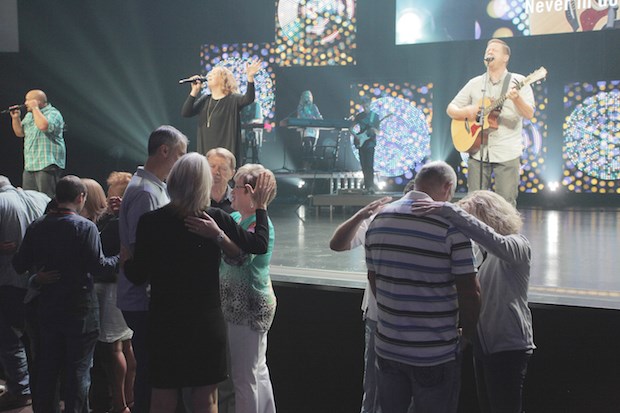 They do this during the service. During that time you can pray for physical healing, needs, to trust Christ, for the filling of the Spirit, or more.
I think such prayter times are a helpful way for the large church to not just have the big service, but to take the time to pray for needs, lay on hands, and have personal interaction.
The Epistle of James writes of calling the elders of the church to pray for the sick. Here we see an expression of that—and I think it's worth considering.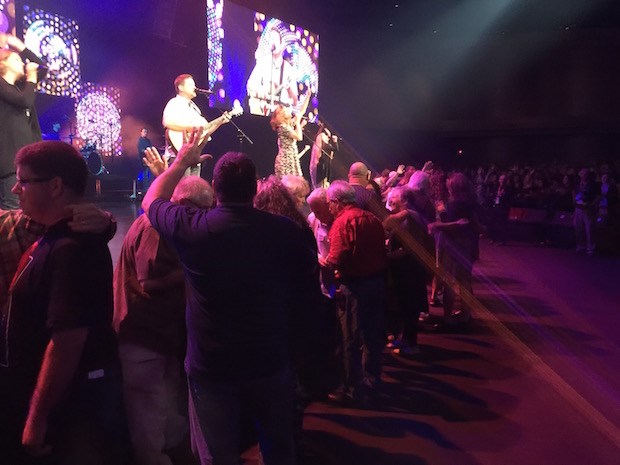 I wonder—how often do you give people an opportunity to receive prayer in your church? Do you ever do it in the servie itself?
Support our work. Subscribe to CT and get one year free.