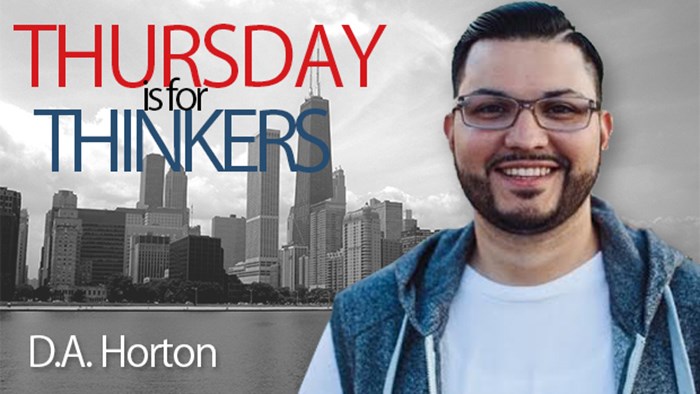 In this part I briefly analyze #BlackLivesMatter as a movement by leveraging the words of the founders regarding: the movement's definition, their appeal for recognition of Black-centeredness, an often overlooked core value, the movement's funding, their guiding principles, and rebuttals to the movement's misconceptions. My goal is to surface foundational beliefs that are not common knowledge among Evangelicals. This will afford them an opportunity to think critically about becoming co-belligerents.
Defining the Movement
Black Lives Matter is a chapter-based national organization working for the validity of Black Life.[1] It should be noted chapter policies and needs differ from chapter to chapter.[2] The movement was created by Alicia Garza, Patrisse Cullors, and Opal Tometi after George Zimmerman was acquitted for the murder of Trayvon Martin. According to Garza, "Black Lives Matter is an ideological and political intervention in a world where Black lives are systematically and intentionally targeted for demise. It is an affirmation of Black folks' contributions to this society, our humanity, and our resilience in the face of deadly oppression.[3]
Asking for "Black Lives" Recognition
The founders want the basic human rights and dignity restored to all Black lives. They are not saying Blacks are better than all other lives rather, they're asking for the same recognition given to the women's movement, Chicano liberation movement, and queer movements, be granted equally to a movement centrally focused on Black lives.[4]
An Essential but Overlooked Core Value
The founders no longer want to see the labor of queer Black women neglected by mainstream media and those desiring partnership with the movement. Two of the three founders identify themselves as black "queer women". The fact the founders are "young, female, queer-friendly, [and] artsy" [5] sets them apart from all other civil rights movements. Naturally, the founders request all who leverage their work for branding or events invite them to the table of conversation to shape the event rather than making appeals for their marketing pieces alone. You can read how their work has been exploited on the page titled "Herstory" (in place of history).
The Funding of Black Lives Matter
Disputes have risen regarding how the Black Lives Matter movement is funded. Kelly Riddell of the Washington Times traces monies back to George Soros. Essence reported Google gave $2.35 million dollars to the movement [6], while CNN [7] reported entities such as the Ford Foundation and Resource Generation have donated to Black Lives Matter as well as celebrities.
Founder Alicia Garza expressed the need for grants given to Black Lives Matter be "flexible dollars" allowing the organization space to determine the best way to spend funds.[8] The Black Lives Matter website accepts donations but does not express any other explanation of where other funding comes from outside of sales generated from partnership with the BLCK Foundation store.
Guiding Principles and Misconceptions
Black Lives Matter operates under 13 guiding principles: Diversity, Globalism, Black Women, Black Villages, Loving Engagement, Restorative Justice, Collective Value, Empathy, Queer Affirming, Unapologetically Black, Transgender Affirming, Black Families, and Intergenerational.
The founders of Black Lives Matter refute these 11 stated misconceptions about their movement; theyignore Black on Black crime, they're leaderless, they have no agenda, they're a one-issue movement (Police brutality), they don't respect their elders, they reject the Black Church, they don't care about Queer/Trans lives, they hate White people, they hate Police officers, politically speaking their focus should be the vote, and they're not actually a movement.
Final Considerations
The Black Lives Matter movement does not root itself in the gospel and their overall mission is not in harmony with the mission of the Church. In fact, Black Lives Matter doesn't desire partnership with those who practice a prayer-filled non-violent approach to injustice because they "patently reject any conservative theology about keeping peace, praying copiously, or turning the other cheek." [9] If Evangelical pastors do not, "preach a revolutionary Jesus, which focuses on the sections of the Bible where Christ challenged the Roman power structure" [10] Black Lives Matter does not want your partnership and Evangelicals should respect that.
However, Evangelicals would do well to find balance in understanding the mission of the Church does not rise and fall on the success of failure of Black Lives Matter (rather, on the finished work of Jesus Christ) all the while not completely dismissing some truths the movement highlights. As Black Lives Matter is working to address issues such as; failing public education, ending themass incarceration of Blacks and Latinos, affordable housing, issues with food security, and reproductive justice challenges for poor women of color. [11]
Evangelicals should think through their approach (or lack thereof) to these topics and those related and consider how the gospel speaks to them. Lastly, the warranted cry of "Black Lives Matter" should at the very least receive empathy from Evangelicals who take an honest look at the treatment of Blacks throughout American history. From this empathy should arise an acknowledgement of the well-organized tactics employed by the dominant culture to suppress Black progress and economic upward mobility leading to a mobilized effort to address them with the gospel. This historical perspective will be the focus of next week's installment.
Footnotes
[1] BlackLivesMatter.Com, "About the Black Lives Matter Network", http://blacklivesmatter.com/about/, accessed on January 14, 2016
[2] BlackLivesMatter.Com, "Locate a Chapter", http://blacklivesmatter.com/find-chapters/, accessed on January 13, 2016
[3] BlackLivesMatter.Com, "The Creation of a Movement", http://blacklivesmatter.com/herstory/, accessed on January 15, 2016
[4] BlackLivesMatter.Com, "Broadening the Conversation to Include Black Life", http://blacklivesmatter.com/herstory/, accessed on January 12, 2016
[5] BlackLivesMatter.Com, "These Savvy Women Have Made Black Lives Matter the Most Crucial Left Wing Movement Today", http://blacklivesmatter.com/these-savvy-women-have-made-black-lives-matter-the-most-crucial-left-wing-movement-today/, accessed on January 16, 2016
[6] Lauren Porter, "Google to Provide $2.35 Million in Funds for Black Lives Matter Activism", Essence, Wednesday, November 4, 2015, http://www.essence.com/2015/11/04/google-provide-235-million-funds-black-lives-matter-activism, accessed on February 1, 2016
[7] CNN, Tanzina Vega, "How to Fund #BlackLivesMatter", Friday, June 5, 2015, http://www.cnn.com/2015/06/05/politics/funding-civil-rights-movement/, accessed on February 6, 2016
[8] Marguerite Casey Foundation, "Alicia Garza: Black Lives Matter Proves that 'New Leaders Are Possible', http://caseygrants.org/alicia-garza-black-lives-matter-proves-that-new-leaders-are-possible/, accessed on February 6, 2016
[9] BlackLivesMatter.Com, "11 Major Misconceptions About the Black Lives Matter Movement", http://blacklivesmatter.com/11-major-misconceptions-about-the-black-lives-matter-movement/, accessed on January 13, 2016
[10] Ibid
[11] Ibid
The Exchange is a part of CT's Blog Forum. Support the work of CT. Subscribe and get one year free.
The views of the blogger do not necessarily reflect those of Christianity Today.