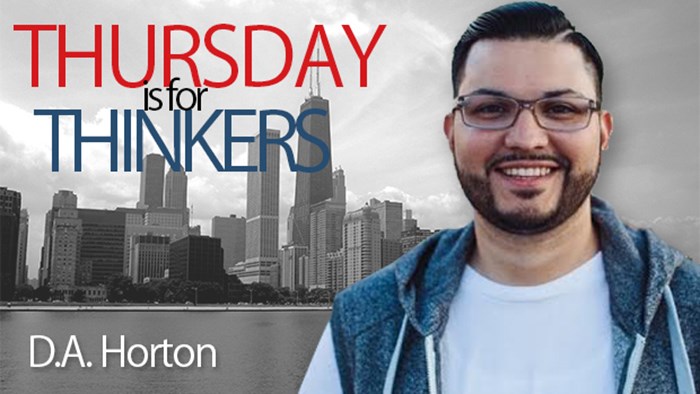 In the final installment of my missiological assessment of the #BlackLivesMatter movement humbly, I'd like to put on the table a plan for Evangelicals to consider as a way forward regarding all that's been addressed the three previous weeks. The plan I'm introducing calls for every Evangelical (not leaders only) to prayerfully work towards better stewardship of the gospel in our present era.
The gospel Jesus preached consists of a balance regarding His salvific atoning work and social action with the non-believing world. It is this same gospel that addresses racism in America because racism distorts the imago dei. The plan I'm proposing is summed up in the acrostic R.A.P.I.D. I'm calling every Evangelical to Restore dignity to Blacks in America (as well as all other ethnicities who've had it stripped from them socially), Affirm the ethnic identity of Black Christians (and other ethnic minorities), Promote the truth All Black lives matter, Institute Ethnic Conciliation, and Develop biblical guardrails for our limited engagement with non-believers as co-belligerents.
Restore Dignity
In lieu of last week's article on the treatment of Blacks in America, Evangelicals should now recognize the leaders of the #BlackLivesMatter movement are crying out for a restoration of the imago dei. They're not asking for the gospel per se, and their core values do not pave a road to the cross of Christ. However, in light of the historic treatment of Blacks in America their request for a restoration of dignity rooting back to the imago dei must be granted!
Christians, it is time for us to lead the national conversation on race and we must start by affirming the imago dei of every Black life. By doing this we will directly confront the animalization and dehumanization they've endured for centuries often from the mouths of professing and practicing Christians.[1] The #BlackLivesMatter cry/hashtag is a starting point for gospel conversations, not the whole of the conversation. This is why Evangelicals can enter the conversation by leveraging the truthful statement Black Lives Matter by redeeming through a gospel-saturated framework that leads to the affirmation of one's ethnic identity.
Affirm Ethnic Identities
Next, we must express a holistic interpretation of Galatians 3:26-29 by affirming the ethnic identity of Black Christians (in addition to the ethnicity of every believer) rather than ignoring or idolizing it. In this passage we see three areas humans have sinfully used to build walls of segregation; ethnicity, gender, and socio-economic status. Paul says the finished work of Jesus obliterates each of these walls, providing salvation for sinners regardless of their ethnicity, gender, and socio-economic status. Couple this truth with the Great Commission (Matt. 28:19-20) and we recognize we're called make disciples from all ethnicities who will dwell in the multi-ethnic City of God (Rev. 5:8-10; 7:9; 21).
Evangelicalism does well in creating content, conferences, and conversations focusing on two of the three (gender and socio-economic status). At the same time we regularly fumble the ball when it comes to ethnicity. We affirm the gender of believers by laying out curriculum for respectable biblical roles, stress the importance of a biblical work ethic and financial stewardship. But when the conversation turns towards issues involving the development of resources contextualized for ethnic minorities the question "why does it always have to be about race" stifles progress.
It will do us well to understand that affirming the ethnic identify of Black Christians, championing our North African Church Fathers, and creating space for contextualizing discipleship tools for ethnic minorities is not putting our ethnicity before our Christianity. (I've written more on this here and I challenge you to read it for further clarification).
When we fail to affirm the ethnic identity of believers, we leave room for anti-gospel movements to gain the ears of Blacks (and other minorities) by propagating a caricatured "White Christianity" that has no place and relevance for them, in order to lead them out of the church into their ethno-centric movement.
Promote "All"Black Lives Matter
Third, it's our conviction as Evangelicals to affirm the sanctity of life inside the womb by protecting it. One glaring blind spot of the #BlackLivesMatter movement is the neglect, in-large of Black lives in the womb! A key opportunity awaiting Evangelicals is for us to recognize all Black lives matter, especially those in the womb. It's an atrocity nearly 17 million Black babies have been aborted since 1973.[2]
Being pro-life is not our only call and we must equally understand our passion for fighting for Black lives in the womb must be coupled with expressing the fact Black lives outside of the womb matter, too. We can accomplish this by strategically mobilizing believers (leaders and laity) in local churches to address the brokenness found in Black communities by working to renew the broken systems. Issues we must begin to address are: adequate and affordable housing (in light of gentrification), broken family structures, crime, education reform (grassroots to top levels of leadership), food deserts, mass incarceration, poverty, sex-trafficking, and unemployment. These are all issues the gospel addresses.
InstituteEthnic Conciliation
Fourth, it is the Body of Christ's responsibility to work towards ethnic conciliation in place of "racial reconciliation." In light of the ethnic tensions we have within the household of faith, I believe ethnic conciliation will only become evident when the members of the Body of Christ stop withholding the compassion of Christ from each other. We are to be the model for God's plan of redemption for the lost and we can only accomplish this by having grace-filled long-lasting interpersonal relationships with Christians from differing ethnicities than our own. The work of Christ has torn down the wall of segregation regarding worship to God (Eph. 2:11-22), and it's time we personify His victory by showing America and the world tangible expressions of ethnic conciliation in our local churches.
Develop Biblical Guardrails for Co-Belligerency
Lastly, the gospel proclaims the kingdom Jesus preached. A kingdom larger than the reach of movements that come and go. I believe God is calling His Church in America to represent Him with excellence by stewarding the gospel with greater care than previous generations. The gospel reaches far beyond the goals of the #BlackLivesMatter movement yet, if believers fail to live on mission, such movements gain momentum because of our lack of mobilization and stewardship.
The stewardship I'm speaking of comes with three kinds of relationships; Co-laborers, Compadres, and Co-belligerents. Co-laborers are other believers (and churches) inside of Evangelicalism we most resonate with theologically on essential and secondary issues. Compadres are believers (and churches) who affirm the gospel but differ in length on secondary issues. Lastly, Co-belligerents are non-believers who work to address communal social ills suppressing human flourishing.
The most complex of the three relationships is the third and it demands a biblical framework put in place before limited short-term agreements are entered into.
InterVaristy employed the term co-belligerents, without identifying a framework. We can advance the conversation by developing this Missiological assessment as a prerequisite to introducing biblical guardrails for co-belligerency.
If Churches or Christian non-profit organizations desire to view #BlackLivesMatter (or other non-Christian groups our movements) as co-belligerents, I challenge them to set up the following biblical guardrails as a framework before social interaction:
Use Wisdom (Matt. 10:16): Plan to be evangelistic (share the gospel during interactions starting with the fact all Black Lives do Matter) yet expect hostility because the convictions of those you're alongside may not rooted in or in pursuit of the gospel.
Be Clear (2 Cor. 6:14-18): Realize your mission to steward the gospel does not rise or fall by partnering with any movement. Thus, be clear in communicating short-term participation in co-belligerency (i.e. event driven) and make sure you continue gospel-saturated work in your community after these events are over without partnership with the co-belligerents, to safeguard your gospel-convictions and distinction of the Church's mission.
Maintain Purity (Eph. 5:1-14) Be sure to abstain from any sinful activities those in your co-belligerency may practice. If you join them you're no longer distinct in morality or mission and are in need of confession (1 John 1:8-10), repentance (2 Cor. 7:9-11), and restoration (Gal. 6:1-2).
Live Responsibly (James 1:22-27): Be committed to ministering to the widows, orphans, poor in your city that are part of the systemic oppression Evangelicals in your city may have neglected in times past.
Speaking directly to #BlackLivesMatter, additionally I would challenge you and your organization to considering the below guidelines before opting to work as co-belligerents:
Integrity with Branding– Will you respect their "Queer-Affirming" request regarding the shaping of events? If not and you chose to go forward in using their branding, you're adding insult to an already expressed injury.
Listen and Learn– Are you ready to listen to BLM's concerns and critiques and think critically through their content? Will you affirm the areas they're right on, all the while remain distinct by disagreeing with areas that are not in harmony with the gospel?
Mobilize to Mission– Will you address the social concerns of your community with a gospel-saturated response regardless of the participation of #BlackLivesMatter? Pastors, will you encourage the members of your congregation to leverage their good deeds as platforms for gospel proclamation, in hopes to reduce the lostness in your community? Congregants, will you not defer the work of ethnic conciliation to Clergy (or church leaders) alone by working with diligence to build interpersonal relationships with people who from a different ethnicity than yours?
As I close this series I want to invite you the reader to remain in dialogue with me regarding the call for Ethnic Conciliation. My work with this pressing issue does not cease with this series. The goal of this missiological assessment was to mobilize Evangelical leaders and laity into collective action by employing the R.A.P.I.D. plan leading to the building of what I'm calling, The Coalition for Ethnic Conciliation. If you're interested in joining with me and others to lead the national conversation regarding the cure for racism (which is the gospel) alongside other Evangelicals, email me at info@tc4ec.com.
[1] For specific accounts read the, North America Slave Narratives published by the University of North Carolina-Chapel Hill, http://docsouth.unc.edu/neh/.
[2] Abort73.com, "Abortion and Race', http://www.abort73.com/abortion/abortion_and_race/, accessed on January 14, 2016
The Exchange is a part of CT's Blog Forum. Support the work of CT. Subscribe and get one year free.
The views of the blogger do not necessarily reflect those of Christianity Today.