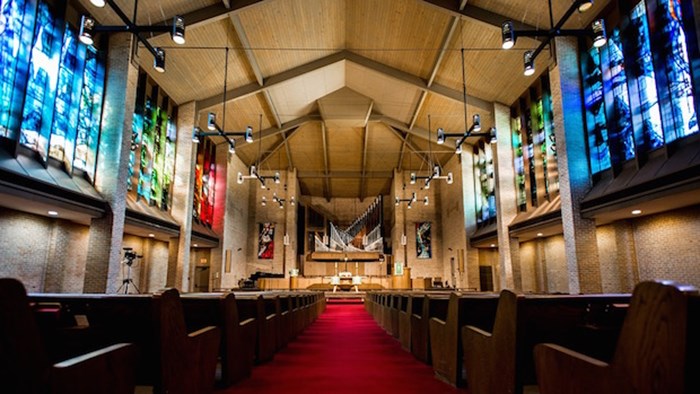 God is cleaning house in the American Church. Through current events dealing with ethnicity, race, and systemic oppression, He is exposing our dirty laundry (the systemic segregation in our churches, interpersonal networks, and theological formation) because He loves us.
Specifically, in Evangelicalism, polarized interpretations of publicized crisis moments are being put on display for the world to see. They're watching our dismissive, hateful, and pithy interactions online and attributing our sinfulness as outcomes of the gospel we claim to share a common view on.
Although things are bleak and challenging, we, as a movement, are not without hope. Our oneness in Christ is realized spiritually (1 Cor 12:13) but now must be engaged practically in public (Jn 17:21). When it comes to race relations, we as evangelicals must understand God has called us to be a platform for His greatness not grief. We show off His greatness by working with diligence to repair the "race relations" inside of our own sphere of influence. This will enable us to lead conversations regarding the social turbulence America is enduring. After all, we are in possession of the cure for racism and all other systemic ills: the gospel. Yet, as movement, we won't appropriate the good news if we continue to refuse to see racism and systemic brokenness as gospel issues.
It is for this reason I want to challenge us to employ three practices that will put us on track to steward the timeless message of the gospel during the muddled times we inhabit. Going forward we must; do some intellectual equipping, dialogue through interpersonal engagement, and demonstrate interdependent endurance.
In Evangelicalism, many of our conversations are not multi-ethnic because of a lack in diversity among our leaders.
Intellectual Equipping
One charge evangelicals receive from the culture at-large is that we do not think critically. I think there is warrant to this claim when it comes race and systemic brokenness. In Evangelicalism, many of our conversations are not multi-ethnic because of a lack in diversity among our leaders. How can we think critically if we're only hearing one side of the conversation, via the books we read, conferences we attend, and podcasts we listen to?
Collectively we must become disciplined in our study of God's Word in order to develop a gospel-saturated lens we then can filter the voices of our culture through. With this filter in place, the next step is to diversify voices we listen to by reading ethnic minority authors who are communicating their assessments of the social constructs inside and outside of Evangelicalism.
By doing this, we'll be exposed to vantage points we may have never considered before and analyze the evidence being presented. To help you get started, I've prepared a short list of titles I would challenge you read through (or watch) with a gospel-saturated lens:
1. Aliens in a Promised Land: Why Minority Leadership Is Overlooked in White Christian Churches and Institutions by Anthony Bradley
2. The Next Evangelicalism: Freeing the Church from Western Captivity by Soon-Chan Rah
3. Mañana: Christian Theology from a Hispanic Perspective by Justo L. Gonzalez
4. The New Jim Crow by Michelle Alexander
5. One New Man: The Cross and Racial Reconciliation in Pauline Theology by Jarvis Williams and Thomas Schreiner
6. When Work Disappears: The World of the New Urban Poor by William Julius Williams
7. Code of the Street: Decency, Violence, and the Moral Life of the Inner City by Elijah Anderson
8. Tom Skinner's Talk at Urbana '70
Interpersonal Engagement
Next, I propose we take the principles found in the books (or online talks) we've been reading (or listening to) and process through them with believers from different ethnic backgrounds in our proximity. During this process the superficial touch-and-go level of our relationships will be deconstructed as existing conflicts are unveiled through our dialogue.
This is where we as evangelicals must do better in understanding conflict in itself is not bad since it's the litmus test identifying the level of depth in of our relationships. In contrast, it is bad to abandon conflict without biblically resolving it. To be candid, I want to present a challenge to evangelicals at-large relating to the longevity of our interpersonal relationships; do not abandon the cross-ethnic relationships you are building with your brothers and sisters in Christ no matter the level of despair and frustration you face.
Abandonment is destructive and when we resort to such a practice we're out of step with the Spirit (Gal 5:16-26). Relational abandonment for ethnic minority evangelicals is crushing to the soul. One reason is because many of us migrated into Evangelicalism by paying the admission fee of exhausting our indigenous social capital. If we're abandoned during times of relationship building, where do we, the ones with no homogenous evangelical ecclesiological enclaves supposed to go?
Into ecumenicalism, spiritual isolation, or perhaps the ethno-centric heretical movements waiting to affirm our ethnic identity while juxtaposing a caricature of the Church with their loving familial structure? It is for this reason we must personify the "one another's" articulated in Scripture when challenging and tense times arise, rely on the empowerment of the Holy Spirit who indwells us (Rom 8:9-13), and follow the advice of Al Green and stay together!
Interdependent Endurance
Once we remain together we'll naturally allow the agape love of God to serve as our bond of peace (Eph 4:1-6). In doing this we'll rediscover the counter-cultural roots of our faith stemming back to the Pre-Constantine era when the church was a family.
Together, as one new man (Eph 2:15) we will tangibly present our culture with a foretaste of God's final plan of redemption seen in Revelation 5:9, and 7:9, and Revelation 21. Proving our obedience to Christ's command to make disciples from every ethnicity (Matt 28:19-20).
Once we press through the awkwardness that comes along with intellectual equipping and interpersonal engagement we'll find interdependent endurance will be natural consequence or reward of our toil. The hard part then is found in starting and staying with the first two challenges.
So the question now needing to be answered is, shall we begin?
The Exchange is a part of CT's Blog Forum. Support the work of CT. Subscribe and get one year free.
The views of the blogger do not necessarily reflect those of Christianity Today.