Jan 14, 2016
Thinkers
Incubation: Multiplication by Addition (Part 2)
Ray Chang shares part two of his series on how established churches can assist church plants.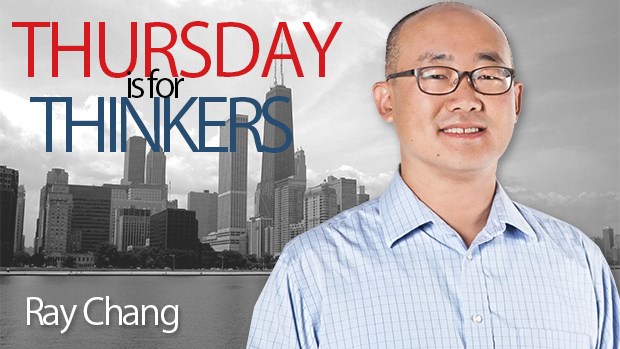 In my previous article, we examined the problem facing so many church planters, planting without much support. How can we minimize the causality of church planting? How can we salvage the dreams of young pastors wanting to establish a beachhead for God's kingdom only to be shipwrecked by the unrealistic expectations, ill prepared training or lack of funding. One way to tackle this has been using a concept called, 'Incubation."
In the business entrepreneur world there is a concept called "Business Incubators." This is simply defined:
An organization designed to accelerate the growth and success of entrepreneurial companies through an array of business support resources and services that could include physical space, capital, coaching, common services, and networking connections[1]
This is where a bunch of entrepreneurs and start-ups use common workspace to share resources and get hands-on coaching from seasoned leaders. Not only can they get their ideas launched, but they can help one another to launch as well.
We decided to use our church as an incubator for church planters and their core groups. Instead of struggling with costs, facility, and other expenses, we decided to house three small churches in incubation mode. Each church plant brought their core group to our church, where they would focus on developing their group. Instead of focusing on running their Sunday service, they would instead use their time to refocus on launching a healthy church.
Several outcomes came about as a result of them incubating at our church. One outcome is that each planter went through a process of healing from the pain of planting. They got to be nurtured and taken care of during this season. They were also allowed to keep their support from their core groups so they were financially supported. The core members got to enlarge their vision of how a healthy church functions. Furthermore, the children and youth were able to experience being part of a more developed educational ministry. Finally, the time of incubation allowed the planters to combine their teams and re-launch with a healthier core.
One unintended consequence of incubating church planters was that this became a catalyst for our own church growth as well. The axiom, "growth begets growth" became evident in our church. It fueled our church to double our size in less than a year. While a portion of the growth was having the incubating churches, the rest came from people expanding their own network of friends. Ultimately, our goal is to reshuffle the plants and re-launch with a healthier goal for each plant.
The key to any incubation lies with a healthy church leadership and system.
To bring this process of incubation, several key factors must be considered.
1. The Health of the Mother Church is Paramount
The key to any incubation lies with a healthy church leadership and system. If a church is unhealthy, then the contagion can also spread to incubating churches. This must not be seen as a church growth strategy or a church healing strategy. Sick churches will disease other churches.
2. The Leadership Must Have a Kingdom Vision
This is not about building our own kingdom or our own brand. Rather, it is about expanding God's kingdom. While we see our incubation strategy as a way to multiply, our first and foremost desire is to see God's rule and reign multiply through the planting of healthy new churches.
3. Planters are Developed During the Incubation
The goal is not to bring in more people to the mother church. The primary goal is to develop the planter to re-launch sometime in the future. Some may team up with other planters to work together as a new team. Others may decide not to plant but join the larger ministry as associate staff. Whatever the final outcome may be, during the time of incubation we work to help train these planters to develop their skill sets.
In summary, we saw this model become a harbor for young planters lost in the turbulent waters of church planters. The mother church was a safe place for them to rest, refocus and re-launch. We became a lighthouse that helped these church planters to navigate well, and to fulfill their ultimate missions, thus creating a win-win-win scenario. Win for the church planter, win for the mother church and most importantly, the Kingdom of God.
For further discussion or questions, I would love your feedback on my Facebook (/raychang) or Twitter (@pastorray). Also, you can find more about ReGenerant Network (www.regenerant.org).
[1] http://www.entrepreneur.com/encyclopedia/business-incubator
Support our work. Subscribe to CT and get one year free.