Jan 31, 2016
Church
Sunday Journeys: Millcreek Community Church in Erie, PA, a Visit to a Church We Planted 20 Years Ago
I recently visited a church I planted nearly 20 years ago, and I was encouraged by their ministry. |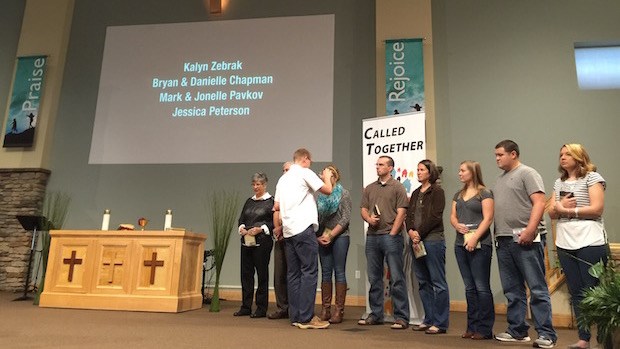 Whenever I visit a church, I like to blog on it. And when I blog, I like to mention some of the practices of the church to learn from others and describe a bit of the church's background.
I recently visited a church Donna and I planted twenty years ago—we were actually there on the 20th anniversary. So, it's a special church for us. Todd Cyphers and I have been friends for decades. (We were D.Min. students together at Beeson Divinity School, then served together at Millcreek.)
As I mentioned, the pastor is Todd Cyphers. He's been at Millcreek Community Church for 18 years: one year as executive pastor, and 17 years as the pastor. (I joked that we call him the "new pastor" now.)
He shared the vision for the future by recounting the past—in this case, talking about a baptism in Lake Erie.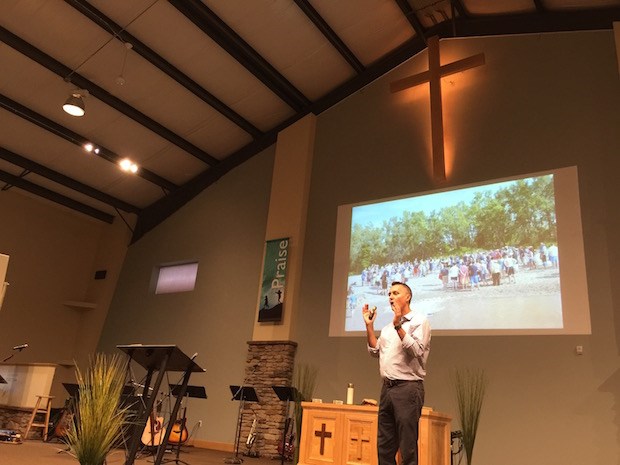 And, kindly, posted a picture of when I preached at the 10th anniversary, saying I commissioned them. (I look like, "Uncle Sam wants you.")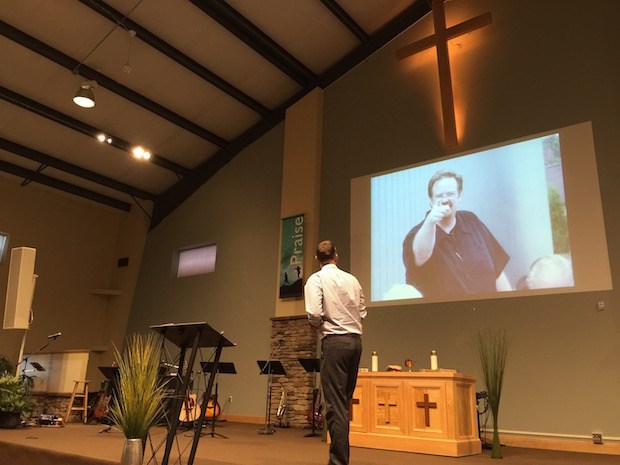 The church has two services (and here is one of them).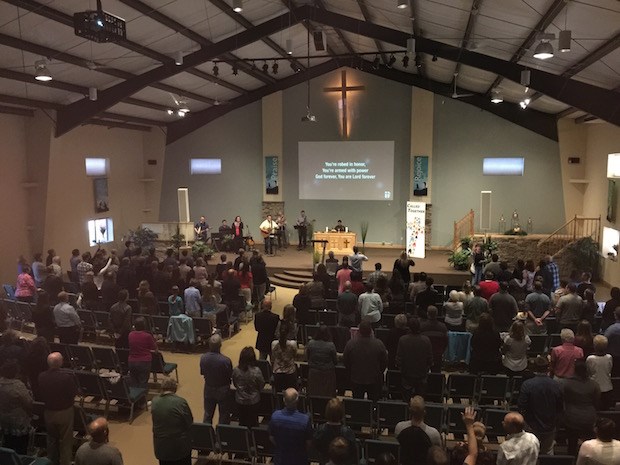 Some things that stood out to me.
First, they love their pastor, and they should.
Second, they love the Bible. During the Scripture reading, just about everyone broke out a Bible.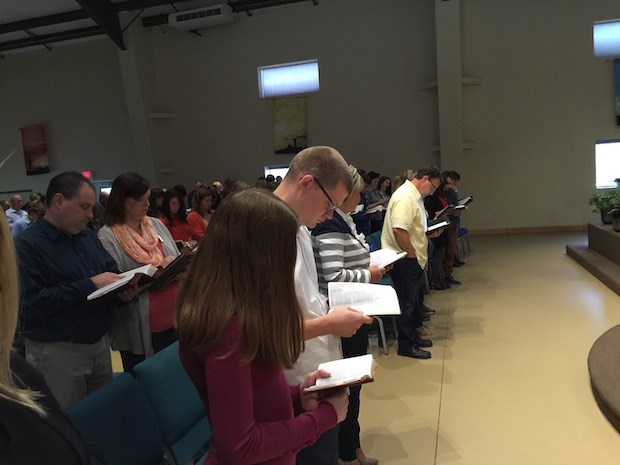 Third, they love their community, posting a picture of downtown Erie, but talking about the community throughout the day.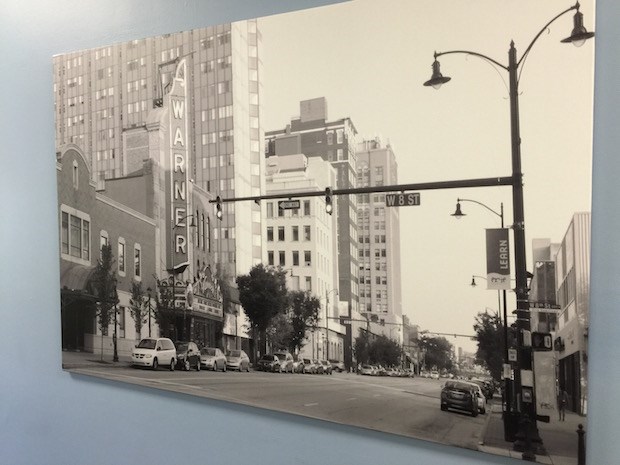 Fourth, that morning, Millcreek welcomed new members. One of the more interesting practices was that they anoint new members with oil.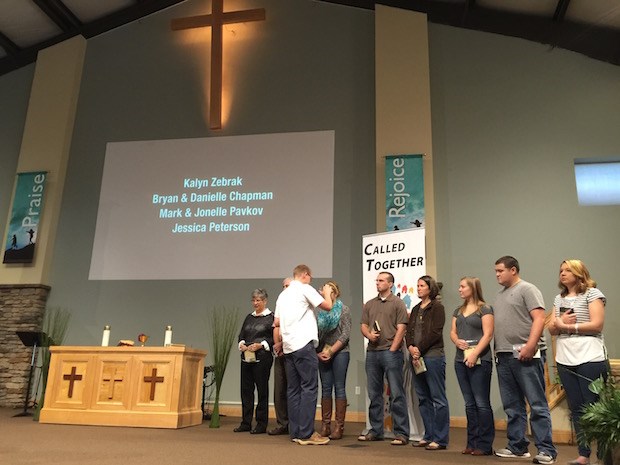 It was great to visit with Todd, who was my executive pastor while I served there, and to see all that God has done with him as the pastor over these years!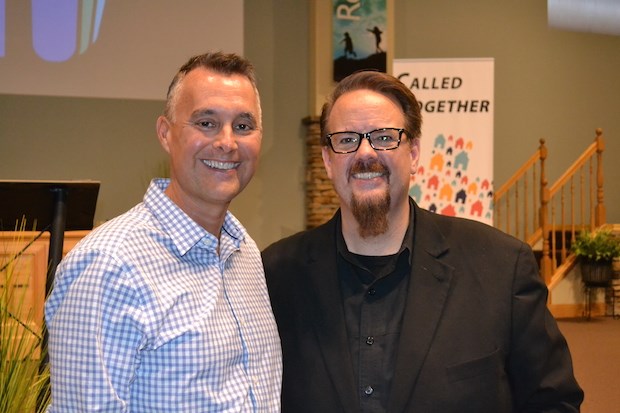 Support our work. Subscribe to CT and get one year free.