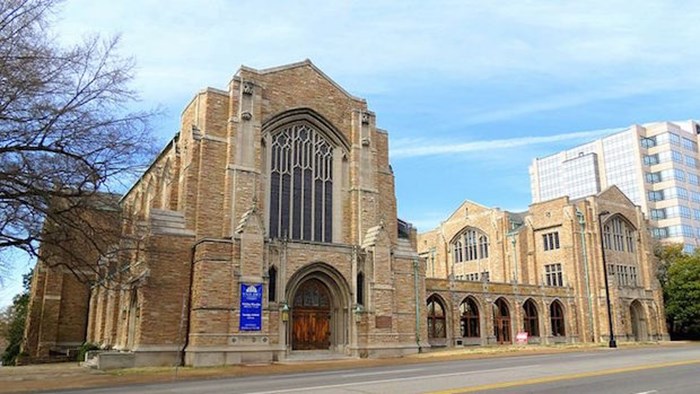 Facilities are important to churches—that's self evident. In this article—the first in a series on trends in church buildings—I will make a few philosophical observations about church facilities and their importance.
Much ecclesiological conversation these days indicates a love-hate relationship with church and church buildings. Yet historically, many people find and follow God in sacred places and spaces.
I have the privilege of preaching in a variety of facilities over the last few years. Every facility I visit has unique designs and values. Maybe that is why I've noticed the importance of worship space over the course of my ministry. From Pentecostals in the U.S. South to Westminster Chapel in London, the diverse facilities were as stunning as their diverse traditions and values.
Buildings can be a telling of God's story to our culture. If we are going to have buildings—which is actually neither a biblical requirement nor always helpful—then we should at least use them well, leveraging them for maximum influence needs to be part of our strategy.
As such, I'm asking, what can we learn about buildings? Certainly the series will from my (limited) vantage point, and I am not an architect so that is all I have, but maybe it will be help.
In his book Desiring the Kingdom, James K.A. Smith points out the importance of facilities and atmosphere in ritually shaping our habits and desires by showing us what is important in life. Using the shopping mall as an example, Smith demonstrates that how we move through a space and what we experience in that space has a formative impact on us. I believe the same thing is true of our church buildings.
The following are four philosophical reasons of why our buildings are important to our overall church strategy.
1. Worship Facilities Can Suggest a Theological Tradition
Church buildings have been traditionally designed to highlight certain aspects of the churches theology. As one moves through these facilities, the important and distinct aspects of that particular congregation become apparent.
The beautiful building in which the Christ Church in Plano, Texas worships is a wonderful example of this theologically-driven architecture.
Like many other Anglican churches, Christ Church highlighted their beliefs by constructing a sanctuary that reflects the cross of Christ. The central space of worship is often designed to highlight certain aspects of the churches beliefs.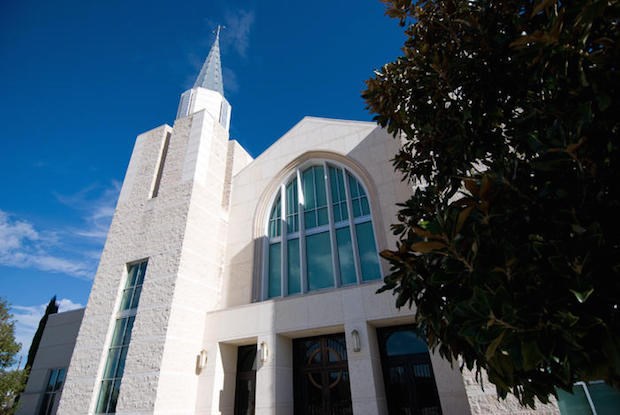 A few years ago, I had the opportunity to preach at Fairhaven Ministries, a Dutch reformed megachurch in Grand Rapids, MI. The centrality of God's word in their worship service is highlighted by the architecture. The central focal point of the worship space is the pulpit. Minimal ornamentation avoids visual distraction and keeps the sacred desk the focus. (That's very Dutch Reformed, trust me.)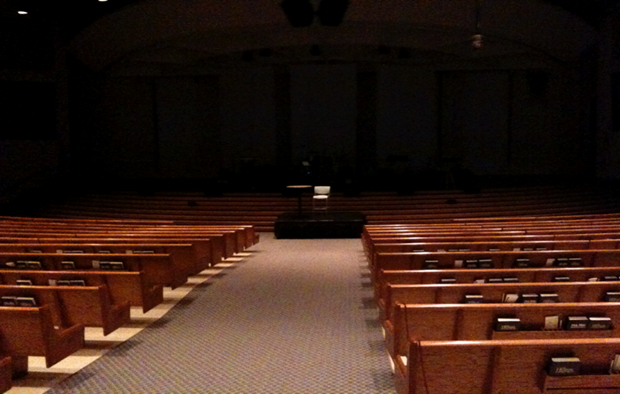 2. Worship Facilities Can Reflect a Philosophy of Ministry
For some churches, their use of space reflects their philosophy of ministry. Worship buildings are designed to intuitively move people from one space to another, often communicating what is important to that particular church family.
If you have ever visited North Point Church in the greater Atlanta area you have experienced this. At North Point, the goal is to move people from the foyer (where people are welcomed as guests), to the living room (where people connect with the ministry), and then to the kitchen (where people serve in the ministry). The actual worship facility of North Point physically moves people through an intentional process built around their philosophy of ministry.
3. Worship Facilities Can Evoke a Posture of Worship
If you have ever walked into a high (liturgical) church, the atmosphere and ornamentation in the facility, more than likely, had an effect on your physical posture. The intricate design, religious paintings, stained glass, and worship elements evoke a sense of the transcendent. It is quite unlikely that worship will open with an electric guitar solo in a contemporary worship song. It is almost intuitive that when one enters into a space such as this, a posture of reverence and quietness is understood.
West End UMC in Nashville (pictured at the top) is just such a building.
Churches that evoke the transcendent are quite a contrast from walking into a warehouse space that has been redesigned to house a modern church. In most cases there will be no religious symbols or ornamentation in the architecture at all. Much of the worship atmosphere is created by lighting and digital media. In reality, these differences in architecture do not necessarily change ones worship, which is a matter of the heart. However, they do reflect differences in intentional use of space.
4. Worship Facilities Can Communicate A Cultural Engagement
We could jump in my car right now and I could drive you to a low income part of town where most of the houses and business show the effects of hard financial times. Interestingly enough, situated in these areas it is not uncommon to find a pristine church facility built from exquisite materials resting on a well-manicured lawn. The contrast may cause some to scratch their heads.
On the other hand, we can also find church facilities that reflect the context in which they are situated. In these situations, the church buildings become part of landscape as a whole. Visually, they belong there and communicate they are part of the community.
Other churches have found ways to include their surrounding geographic landscape in the worship experience. Saddleback Church is an example. It feels like a southern California church. In order to include elements familiar to their worshipers, the architects included several glass walls that allow the exterior geography to become part of the visual aesthetic of the worship center.

In a very real way, the view of the countryside reminds the worshipers they are part of a specific church family in a specific cultural context. (Full disclosure, it was: distracting to me when I preached there—I kept thinking how nice the outside looked!)
A philosophy of church facilities is something many Christians and many pastors overlook until they walk into a worship space that brings purposeful architecture to the forefront of the worship experience.
Does your building correspond with your philosophy of ministry? I'm not saying you should do any of these things, but I am saying you should think more than just about the four walls.
More on that next time…