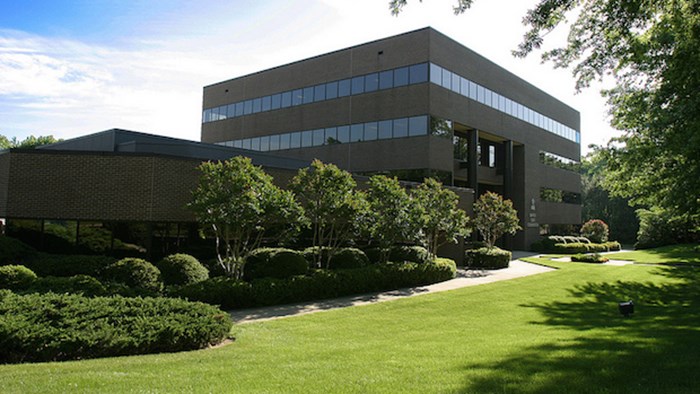 Image: ncbaptist.org
A significant part of the current Southern Baptist attendance decline rests on the asking if our methods are missiologically appropriate. If we were to honestly assess our churches by state convention, we would see we have not been as successful in the pioneer or new work states as others denominations have. Part of that is cultural.
When state convention structures from the Southern states were imposed on the Northeast and other regions, we—in effect—enslaved them to ineffective strategies, burdensome structures, and out-of-context methodology.
This has not produced good results.
This is not news to anyone who works in a a new work area, and many are working to move away from those exported structures and methodologies, but that's where most start.
When I talk with Neil Cole about the organic church movement, he says a person must "detox" from established church for a year before they are ready to lead a house church. This principle should be studied in the SBC as there is a pre-existing mentality on how state conventions should look and function.
That's true in new work states, but perhaps we need to reconsider more than just those states. However, let's look at state conventions (what others would call districts) and consider how they might function in areas where a denomination is weaker.
Questioning assumptions
The main questions are:
What should a state convention should look like in an area where the denomination is not strong? How should a traditional state convention structure modify itself for more effective future ministry?
These are not questions merely in the abstract. Leaders must address the actual situation at which point it becomes painful. I believe we have come to the place where the SBC needs to ask "What are the necessary structures in a denomination?" especially at the state level.
John Livingston Nevius, whose missiological ideas led to explosive growth of Christianity in Korea, said that the local church should start full time work, send those who seem best qualified for it, and whom the church was able to support. I love the concept of a local church doing local missions with local missionaries.
Nevius, who served as a missionary to China, rightly argued that "church methods and machinery should be developed only in as far as the local church was able to take responsibility for the same." I think we would all agree that local churches should call their leaders, but the same could be true on the structural level of the state convention or district. In other words, state conventions should be organized and structured in a way that the local leadership would take responsibility.
State conventions, therefore, should reflect their member churches more than the national structure. And, smaller conventions should reflect their states and churches more than larger church conventions.
However, it seems that Southern Baptists have largely duplicated the structures of the larger Southern state conventions in areas with much smaller conventions, which implies they have not developed organically or indigenously. Instead, leadership has been imposed from older models. That's created some challenges.
What Should We Make of Our Current Missiological Philosophy?
A missiological philosophy that imports structure and organization from outside is common, but it often works against starting nimble, flexible, and agile state convention structures. Too many smaller state conventions mimic their big brothers and attempt to start by putting large organizations into place. The result is that cumbersome structures are forced in locations where simple structures would flourish.
I think we need to rethink our missiological philosophy and learn from the smaller, more nimble denominations. Consider the structure of Converge Worldwide, more specifically their regional model at Converge MidAmerica. It has one leader with a specifically functioning group organized around the central mission. What Converge does is radically different than what the average small stage convention does.
Here are a four things we can learn from them.
Staff Towards The Mission
A state convention should be focused on a mission area with a staff that is engaged in mission advance or mission strengthening strategies. For example, one convention may need someone in revitalization. Another may need a completely different approach to revitalization or would be better served having a position focused on a completely different area.
Based on the context, need, and strategy, it seems wise to staff a state convention towards mission. However, this staff would function much differently than many currently do, which leads to point number two.
Staff with Player/Coaches
What would a player/coach look like in a state convention? There might be an executive pastor who can function as an executive. A district student ministry leader would also give a portion of time to the student ministry in a local church. The church-planting leader would someone involved in church planting in the region.
This has been one of the strengths of Converge. Their whole strategy is built around a culture that does not require one to quit on-going local church ministry in order to become a denominational leader. Essentially, the state leadership is made up of those who are leading in their area of placement and ministry within the local church.
Staff According to Need
While staffing towards the mission looks at where the convention is going, staffing towards the need considers where the state actually is, and is aimed at moving the state along. I've had the opportunity to work with the Foursquare Church and help them reorganize all of their districts in a five-year consulting/coaching relationship. In the beginning of that process we started by asking them, what do you need? We've also had the opportunity to look in from the outside and say here is what you need. Using these two perspectives, we have been able to coach them on moving forward.
Staff According to Population
When looking at state structures, we also have to keep in mind the size of the district. This may seem obvious or intuitive, but it's not. Here's why, most state conventions have been conditioned to duplicate the structures of larger state conventions.
This is one of the biggest challenge right now because our churches in smaller states have come to expect a "big state" level of customer service from their denomination at a state level. And, furthermore, they've come to expect what a "real" state convention looks like. Expecting state conventions in a new work area to have the resources and staffing of an established state convention is a recipe for disappointment and discouragement.
What is next?
In learning from the staffing strategies of smaller denominations, Southern Baptists state conventions outside of the historically strong regions can be better prepared organizationally to reach their area for Christ. In the next post, we will look at what they will need to do moving forward and what successful and nimble state conventions will look like.
The Exchange is a part of CT's Blog Forum. Support the work of CT. Subscribe and get one year free.
The views of the blogger do not necessarily reflect those of Christianity Today.