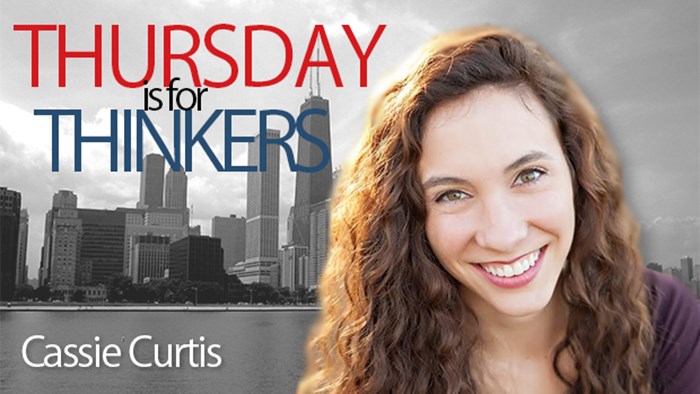 Singlism: the stigmatization of uncoupled adults, whether divorced, widowed, or ever single.[1]
I picked up the vibe right away. We were standing in a hallway waiting for one or two people from a different department to join us for a casual lunch. As we circled up to make introductions, I noticed that one person quickly shifted his shoulders and denied eye contact.
The man in question was probably in his late twenties. Moderately attractive. No wedding ring. I tried to give him the benefit of the doubt, assuming that he was just reserved. After observing his lively dialogue with other members of our group, I was forced to alter my assessment. Not reserved. What is his deal?
Halfway through lunch, he had still not so much as looked in my direction when the words "my fiancée" drawled slowly from his mouth.
I struggled to hold back a bemused chuckle. Of course! He was engaged! Acknowledging my existence was totally out of the question. As you know, if he had looked me in the eyes or started a conversation with me, I could not have helped myself from falling instantly in love with him.
As humorous as I found my colleague's ignoring the unmarried intern from the tenth floor, I couldn't ignore the feeling that a total stranger had wrongly categorized me based on no other data than my bare ring finger.
That was my first taste of singlism.
~~~
Culturally, we are growing in our ability to recognize and condemn prejudice, which usually stems from making assumptions about a person or group of people based on external factors. We are making progress in eliminating body shaming, de-stigmatizing disability, and defeating racial prejudice in its varied forms.
While we could turn on any news station and see that we still have a long way to go, awareness is always the first step to change. One area that still seems very much in the dark, especially in Christian circles, is what psychologist Bella M. DePaulo coined singlism. The term refers to the generalizing, stigmatizing, and oppressing of uncoupled individuals.
If you think that oppression is too strong a term, you have probably never been told, "'Be fruitful and multiply' is not a suggestion; it's a command." Perhaps you have never felt the pang of newly married friends moving on to "couple friends." Ruptured friendships can leave the abandoned person feeling oppressed.
Perhaps, with tongue-in-cheek, we can at least agree that the endless questioning and advice giving of the coupled is oppressive. "Met anyone special since I saw you last week?" "Maybe you should lower your standards a little bit." "Don't you want to get married?"
Writing about her experience as a single woman in her 20s, sociologist Janet McKeown[2] sheds some light on a key factor that leads to the marginalization of the unmarried: singlehood represents a deviation from the norm.
Coupling is normative across cultural and religious lines. It is obviously necessary for procreation, but it also tends to demonstrate maturity and stability. Thus, those in a committed romantic relationship represent the socially privileged group. Those who don't currently choose or enjoy that status are at least expected to strive after that position of power because, in it, lie happiness and fulfillment.
As believers, we would refute the idea that romantic partnerships can satisfy the longings of the soul. We know that only Jesus can do that. It's interesting, then, that many of our words and behaviors reflect an underlying belief that without a romantic relationship, we remain incomplete.
Jesus is enough to bring wholeness to the married and single alike.
Indicative phrases, used by marrieds and unmarried alike, include "my season of singleness," "the right one will come along at the right time," and "God's got somebody for you!" As if all of this time spent without a partner is merely a 90-minute queue in 90-degree weather, soon to be forgotten once the roller coaster of real life begins.
Of course, from a Christian worldview, it's easy to understand the nearly universal elevation of couple-hood. God created marriage for good purposes—namely, to demonstrate to a broken world the committed love with which He loves us. "Husbands, love your wives as Christ loves the church."[3] That's a big calling, and it is meant to serve as an example of how all believers, male and female, are the Bride of Christ, loved sacrificially and eternally. Thus, the desire to enjoy and participate in God's plan for marriage is a good desire.
The problem occurs when the church preaches that romantic relationships are the only way to be fulfilled or to fulfill God's purposes here on earth. That isn't true. Paul wrote in Colossians 2:9, 10:
For in Him all the fullness of Deity dwells in bodily form, and in Him you have been made complete, and He is the head over all rule and authority. (NASB)
Jesus is enough to bring wholeness the married and single alike.
Where do statements like "marriage is God's ultimate plan for sanctification" leave the unmarried? Is a wedding ring my ticket into the VIP room of holiness? Or, what about those ministry jobs that a single guy would be perfect for—if only he were married?
Even as we applaud God's design and gift of marriage, we must fight the temptation to see marriage as the only means to accomplish God's will, understand His plan for humanity, or experience true intimacy with Him.
Perhaps if we acknowledge that those views devalue and discourage unmarried brothers and sisters, we can begin to re-frame how we approach singleness in the church, from our ministries to our conversations.
---------
[1] DePaulo (2006): Singled out: How singles are stereotyped, stigmatized, and ignored, and still live happily ever a er. St. Martin's Press: New York.
[2] McKeown (2015): "I will not be wearing heels tonight: A feminist exploration of singlehood, dating, and leisure." Journal of Leisure Research 47(4): 485-500.
[3] Ephesians 5:25
The Exchange is a part of CT's Blog Forum. Support the work of CT. Subscribe and get one year free.
The views of the blogger do not necessarily reflect those of Christianity Today.