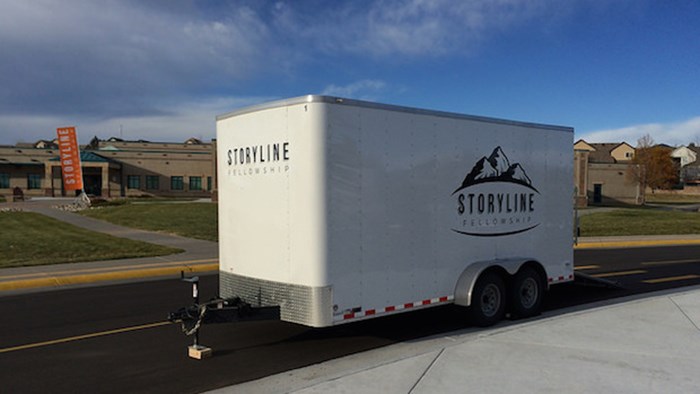 A mother church experiences stress when birthing. The pains are physical, spiritual, emotional, and financial. Starting a new church sounds exciting, but a church needs to prepare for this birth in the some similar ways that a mother prepares for a new baby.
Having a Baby Creates Challenges
A mother church needs to expect to go through the rollercoaster challenges of mothering. Simply put, there's going to be some confusion and conflict. Churches are not always prepared for how demanding birthing a new church is.
When Donna was in her final days of her third trimester with one of our daughters, she would ask (often through gritted, and smiling, teeth), "What did you do to me?" When she was delivering, she said, well, more things!
A mother church needs to expect to go through the rollercoaster challenges of mothering.
It's a good thing children are so cute, because mom soon forgets about the pain and surprisingly they often want to have another one. Having a child is strenuous, but it's amazing. (Isn't there something in John's gospel about this?)
It's difficult and it's often messy.
Just like Donna was (jokingly) mad, sometimes that "mothering pain" can really strain relationships.
When I was a seminary professor, one class researched 10 different churches planted by a mother church. Seven of the 10 had broken relationships with their mother church by the time they launched.
That is not a representative sample by any stretch of the imagination, but it is a significant example. A mother church has to expect difficulty and plan in advance for a proper response.
Here are three ways that I think mother churches can have a healthy birth of a new church.
Develop Church Planting Champions
A mother church needs two key champions to effectively plant a new church. Obviously, the lead pastor has to be a champion for church planting. The other champion can be an individual—perhaps the planter in sending—or it might be a task force, committee or church planting team that advocates for church planting.
Designating advocates for the mission of church planting and for the church planter can alleviate some of the struggles. The planter needs to have a point person to communicate their needs to the mother church.
Establish a Commitment Between Churches
A written covenant between the planter and the sending church is important to establish a beneficial ongoing relationship. Most relational problems in life occur when expectations are not met. Expectations are almost impossible to meet when not clearly stated and agreed upon by both parties.
Over the years, the churches I have pastored have given money to plant churches that are Pentecostal, Presbyterian, and Baptist. We want to bless as many planters as we can. But we would not actually plant or give birth to to some of those churches out of our church because of the theological differences. For us, it is important to establish a covenant that has theological commonality.
It is advantageous also if the covenant includes the amount of freedom permissible for the planter to deviate from the practices and policies of the sending church. If a church planter has no freedom, then the covenant is probably too restrictive, as leaders have an entrepreneurial bent.
Some characteristics and practices are going to look differently than the sending church and a mother church should celebrate the differences. It is good, however, to address this beforehand in a written covenant. The more substantial the difference, the greater the need to have an understanding in advance.
Address Financial Commitments
Written financial agreements between the mother church and the church plant are vital. When the daughter church is funded through the mother church, there must be accountability, support, and buy-in. The terms and length of commitment must be explained in as much detail as possible.
In addition to the agreement and planned funded, we throw a baby shower for our church plants. We make a list of needed supplies and then set a cash goal for our church members. This allows church members to feel even more invested and meets the needs of the new congregation.
Have you been part of a successful church birth story? What helped both the mother and daughter church be ready for "the big day"?
The Exchange is a part of CT's Blog Forum. Support the work of CT. Subscribe and get one year free.
The views of the blogger do not necessarily reflect those of Christianity Today.