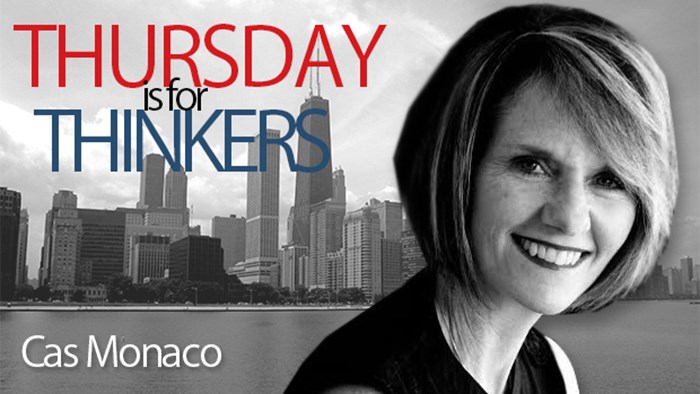 I don't remember thinking much about race or ethnicity throughout most of my life as a leader. If the topic of diversity happened to surface in ministry settings, my response was generally the same, "Of course everyone is welcome, no matter their color or background. We're not prejudiced; we're Christians!"
I had no idea.
When my husband and I moved from Portland, Oregon to Raleigh-Durham, North Carolina we experienced a noticeable change in culture. We began grocery shopping, pumping gas, and drinking coffee alongside African American neighbors. For the first time in our lives, we felt different. Eventually we began to make an effort to learn this new culture and to listen more closely to the stories around us. I read Stowe's Uncle Tom's Cabin with stunned horror. Chastened by the inhumane behavior of white forebears, I was also shocked to learn how deeply the history of slavery affects African Americans today.
I didn't know.
Recently, my Cru City colleagues and I, in an effort to reflect the multi-ethnic citizens in U.S. cities, determined to make some changes. We began by getting to know the ethnic minorities who serve with City, and asked them to gather with us for a few days in Chicago. For several hours we listened as they shared the "pain" and the "praise" they experienced on staff with Cru. Over the course of our time together, the floor-to-ceiling windows around the room were dotted with sticky notes. Words exposing sorrow and injustice, perseverance and patience. The raw honesty of our staff drove us to tears and to our knees.
We didn't know.
In addition to leaning in and listening, we also formed an "Ethnic Diversity Core Team (EDCT)" comprised mostly of minorities, and me, a middle-aged white woman. We began meeting to help create a multi-ethnic, multi-cultural environment where everyone has an equal voice. We labored in prayer, strategized and theorized, and took tiny steps together toward a more holistic picture of the kingdom. The driving force of our progress resides in the realization that this is not an "ethnic diversity" issue. More importantly, this is a gospel issue.
We didn't know, but now we do.
So, for Caucasian leaders who are being drawn into this gospel issue, here are five lessons I've learned along the way:
1. "You don't know what you don't know."
My ethnic friends extend grace by repeating that phrase to me. You might think you know what it's like for your minority colleagues, but you probably don't. And nobody is more aware of your lack of knowledge than your brothers and sisters of color. Please, enter into this fragile conversation as a humble learner and listener.
2. Seek out a mentor.
Being part of the EDCT affords me the opportunity to reveal my ignorance in a very safe place. I'm not always sure what I don't know. Often I'm afraid I'll say the wrong thing and only perpetuate the problem. So, instead of making assumptions or remaining silent, I ask lots of questions. My EDCT colleagues afford me room to learn and grow. As a result, I've avoided making huge cultural mistakes, and have forged new relationships along the way.
3. Explore what it means to be a person of privilege.
Sadly, multiple events in our country keep this conversation alive. As a white woman, even after the lessons I've learned, I often tune out the news of yet another shooting. I shake my head in disbelief, "Another shooting. How terrible!" and go on about my business. I'm saddened by how easily I let these things go. All the while my minority friends lament the loss of yet another life. They are compelled, time and again, to remind the world that these people matter. The contrast between my response and theirs, I believe, is an example of privilege.
4. As a leader, prepare to be misunderstood by other believers on this topic.
Jesus said, "A new commandment I give to you, that you love one another: just as I have loved you, you also are to love one another" (John 13:34). We must be willing to lay aside prejudice and pride, and actively learn to love one another. I am baffled by how often my colleagues and I are accused of being "liberal" because of our emphasis on this topic. As leaders in the church we must shed indifference and passive neglect and actively love those who are different from us--despite what others think.
5. Remember, this is a gospel issue.
I've come to believe that an unwillingness to acknowledge the pain experienced by people of color exposes our need to dive a little deeper into the waters of the gospel, and to more fully understand what it took for Jesus to demonstrate his love for us. Remember, "By this all people will know that you are my disciples by the love you have for one another" (John 13:35). Christ-like, sacrificial love is a gospel imperative, and involves loving those who are different from us, in word and deed.
The Exchange is a part of CT's Blog Forum. Support the work of CT. Subscribe and get one year free.
The views of the blogger do not necessarily reflect those of Christianity Today.