Mar 10, 2016
Thinkers
Living in the Fullness of Salvation
We should never forget the present reality of salvation. |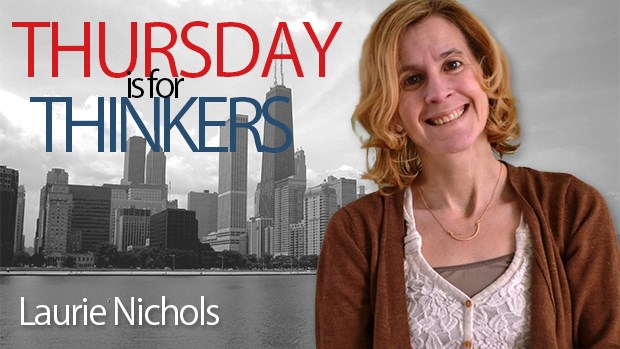 This past week a colleague asked a number of us exactly what the "fullness of salvation" means. This came after she shared an incredibly powerful image of the salvific work of Christ. Imagine that you are locked inside your bathroom, with no hope of escaping except when you will be ushered out and into the death chamber. Yes, it is an image of someone on death row. Imagine the emotions and thoughts that collapse upon you as you wait to die.
Now imagine that once the door opens, it is in fact not someone who will usher you to your death, but rather someone who tells you, "You are free. I am going to die in your place." And then that person walks away, leaving you free, but…. What?
On some level we unconsciously keep the cross around AD 34.
I turned to my colleague and said, "You know what the fullness of salvation is? It's the reality that salvation keeps going on and on and on throughout all generations. Even mine. Even ours." For many of us, the fullness of salvation stagnates in the theological and historical roots of what we believe. It withers and dies as we consider the cross 2,000 years ago and the theoretical implications it has for us today. Too often, we take out the "fullness" portion of the "fullness of salvation." On some level we unconsciously keep the cross around AD 34.
On our best days, we have a very personal understanding of the implications of the cross for both us and others. But on other days? Well…we forget that many live "having no hope and without God in the world" (Eph. 2:12b). It was in that context that we discussed the fullness of salvation. I shared my emotions as I traveled through her story—from isolation and abandonment to shock and awe and yes, even a desire to stop that person from taking my place. You cannot do that; I won't let you! was my first response to someone taking my place. And then my reaction turned to utter gratitude—the kind that makes your knees tremble and your eyes brim with tears. My eyes brimmed with tears all the more when I realized that I had lost that sense of amazement at "for freedom Christ has set us free" (Gal. 5:1).
I realized that I had lost that sense of amazement at "for freedom Christ has set us free."
The fullness of salvation is expressed in Psalm 100:5 and 119:20, and 136:1. God's love endures forever. His faithfulness is to all generations. The fullness of salvation is us being lost in sin, alone and afraid, left to die, but then…set free and given a second chance at life.
The truth is, many in the Church have lost the utter awe that comes with knowing we have been pardoned from our sin and set free from our darkness. Perhaps, like Charles Spurgeon, we once exclaimed, "I thought I could have leaped from earth to heaven at one spring when I first saw my sins drowned in the Redeemer's blood." But the history of the cross and our own salvation moment have faded. We rarely remember what it was like to be locked in the bathroom, ready to die. And we forget the ongoing reality that Christ died for us. Even for us.
How many do you know who are still locked away, waiting to die? Who do you know who needs to have the door opened so they can be introduced to the One who has, indeed will, set them free? The fullness of salvation hasn't yet happened. God desires many more people to trust in Him and experience the debt of love that has been paid.
In all the busyness of life, we cannot afford to lose sight of salvation. Because now is the time when our salvation must be brought to life so that the fullness of the gospel may come. John 17:20 has a very powerful image: "I do not ask for these only, but also for those who will believe in me through their word…" Jesus expresses this after praying for the believers in His earthly time. We are the vessels God uses as He continues to bring the fullness of salvation upon the earth. Unless we take our theology and put one foot in our own shoe and one foot in another's, I dare say that not only will be not be helpful to seeing people come to Jesus, but we may even be a hindrance. Perhaps a final reminder will suffice.
Eugene Peterson once wrote, "It is not easy to convey a sense of wonder, let alone resurrection wonder, to another. It's the very nature of wonder to catch us off guard, to circumvent expectations and assumptions. Wonder can't be packaged, and it can't be worked up. It requires some sense of being there and some sense of engagement." When we help open the door for others to get a glimpse of the One who can and will save them from death, we open the door for them to have thoughts and experience emotions that are beyond the scope of what we have come to have. One's eyes can watch as Jesus walks away to die for our sins to set us free, but it never stops there. The fact that He has overcome death brings wonder, awe, and adoration beyond what any human could concoct.
Will we allow the present reality of the historical work of Christ in the cross and Resurrection move us towards greater gospel witness? I sure hope so. Because God's promise to keep leading people to Himself remains and now is the chance to remember those in darkness and take a step to open the door that brings new life.
Support our work. Subscribe to CT and get one year free.