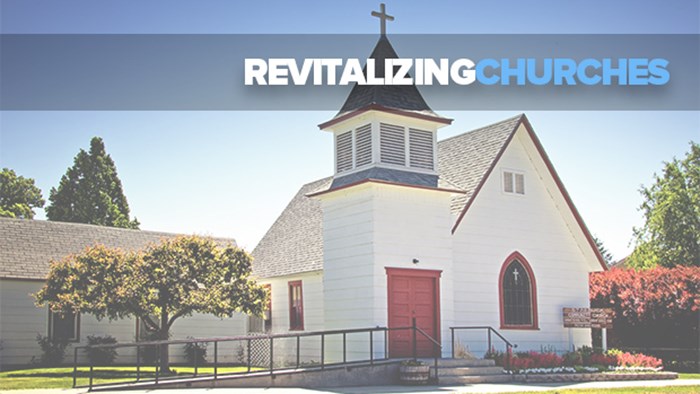 Leading a church through a turnaround or revitalization process isn't easy. The process is labor intensive and not always appreciated or joined by everyone in the church. A turnaround is unique for every church.
For these and other reasons, denominations don't devote many resources to pastors who are in a revitalization situation. So I want to steer you toward some good resources that may help.
Some people oppose such resources. They say that we shouldn't even think about business principles and leadership ideas in regards to church renewal. But all truth is God's truth. If leadership principles exist in our culture, using them doesn't necessarily mean that we undermine some of the foundational marks of a biblical church.
Scripture is full of leadership principles that work across the board.
Functions and focus unique to the church should and must be there. Scripture is full of leadership principles that work across the board. Leaders would be foolish not to learn from others, regardless of their field of success and expertise.
Comeback Churches
Comeback Churchesfocuses on what it means to see revitalization. Mike Dodson and I studied 324 churches from different denominations and surveyed them about why they had experienced revitalization. These were either plateaued or decling churches. They were dead, stuck, or stagnant at different levels. We surveyed those that had come out of that and learned what they had done.
How is it different from Thom Rainer's book, Breakout Churches? In Comeback Churches, we took churches that were going bad and had turned around to succeed. In Breakout Churches, they looked at churches that were doing okay, then suddenly broke out and saw a great transformation. So that is more of a "good-to-great" resource, while ours was more of a "dying-to-living" resource.
Ten Stupid Things That Keep Churches from Growing
Geoff Surratt wrote this book to help churches get a picture of some of their mistakes. For example, it deals with establishing the wrong role for the pastor's family, setting low quality in children's ministry, and promoting talent over integrity.
Some resources tell you what to do, but this is helpful because it tells you some things that could cause you to stumble in leadership. One of my favorite sections is a warning about copying another successful church
Church Unique
The subtitle is How Missional Leaders Cast Vision, Capture Culture, and Create Movement. In this book, Will Mancini looks at how you can help get clarity in your vision and focus in your direction, and move forward together.
Will helps churches develop this vision clarity. He's a bit of a vision evangelist. If your church is unsure of where it's going or what it's doing, this is a very helpful resource.
Summoned To Lead
Leonard Sweet uses his book to talk about summoning leaders to step into leadership roles. If you're in a turnaround situation, you know how easily you can forget or question your call to leadership.
The Gospel Project
Revitalization doesn't happen just because a pastor or leader is on the right mission page. Revival happens individually as it happens corporately, so it takes a village of faith. How do you as a leader get others in the church in a better place to latch on and reach out?
Trevin Wax and I spearheaded The Gospel Project at LifeWay to help churches train people in a robust, gospel-centered, mission-driven view of life in ministry. More than 1 million people utilize this resource as churches are seeking to become healthy and significant in their communities.
John Maxwell
John takes a lot of ribbing for some of his styles. All gurus do. But if you are serious about becoming the leader in a turnaround situation, I highly recommend John Maxwell.
What specifically? His advice is so sound that you could hang all of his books up on the wall, blindfold yourself, take a dart, and throw it at the wall. Whatever you hit is going to benefit your development journey.
Personal mentor
Find a real life, flesh and blood resource—a mentor. Find a pastor who has been successful in turning around a struggling church.
They are out there. They may not have found the time to write a book about it, but there is much wisdom bound up in experienced leaders you know. These pastors are more than willing to share with someone who is traveling a similar path.
The Exchange is a part of CT's Blog Forum. Support the work of CT. Subscribe and get one year free.
The views of the blogger do not necessarily reflect those of Christianity Today.