Mar 13, 2016
Church
Sunday Journeys—Church on the Way in Van Nuys, CA
One of my favorite places to preach! |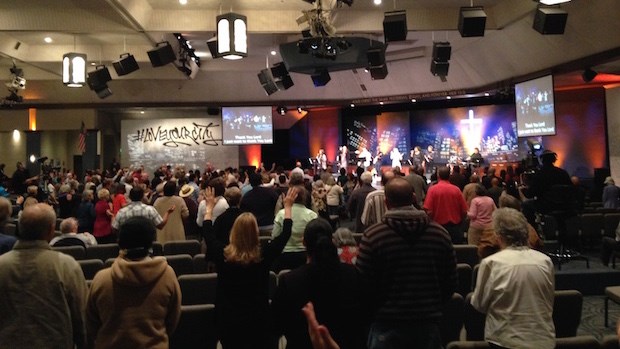 I've always been fastinated with Church on the Way. When I became a seminary professor, I went there to visit and study the church and its global influence.
They recently asked me to speak and I just realized I forgot to blog about my visit there.
I spoke there just after Tim Clark had become the new pastor of the church. It was exciting news as I knew of Tim's leadership in his district leader role. He's a stong communicator and an effective leader, which is what the church needs now.
Many think of Jack Hayford when they think of Church on the Way.
Jack is still there and we were able to visit and pray together while we were both there.
Later, Tim and I talked about the challenges of pastoring a church so well connected to a legend. (Jack was on the cover of Charisma at the time, and this was in Tim's office!)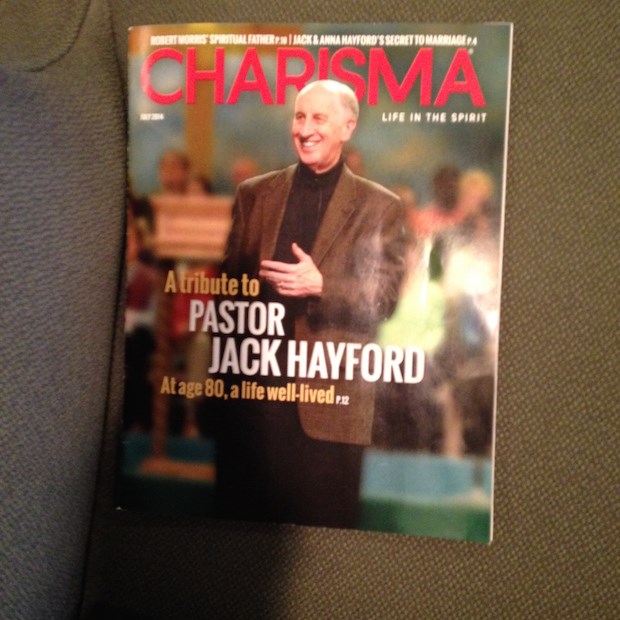 Some new pastors run away from the old pastor's legacy. However, Tim has embraced it, while also leading the church in the way God has called him to do.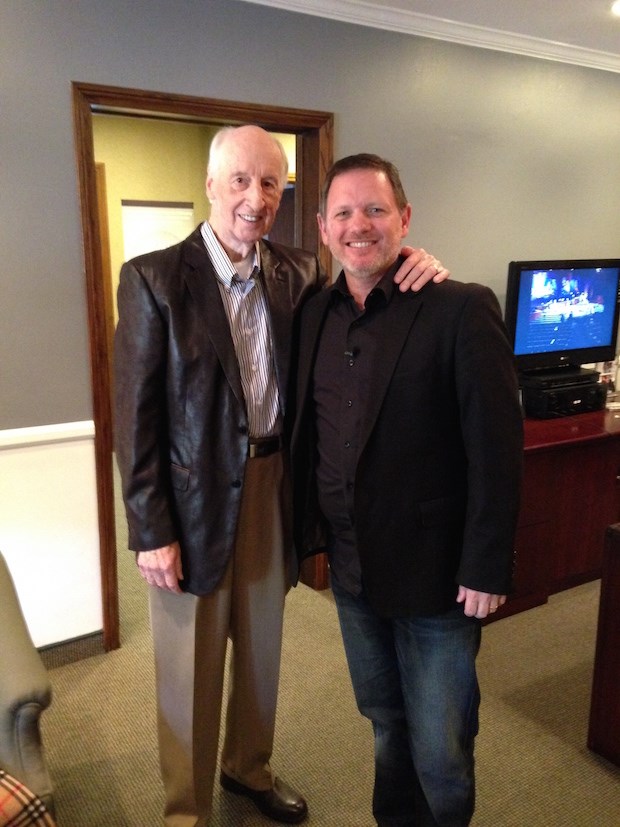 It's a beautiful partnership.
Now, on to the church and one particular thing I noticed.
The worship, as you can imagine, was spirit-filled and passionate.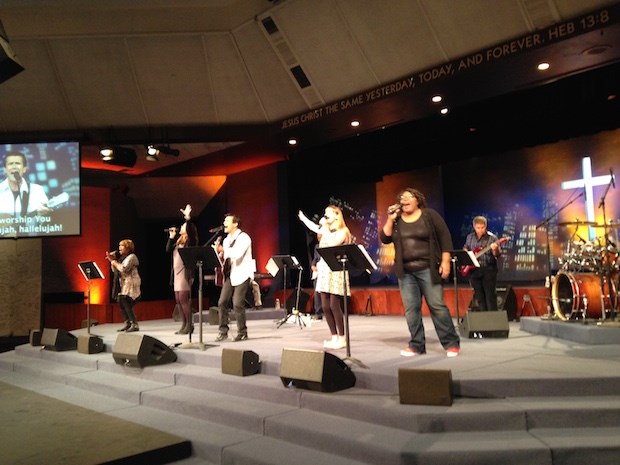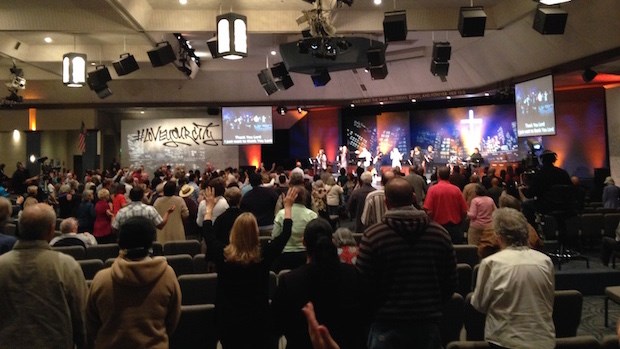 Tim called people to deeper commitments to Jesus, following the Spirit, and missional living.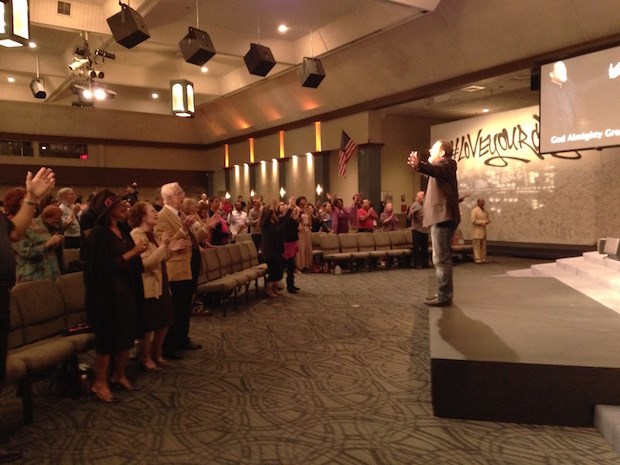 The missional living part was evident in Tim's talk, but also on the wall (behind Tim in the above picture).
People wrote down places or people they were praying for.
I added Nashville!
Some of the other names and places will remind you that this is in Los Angeles!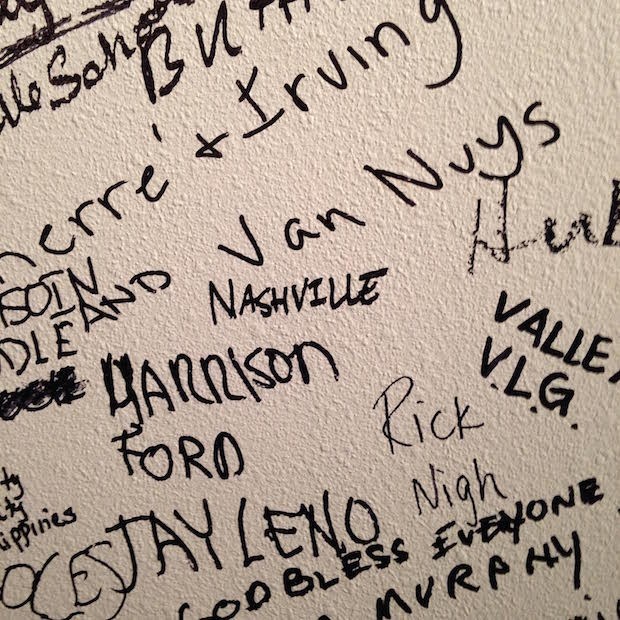 I was blessed to preach God's word, but I also left encouraged about what God is doing in this church. I believe He will be working exceeding abundantly beyond what we could think of ask!
Thanks, Tim, for the invite and for your leadership.
Support our work. Subscribe to CT and get one year free.