Mar 11, 2016
Weekend Edition
Weekend Edition—March 11, 2016
Preaching, Evangelical voters, Books every church planter should read, and more! |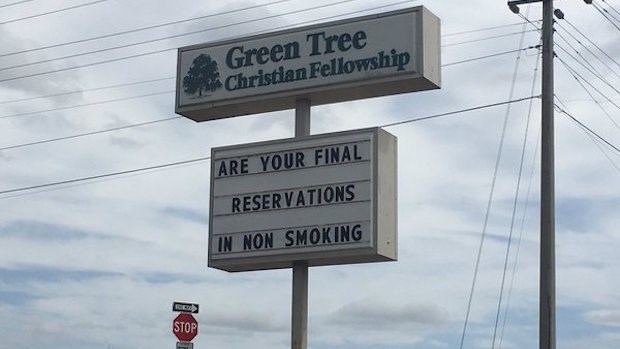 I'm Stepping Off the Plantation—Adrian C. Crawford
Adrian presents his case for a middle, better way in race relations.
The Case for an Exegetical Sermon Series—Hershael York
This is a great follow to my series on expository preaching (Part 1, Part 2, Part 3).
Myth of the evangelical voter? It depends on meaning of "evangelical"—Tobin Grant
There may never be an election cycle during which "Evangelical" gets more scrutiny.
Rice Broocks: Tell It Well—Christine D. Johnson
If we expect people in our churches to be witnesses we should help them know how.
TGC Asks: 3 Books Every Church Planter Should Read–Matt Smethurst
This is a great list (even if I did contribute to it).
Want to read a weekly digest of The Exchange blog? Click here to subscribe to Christianity Today's Newsletter for The Exchange to get weekly wrap-ups in your inbox.
Download this week's edition of The Exchange Podcast and hear Carol Pipes interview with Andrew Peterson. You can also subscribe to the The Exchange Podcast in iTunes.
Earlier this Week at The Exchange
Living in the Fullness of Salvation
World Relief: Involving Churches in Resettlement
World Relief: One Family's story—Finding New Dreams
World Relief: Welcoming Refugees in Jesus' Name
Amplifying Evangelism—Tools or Rules?
Sunday Journeys: Oak Hills Church in San Antonio, Randy Frazee and Max Lucado
Saturday is for Seminars—Australian Church Planting, the Wilberforce Forum, and Velocity
Revitalizing Church—Some Helpful Resources
Church Signs
Some might call this a "self-evident truth."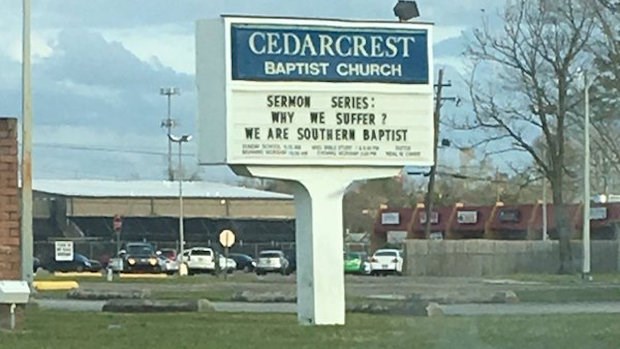 This isn't a church sign, and that's a really good thing.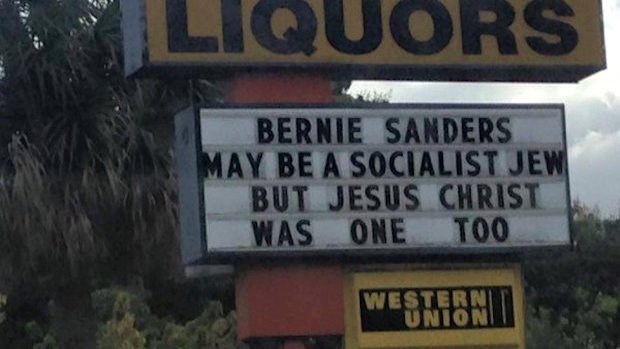 Just call this theological shorthand.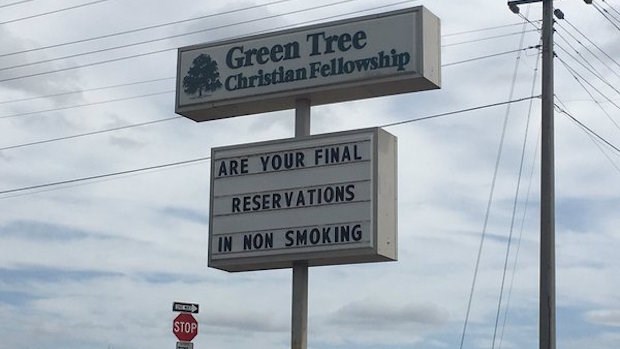 Many thanks to Todd Worley, @israel_scl, and Jimmie Lee Harper for church signs this week. As always you can tweet your church sign pics to @EdStetzer.
Support our work. Subscribe to CT and get one year free.