Mar 4, 2016
Weekend Edition
Weekend Edition—March 4, 2016
Bee-lines, church signs, synagogues, and more! |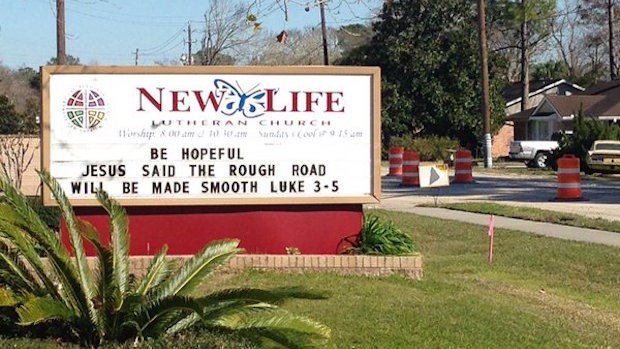 About That Beeline to the Cross...—Thabiti Anyabwile
Repeat after me: preaching is about the text, preaching is about the text...
The last of Iowa's small-town synagogues—Ryan Schuessler
We may see in this a portent for small town churches over the next decades.
Overcoming Fear: Strength and Courage for the Chicken-Hearted—Jen Thorn
Great word from Jen Thorn on the power of God, fear, and faith.
How I Learned to Not Be Overwhelmed—Donald Miller
So, you've never been overwhelmed? Ok, but Miller has some encouragement for the rest of us.
A Coming Evangelical Civil War?—Alan Cross
There is no doubt the current election season is revealing fault-lines in American Evangelicalism.
Want to read a weekly digest of The Exchange blog? Click here to subscribe to Christianity Today's Newsletter for The Exchange to get weekly wrap-ups in your inbox.
Download this week's edition of The Exchange Podcast and hear Carol Pipes interview with Andrew Peterson.
Earlier this Week at The Exchange
Parenting in a New Day of Presidential Politics
Amplifying Evangelism—Unplugging the Tools that We Turned into Rules
The Secrets I've Learned from 30 Years of Church Planting
4 Pieces of Advice for My Younger Self
Saturday is for Seminars—Geneva Push, Talbot and Ignite
Revitalizing Church—Steps to an Outward Focus
Church Signs
This is probably a fundraiser, but it sure looks like poor Eddie is on the menu. #grammarfail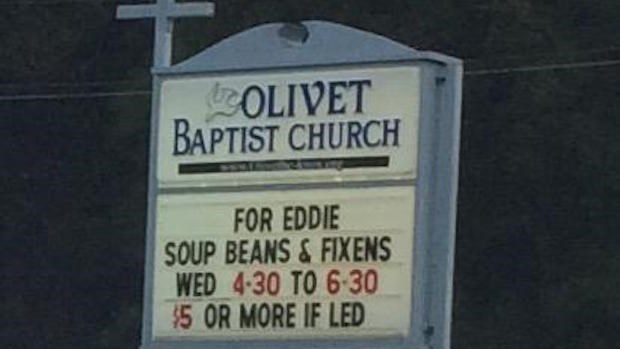 This is so bad on so many levels.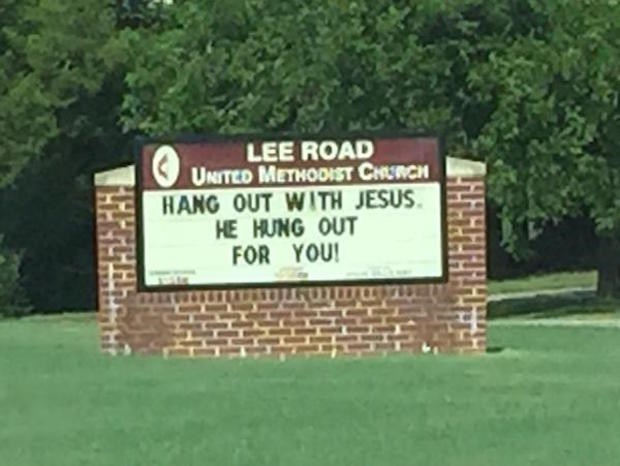 This is either a great encouragement or passive-aggression by the church sign person about the unfinish road work.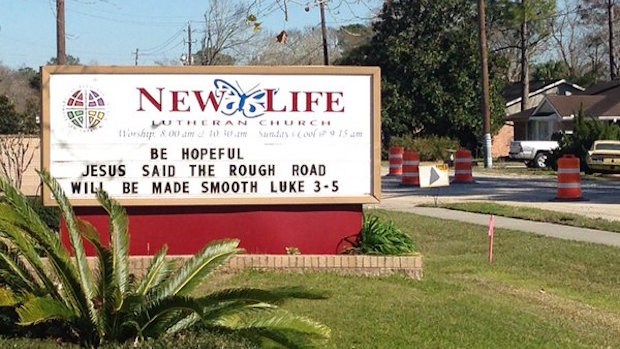 Many thanks to Carla McGhee, Hugh Carson, and Janet Kelley for church signs this week. As always you can tweet your church sign pics to @EdStetzer.
Support our work. Subscribe to CT and get one year free.