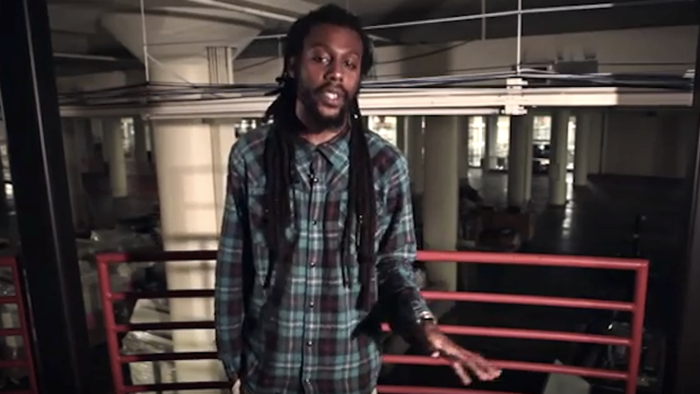 Ed Stetzer: You are a spoken word artist. Could you explain a little of what that is?
Propaganda: Spoken word is essentially performance-based poetry. It's like Shakespeare, but done in a way that's birthed out of hip-hop culture.
ES: Your work seems to have both a commentary on the state of our society now and a prophetic edge. Why is that important?
P: Because at the end of the day, my life's not my own; my art's not my own. I think of art as like one of the talents in Jesus' parable. The Master's going to come back and want a return on His investment. I'm not just here storing up my own grain. He's placed an investment in me, so there needs to be a return on that. This makes the prophetic aspect very important because that's His return on investment. That is me dropping something in culture that the Father or the investor, if you will, will come back and say, "Great work."
ES: There are those who aren't sure where the arts fit into God's redemptive purposes. They may say, "Just tell people about Jesus and get them in a church." Where do the arts fit in?
P: If you remove the arts, you'd have to rip out the first four chapters of Genesis. Art is as integral to our society and our culture as breathing and water. It's something that you can't compartmentalize it away from any other part of the existence of culture.
If you go to a Native American museum, you're going to see bowls, blankets, and hats. Looking at that, we step back and say, "Wow. That's art." But to the Native American, they say, "No, that's our dinnerware."
I don't understand why anyone would think art is something that's not a part of regular human existence. So art, when you, understand it as such, you clearly recognize it as something the gospel redeems and is a part of redemptive history. Why would it not be?
ES: You've written a not-yet-released book of poetry, "I Am Becoming." What makes your book different?
P: The book is a partnership with Khristopher Squints, a wonderful photographer. It's really more reminiscent of a Langston Hughes Harlem renaissance type of thing where poetry sits in a space in culture that has a unique way of shaping and pointing. There's forward thinking, creative commentary, and an opportunity for the reader to identify themselves.
ES: When someone engages with your spoken word art, what would you like them to take away?
P: Obviously and ultimately, I want them pointed to the Savior. But specifically, for my art, I want people to be inspired and challenged. I want those who experience it to feel, even in a small way, as if their existence has been bettered—whether they are inspired to be more gracious to someone they don't understand or challenged to be more honest about their own feelings.
ES: If someone is in a position of leadership, whether in churches or other places, how should they view the platform they have been given?
P: Love people too much to be scared of them. If you understand things that way, the populous doesn't hold your future. And if they don't hold your future then you don't need to be afraid of them.
Your platform has to be one of those things to where I fear, again, the Investor. I fear the Investor much more than the harvest. If you understand your platform as such, then you will leverage it in a way that brings glory to the King before it comforts where it should challenge or challenge where it should comfort.
That's why you have to keep the right perspective and love people enough to not fear them. There are times when both comfort and challenge are necessary, but you if you're afraid of them, you're not going to do one or the other.