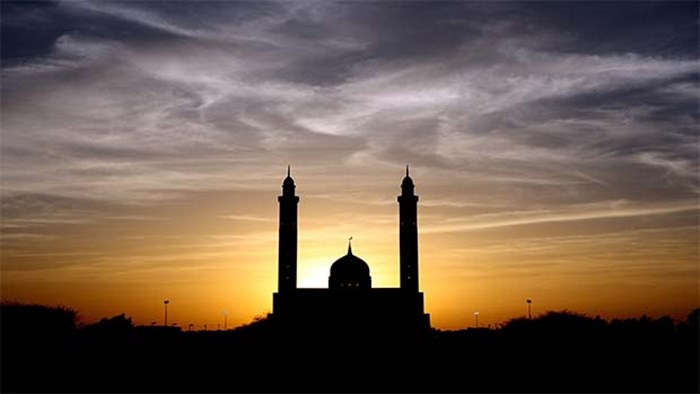 It is a fundamental principle of church-planting movements that workers for the harvest are in the harvest (Garrison 2004, 172; Cole 2005, 149). We have the privilege of living in a time when more and more missionaries are emerging from the harvest itself.
That is, more than ever before, near-culture gospel workers are spreading the good news around the world. Given the importance of mobilizing local workers into the harvest, it is surprising how little is known and how little study has been done on how their experience is different than the traditional cross-cultural missionary from the West.
Yet, increasingly, the role of the near-culture worker will become more and more important. As a result, the Fruitful Practice Research team decided to conduct a specific analysis of an often neglected category of church planter: near-culture workers in the Muslim world.
Since 2007, the Fruitful Practices Research team has studied practices across many dimensions of ministry among Muslims. One major result of that research is a list of sixty-eight Fruitful Practices: "activities that promote the emergence, vitality, and multiplication of churches in a Muslim context" (Allan, Harrison, and Adams 2009).
In this article, we describe the results from a particular subset of our larger study—that is, the findings below are exclusively drawn from interviews with near-culture church planters. No interviews with Western or Majority World missionaries were included.
Each of these workers was on a team that had planted at least one church of Muslim Background Believers (MBB), and all in Muslim-majority contexts. The workers interviewed came from a wide variety of worldview backgrounds—Muslim, Hindu, and Christian—although the majority were from a Muslim background themselves. There were a number of fascinating results from this study, but we will look at just four.
Relating to God Drives the Fruitfulness of Near-Culture Workers
The first and perhaps most significant finding is that the two practices most often mentioned in the interviews both fall into what we call the "Relating to God" category. In all but one of the interviews, and often mentioned multiple times, was the idea of the worker "persevering through difficulty and suffering." It seems that difficulty and suffering are companions of fruitfulness for near-culture church planters.
The difficulties they faced were many: persecution, lack of understanding by the local community and/or their sending church, extreme loneliness, culture shock, lack of resources either to provide for their own needs or to help those in the local community, being marginalized for being different, and at times being physically assaulted or under threat of physical harm.
Given the pervasiveness of opposition, it should not be a surprise that the second most attested Fruitful Practice was that of "engaging in regular, frequent prayer." These two items were often side-by-side in the interviews, and those interviewed often stated their prayer life was the reason they were able to continue despite the opposition they faced. One person stated it this way:
[The Imams went] to the government and the police, then the secret police followed us… After that, my father said you have to leave the house because they want to kill you. I was not scared because of the people—I was scared because of my family… [Later] the people in my area made a lot of problems for my family. They beat my brother. I have a small brother and they beat him… I was very sad and I prayed to the Lord, "What should I do? All the time you are helping me but now I am in this situation. I need you." At that time, there was a verse from Matthew chapter 5 and the verse said don't just love your friends—because they are your friends you love them—but love your enemies and pray for them that one day they will become a believer and your brother.
We found it interesting that it was specifically these near-culture workers who rated perseverance as the key driver of their faithfulness, something that was not true in our other studies focused on Western expatriate workers. A possible explanation is that near-culture workers, being from either the same country or a similar people group in a nearby country, do not enjoy the same protections and resources as Western expatriates. This makes them more vulnerable to persecution and other forms of local opposition.
In light of this, expatriates need to be more aware of the dangers faced by their local colleagues. We still believe it is very good strategy to send such workers to nearby cultures. However, we should be aware that hidden cultural barriers and the lack of diplomatic protections may make local workers more vulnerable to persecution than a foreign expatriate would be.
Appropriately Relating to Society Is Important to Fruitful Near-Culture Workers
One of the Fruitful Practices categories is called "Relating to Society." The interviews revealed two practices from this grouping were also quite high in the behaviors of near-culture workers. In particular, it was fascinating to see how "addressing tangible needs in their community as an expression of the gospel" looked through the eyes of a near-culture worker. One person responded:
So I started with one of my friends and I followed her to her farm, and when they saw it they were happy…. So the other woman said, "Okay, next time you will follow me to my own farm too." It is like God was giving me their hearts and that is the only way they can understand you. Saying you are identifying with us.
Another person explained:
I also had to learn tailoring. I had to learn how to make their cultural dresses. So I made their dresses. They come to the house to bring their dresses, and sometimes this is just doing patchwork of the old clothes or dirty clothes that are torn. When they come, they sit, and we have the opportunity to talk and share the gospel with them.
Helping with the planting of crops and helping neighbors mend clothes are just a couple of examples of the ways these near-culture workers deliberately responded to needs in the community. Few of those we interviewed were involved in the formal development projects we typically think about in the Western mission community.
Rather, these workers were doing the sort of things that a kind neighbor would do for another neighbor. One or two of those interviewed had aspirations to be more formal in how they were helping to meet needs. Yet it was clear they understood meeting needs as a highly relational, one-on-one, undertaking—not a program.
The other fruitful practice which stood out in this category was about "communicating respect by behaving in culturally appropriate ways." Although they were from near cultures, they seemed to have a heightened awareness of being somewhat of an outsider, thus the need to earn a place in the local context.
In fact, the activities of simply eating and drinking with Muslim friends were specifically mentioned many times so much so that we eventually realized that hanging out over a cup of coffee/tea, sitting in the market, or sitting in the courtyard eating fruit constitute a natural gospel strategy because they are part of culturally appropriate behavior.
To the Western mind, sitting and eating do not seem active enough to be considered an intentional missionary 'practice.' We tend to view spending time eating and drinking as merely leisure activities. Thus, it is not uncommon for Western workers to feel frustrated with long hours of just sitting in a local home or market eating, drinking, and spending time with Muslims. However, these near-culture workers understand that it is an integral first step in their work.
Another interesting insight has to do with cultural barriers. Approaching the interviews with Western eyes might lead us to presume that as near-culture workers, they already know exactly how to make friends in their target cultures.
Furthermore, it might seem that they don't need to worry as much about cultural barriers as the person from half a world away. However, our interviews did not bear this out. If anything, these near-culture workers seemed more aware of their "differentness," and that they would have to work hard to bridge that barrier. They were very aware of a need to intentionally communicate respect, something they did by simple, culturally-appropriate behaviors.
This is in some ways counter-intuitive. We often assume that a worker from a nearer culture will automatically have an easier time gaining acceptance. Our findings on this point are a reminder that all workers, expatriate and local alike, need to pay careful attention to societal norms, even though we may be "free in Christ" to ignore them.
Also, we believe these two Fruitful Practices together are indicative of the value system of these near-culture workers. First, they place a high value on showing love, concern, and human interest by helping people. They understand that helping out, wherever necessary, is a universal indicator of the kind of person local people want to have in their communities.
Second, they realize that conveying respect is a major requirement of being accepted by both leaders and members of any community. These workers seemed willing to take on whatever behaviors might show those values and gain a hearing for the gospel.