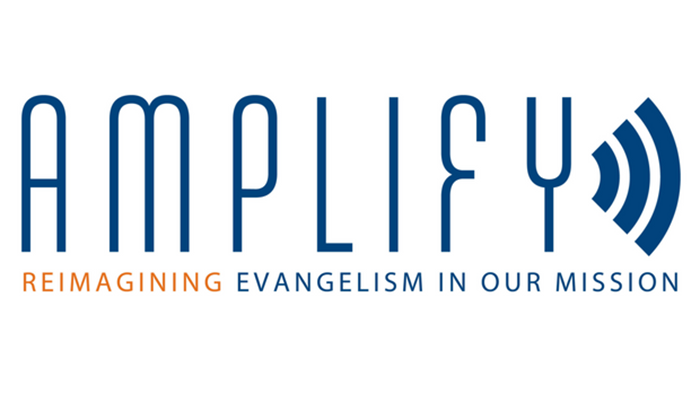 If you regularly read this blog, follow me on Twitter, or know me personally, it is likely clear to you that in my mind, evangelism really matters. And I don't just talk about it, or encourage you all to do it. I actually seek ways to share my faith often.
In fact, I recently encouraged my staff that we need to hold each other accountable to have gospel conversations every single week. It simply needs to be a priority for Christians today.
However, there are two problems we face: motivation and implementation. Some aren't motivated and want to just leave it to others; others aren't sure how to do it in a way that won't turn people off.
Look, our culture needs Jesus. I can't state it more clearly than that. People are desperate to know that there is something bigger than this life, and Someone who has their every care in His hands. Think people don't want to hear? This past year, the Billy Graham Center for Evangelism and Lifeway Research conducted a survey among the unchurched. What we discovered demonstrates the great disparity of what we are doing vs. what we should be doing.
When unchurched people were asked if they would engage in a faith conversation if their friend wanted to talk about it, a whopping 80% said they would engage in the conversation! Good news, right? Until we lean into this statistic: when asked if a Christian had ever engaged them in a faith conversation, 70% of these same unchurched people said no.
Okay, so something is wrong here. Many non-Christians are open to talking about Jesus, but we aren't opening our mouths. I believe this wounds the heart of God deeply, especially in light of the fact that one of His last recorded statements after His Resurrection was, "All authority has been given to Me in heaven and on earth. Go, therefore, and make disciples of all nations, baptizing them in the name of the Father and of the Son and of the Holy Spirit, teaching them to observe everything I have commanded you. And remember, I am with you always, to the end of the age" (Matt. 28:18-20).
Similarly, the last recorded statement of Jesus before His ascension was, "But you will receive power when the Holy Spirit has come on you, and you will be My witnesses in Jerusalem, in all Judea and Samaria, and to the ends of the earth" (Acts 1:8).
Friends, we cannot shut our ears to His commands and our eyes to a field ripe with harvest. We mustn't be the workers who are few (Luke 10:2). Our call is to go and declare His goodness (Ps. 96:3).
If we are honest and look at the fruit of many churches and Christ-followers today, we might say that many hold evangelism to be a low priority in their daily lives. Regardless of the reason this is so, we must admit that the Church in North America is at a critical crossroads of witness.
That is why I am inviting you to join me, Luis Palau, D.A. Horton, Nikki Toyama-Szeto, Trip Lee, Will Graham, Michael Frost, Dave Ferguson, Andrew Palau, Jerry Root, and many others on June 27-29, 2017, for Amplify 2017, a national conference on evangelism.
We are coming together to reimagine what evangelism looks like in our mission to be followers of Jesus. We will creatively work towards a united gospel witness that can impact our communities, cities, and nation for Christ.
If you were at Amplify last year (and even if you weren't), you know that nearly 500 came out for this inaugural event to learn, network, and grow together. (You can view all the plenary sessions here.) This year's event is shaping up to be one that could truly impact our nation for Christ.
We are partnering with the Mission America Coalition / U.S. Lausanne Committee to bring you Amplify, and will have a number of sponsoring organizations hold pre-conference, all-day meetings. These include the Next Generation Alliance (Luis Palau), the Christ Together Network, the Association of Collegiate Evangelists, and more.
Additionally, we will have up to 11 tracks for you to choose from, including Evangelism & Leadership, Cities, Rural Pastors, Church Planters, Creative Arts, Next Generation, Justice & Evangelism, Evangelists, and more.
I am really excited about it, and I hope you will join us. Our super early bird rate of $129 is available from now through December 31st, and then the rates go up. Group, spouse, and international rates are also available. You can check out the website for more information. And follow us at #amplify2017 to stay up to date on speakers, tracks, lodging info, etc.
The Exchange is a part of CT's Blog Forum. Support the work of CT. Subscribe and get one year free.
The views of the blogger do not necessarily reflect those of Christianity Today.