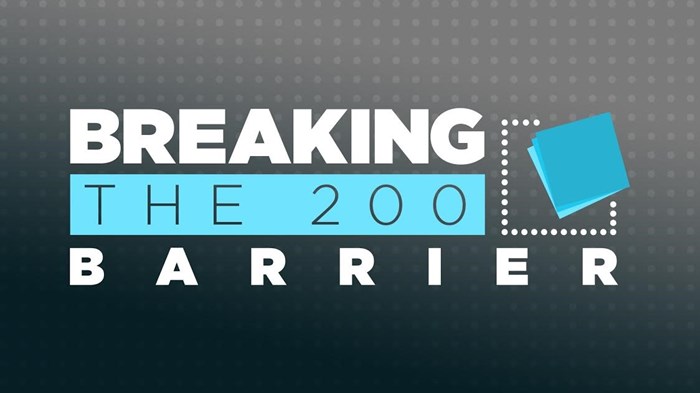 My church, Renaissance, is located in a small Midwestern city with around 100,000 people living in the county. It began as a Sunday night Bible study in the home of our pastor. Once his living room was outgrown, the church began meeting downtown at the local Arts Council building once a month. It wasn't long before a more permanent home was found and after months of remodel, Renaissance began meeting every Sunday night at 6:00 pm. Steady growth over time soon filled our room's capacity so that 140 chairs were no longer enough to seat everyone attending, and the decision was made to launch a second Sunday gathering, the first of which was held on Easter in 2014.
Growth continued over the next year and in the Fall of 2015 we added a third gathering, this time at 9:00 am, moving our 10:30 am gathering to 10:45 am. At present we have reached a point where an average of 500 people (including 130-150 children) attend our three Sunday gatherings. This presents us with many challenges in a building with a main room that seats only 140 people. We are presently under talks to purchase space that will quadruple our current square footage, making comfortable space for those already attending and room for more to join us.
This growth was sought unintentionally as more focus was placed on relationships and excellence in presentation than on numbers and growth. We have always wanted to care for and do life with the people who come, and Renaissance has always been a community where people feel comfortable inviting their friends. It seemed that the serious thought, intentionality, and preparation put into every song, sermon, announcement, and media presentation helped frame our message that life exists because of Jesus and you should follow him.
From the beginning the DNA of Renaissance has been that of a church whose purpose and goal is to reach the un-churched and de-churched population of our city. We define un-churched and de-churched as those who either have no experience or background in the teachings of Jesus, or who once were part of a local church but for whatever reason have chosen to disassociate themselves from it. These are people who are deeply loved by Jesus and would gladly follow him if they only understood how much he loves them. We believe these people have not yet chosen to follow him because they either haven't heard the Gospel, or haven't heard it in a loving way that helped them understand. Since Jesus has commanded us to make disciples of all nations, we seek to reach those people who are far away from him. The "un-churched" and "de-churched."
We attempt to do this in multiple ways.
We attempt to remove language barriers between the church and those far away from God by removing or clarifying exclusively Christian words and phrases. Since we pray for God to send us people who know nothing about him, we always assume they're in the room and do our best to speak as though the people in the room have no frame of reference for the Gospel.
We attempt to remove distractions by continually striving for improvement and excellence in presentation. Whether this is during worship, the sermon, or with tech and media, it is always our aim that everything is presented seamlessly and flawlessly. Not for perfection's sake, but for attention's sake. We don't want the sacredness of a person's moment with God in worship to be distracted by a tech glitch or error in presentation, so we always strive for excellency in all these areas.
We attempt to utilize the arts and local artists to frame the message and create a memorable experience for those gathering to worship Jesus each Sunday. Since the arts frame the message of the Gospel in a way that touches human emotions like nothing else, we seek to employ them in our mission to bring people closer to God.
We attempt to create a space where everyone can feel comfortable in their own skin. This is done by placing no expectations on people to be anyone other than who they already are. We seek to model this with transparency about the leaderships' weaknesses, and by offering open arms to all who enter our space because of who they are.
We attempt to follow up with everyone who fills out what we call a "Communication Card," thanking them for attending and seeking to answer inquiries they present. This often creates opportunities for personal meetings and further relationship development.
We attempt to preach nothing but Jesus. Our preaching model is expositional: verse by verse, book by book. It took over two years early on to go through the book of Matthew, and we take our time with every book we preach. Since Jesus is the theme of the Scriptures, he always comes up, and since he is the hope of all nations, people show up to learn about him.
Renaissance didn't begin with 500 people each week in mind. Before we broke the 200 barrier, we stepped out in faith and launched a second gathering, only hoping people would continue to show up. Adding a second gathering was the open door that made space for them to come. We just try to be faithful to do what we believe God has called us to - reach the un-churched and de-churched. We don't always hit the mark on the things we attempt, but we always try to be who God made us to be. If you're struggling because your church isn't growing like you want it to or think it should, just be you and let Jesus be himself in you. People are looking for authenticity and meaning, so give them Jesus and yourself, and do the very best you can at both of those things.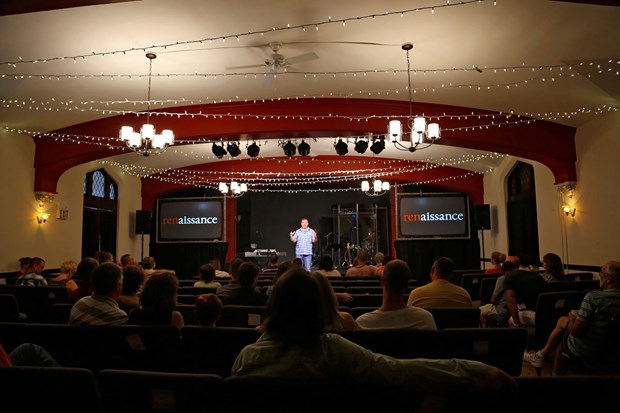 The Exchange is a part of CT's Blog Forum. Support the work of CT. Subscribe and get one year free.
The views of the blogger do not necessarily reflect those of Christianity Today.