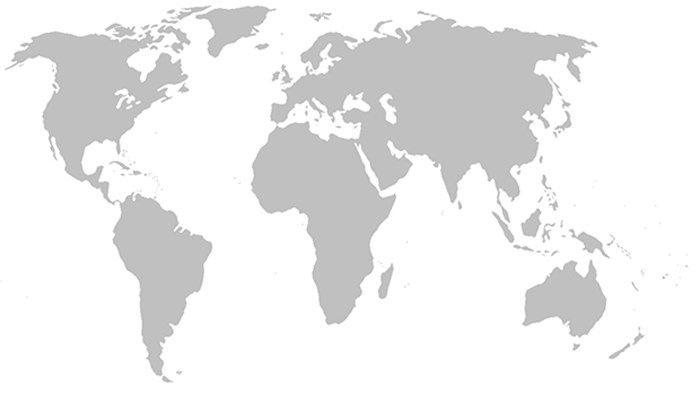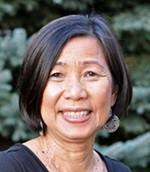 The world is at our doorstep, but in some cases the world's future leadership may be sitting near you in church! As we greeted people around us during a recent Sunday service, we met two international students sitting behind us. They had taken the bus on their own. It was their first time to be in a church.
There were about one million foreign students enrolled at U.S. campuses in 2015, with China, India, South Korea, and Saudi Arabia as the top sending nations. There is also an increasing number of international high school students.
God has sovereignly opened an unprecedented opportunity for the local church and campus ministries to welcome and befriend students from other nations.
A small church in South Carolina had their first experience of welcoming a group of international students from 11 countries last month. The students had their first taste of southern hospitality that included great food, an afternoon of fishing, kayaking, and visiting farms, and learning to "shag," the official state dance.
They were hosted in American homes (a rare experience for many international students) and attended the Sunday worship service. At the end of their weekend stay, some had already arranged with their hosts to connect over Thanksgiving! Beyond that, five students asked for Bibles.
A note from a member of the church reads, "We are still smiling as we think back over the wonderful time we had with the international students." Who knows what God will do in the coming days?
Christian students on campus have a natural opportunity to meet and welcome international students. They sit in their classes, live in their dorms, eat in their dining halls, and study in the same library. Often, international students become a part of the campus diverse scenery, a mere backdrop.
But beyond the landscape are hearts longing for sincere friendship. They welcome local students to invite and include them in their community. They are open to learning about the sometimes confusing American life and culture.
One such student from Myanmar was befriended by Christians on campus and came with them to Urbana, InterVarsity's tri-ennial Mission Conference. Although not a follower of Jesus, she agreed to come and observe what Christians do. One evening, she came to my suite with a set of questions about Christianity. That was the night when the gospel became clearer and she gave her life to Jesus. She returned to her campus and was greatly used to love and share the gospel with other internationals. She is now a pharmacist and may return to her home country to further the gospel.
God tells us to love the international students and scholars He is sending to us. Where do we begin? First, let's open our eyes so we can see the foreigners among us. Once we notice them, start praying for opportunities to extend hospitality and friendship. You may consider going on campus for international events open to the community. Better yet, partner with a campus group already reaching out to students from abroad.
It has been five years since we met our international students sitting behind us at our church in Madison, Wisconsin. That first meeting was followed by many Sundays when we sat together at church, shared lunch at my home, talked about what they understood of the sermon, reviewed some of the songs we sang, gave quick English lessons on some bewildering American idioms that the pastor used, watched the Super Bowl together, and shared life as a whole. They also brought other friends with them to church.
Although we only had a few months with them in Madison before we moved to South Carolina, we have kept in touch over the years, following their marriages, travels, studies, and the defense of their dissertations. Friendship with them is a life-long commitment that requires a lot of patience and prayer. Loving them is always unconditional.
Today, two of them are done with their Ph.D.s, and two are almost finished with their doctorates in economics. They have become like family to us and vice-versa. A few weeks ago we skyped with one who is a new faculty member at a university in the South. He shared about his classes and how he loves teaching. He is also learning more about the Bible as he attends a Friday Bible study at a Chinese church because of contacts made through InterVarsity's ministry among faculty.
He is growing in his interest in Jesus and the Bible. He is very grateful for our input about life and making career decisions. Next month, during a multi-nation trip, we plan to see another gal who is teaching at a leading Asian university. She has been welcomed by Christian faculty and Christians in that country with whom we connected her. She was one of the friends invited by the original two who sat behind us at church.
It did not take an expensive trip to another country or rigorous cross-cultural training to engage students from across the globe. All it took was to turn and greet the people behind us at church. Open your eyes at church, on campus, and in your community and find out who is waiting for your hello.
The Exchange is a part of CT's Blog Forum. Support the work of CT. Subscribe and get one year free.
The views of the blogger do not necessarily reflect those of Christianity Today.