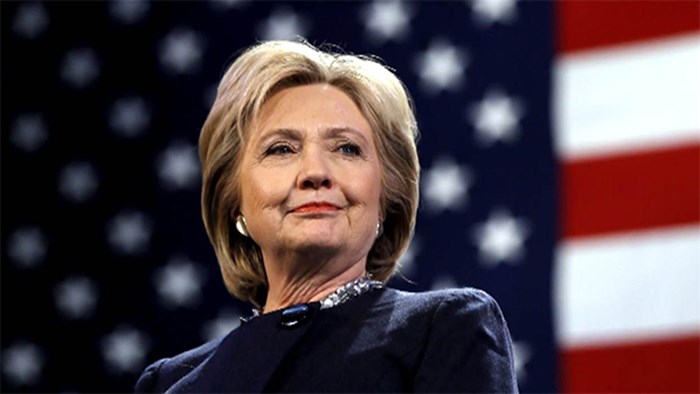 Hillary Clinton has been an aggressive pro-choice advocate and her views on abortion are far from what evangelicals believe. Why should pro-life evangelicals vote for someone with whom they disagree so deeply?
For me, the reality of what happens to an unborn child in an abortion procedure is disturbing beyond words. Not only is it horrendous from a physiological standpoint but also from a spiritual standpoint I believe that this is taking a life that is created in the image of God and denies the God-given rights of that preborn-life. As a mother, it is difficult for me to think about this from the unborn baby's perspective but I have even more compassion when I think about the women who have abortions. Maybe this is because I envision the unborn babies being welcomed into the arms of Jesus but when I think about the mother, I think of the burden she may carry for the rest of her life.

I can say with sincerity that I do not want any woman to have an abortion but in the fallen world we live in, abortions will always be a reality that laws being passed will not end. In countries where abortion is illegal, abortion rates are still very high and maternal deaths go up dramatically.

Legal or otherwise, women still choose to have abortions and I believe the word choice is synonymous with freewill which God gives each individual who then makes their own decisions, even disturbing grievous choices which I would consider abortion to be.

Critics would say that this makes me "pro-choice." My response would be that I do not think it is our government that ultimately has the authority to give women the freedom to choose but instead, making such a decision is part of the freewill that God in His wisdom gives us as individuals. In our pluralistic society in America, as much as we love and defend democracy, it includes a woman's reproductive rights and no matter how offensive this concept may be to pro-life advocates, it is a reality.

I understand the pushback that comes from evangelicals who ask, "But what about the unborn baby's rights?" The reality is that the unborn baby's rights rest with the mother's freewill and can only be denied or protected by her. This is where I believe pro-life advocates can do much more than we are doing to intervene with alternatives that are not focused so overwhelmingly on punitive measures such as getting Roe v Wade overturned but devoting much more advocacy and support for adoptions and government policies that can positively affect the lives of women whose freedom to make this choice is ultimately from God, not our laws or government.

In our current pro-life evangelical culture and political engagement, we are told that as voters we will be able to protect the rights of unborn babies if we only we can elect more candidates who are pro-life to the Oval Office and Congress. Most evangelical leaders and GOP politicians tell us that if we don't continue to make the abortion issue the single most important issue as we vote and only vote for candidates who say they are in favor reducing abortions by overturning Roe v Wade, then we, as individuals, are personally responsible for all the abortions that take place in America. While many evangelicals would point to scriptures and extrapolate that they apply here, I do not believe that this is theologically accurate and if it was, American evangelicals would be equally responsible for our complicity in obstructing much need reasonable gun control reform which claims many innocent lives that we could and should be doing more to prevent.

We are also told by our many of our religious leaders that we will bear the blame when God removes His blessings and protection for us a nation and punishes us for the innocent blood of abortions. Sadly, I believe this is a significant motivating factor in evangelicals prioritizing the abortion issue, which seems self-serving to me. The secular world looks at us and can legitimately ask how can we overwhelmingly support politicians (Republicans) and organizations that lobby against government policies that help reduce root causes of unwanted pregnancies. They also question that if we are really as grieved as we say we are about babies being aborted, there is much more that we could be doing to intervene in ways other than giving our money and time to politicians and organizations who assure us that they can get pro-life justices on the bench of the Supreme Court and that doing so will end abortions.

From a legal analysis and voter demographic projections, I do not believe that this is even possible and there is a growing number of evangelical leaders who agree but they do not have the freedom that I do to say so publicly. I was very involved in WDC circles during George W. Bush's eight years in office and saw that even with his sincere commitment on this issue, Republicans controlling both houses and the opportunity to appoint justices to the bench, nothing changed. Supreme Court nominees from any President are approved by the Senate Judiciary Committee and only then can go to a full Senate vote. The number of Republicans and Democrats is so close in this committee which means only centrist candidates can be approved and in past history, they have disappointed pro-life expectations. Ironically, if pro-life voters wanted to have any chance of getting conservative Supreme Court nominees past the Senate votes, they would see that their best strategy is electing pro-life Democrats to the Senate. It may surprise you to know that 1/3 of all Democrats are pro-life.

From the efforts I have made to do objective research on this divisive issue, I believe that evangelical leaders and politicians who continue to assure their voting base that if they can just get more Republicans elected have either: 1) not researched this themselves, 2) are misinformed by biased statistics and news sources, 3) or they know that this is not possible but continue to politicize this issue to be empowered in political circles. Only God knows what is each person's heart but the evangelical support for Mr. Trump despite his past history on the abortion issue and "you know the rest of the story" has validated my feelings considerably that the abortion issue, more than any other issue, is being politicized in disingenuous ways.

So when I am asked as a follower of Jesus, how I can vote for Hillary Clinton or any other pro-choice candidate, the reasons I just stated touch on my theological and political thinking on this issue but it helps me to explain this in a more pragmatic way, also. In many venues in our lives, we work and partner with people who do not share the same views and approaches that we take. As I have soul searched on the abortion issue, I was grateful when I came across a news write-up about the orphanage that Mother Teresa and Hillary Clinton partnered on even after Mother Teresa had not spared any criticism on abortions in America at the 1994 National Prayer Breakfast.

This story has been criticized by pro-life leaders and Hillary Clinton's motives questioned but the fact remains that one of the most ardent pro-life advocates who has ever lived, Mother Teresa took Hillary Clinton by the hand and worked with her to give women more opportunities to not choose abortion. I believe there is a profound message in this for American evangelicals who will not join hands with their brothers and sisters in Christ who feel led to take alternative approaches to honor the sanctity of life in ways that do not prioritize legislation as a panacea.

I can vote for pro-choice candidates not only because I see them more effectively addressing and remedying root causes that increase the demand for abortions but primarily because I do not assign responsibility for the lives of aborted babies to pro-choice politicians or the Supreme Court Justices who made and keep abortion legal in America. If I did assign blame to politicians who believe that abortion should be legal and is a choice that God allows women to make, then I would have to apply this same standard to pro-life politicians if they succeeded in overturning Roe v. Wade and hold them responsible for all abortions that were still performed and the many more maternal deaths and orphaned children that would result from the unregulated black market scenarios that their policies created. Evangelicals need to think through what they are being told and sincerely believe that God requires of them on the abortion issue and realize the resulting consequences that they will bring about along with many compromises they are being asked to make on other issues that the GOP has embraced in this election that do not reflect the teachings of Christ.

There is one more aspect to objections that are raised in regards to voting for Hillary Clinton that I rarely get to express which is based on personal observations and private conversations. As a mother, grandmother, and public servant who has prioritized the health and welfare of children for decades, Hillary Clinton does not delight and take joy in any woman getting an abortion. The policies that she and the Democratic Party platform includes do much more to address root issues of poverty and provide access to health care and family planning than Republican candidates and their platform have done and propose to do in the future. While I do not agree or support proposals to overturn the Hyde amendment (which will never happen, just as the Johnson amendment for church tax exemptions will never be repealed) I believe that evangelicals have help create a vacuum and lost opportunities to influence the Democratic Party in ways that would make it more centrist on issues like the Hyde amendment and we can make a positive difference in the future. I believe in striving to be, with God's grace, the change you want to see in our world and with what we have witnessed this year in the Republican party, I decided that I could not in good conscious stay on the sidelines and stay silent on conversations like this one that The Exchange has graciously and courageously help facilitate.
Hillary Clinton has "evolved" on same sex marriage while evangelicals overwhelmingly affirm traditional marriage. Why should evangelicals vote for her when the divide here is so important on such a fundamental issue?
I personally feel that evangelicals should accept that in our American democracy, the legality and growing acceptance of same-sex marriage as a civil right is valid and will not be reversed in our secular society. What you teach, practice, and require in your individual churches on this issue cannot be imposed on the greater society. But just the same, the civil right that the law gives same-sex couples should not be imposed on churches in regards to requiring them to preform same-sex marriages. In regards to business owners refusing service to same-sex couples (as in a bakery refusing to make a wedding cake and being sued), while it is understandable that this may violate an evangelical's beliefs in traditional marriage, our legal framework cannot accommodate this kind of refusal of service in a place of business because this is discriminatory. When you serve the public, you must serve all of the public, even if you don't approve of their moral lifestyle. If I believe that divorce is a sin and remarrying is committing adultery, why can't I refuse to bake a cake or sell floral arrangements or cater food in this situation? Why can't business owners post a public statement similar to a disclaimer that expresses their beliefs that marriage should be between and man and woman and in providing their services of baking cakes for same-sex marriages, this should not be seen as an endorsement of same-sex marriage. My views are similar to views that Hillary Clinton (and Donald Trump also) share so this would not be a factor in voting for Mrs. Clinton.
Hillary Clinton launched her campaign at Four Freedoms Park, yet did not mention religion as one of those freedoms. Evangelicals are very concerned about what they (and actually all Americans) see as religious liberty on the decline in the U.S. How should evangelicals deal with their concerns about Secretary Clinton and religious freedom?
I have worked with the U.S. State Department on international religious freedom for 16 years and travelled to many other countries on this issue as well which gives me a much different perspective and definition of what "persecution" looks like and I do not believe that American evangelicals are being persecuted for their faith. I agree that there are some and always will be some tensions between church and state. But I believe that our system is working well with checks and balances and my main concern is that evangelicals are blurring the lines in ways (see links below for more context) that will bring more unnecessary scrutiny along with a growing negative public witness for our faith. Politically my views line up with Hillary Clinton's views and I do not share the same interpretations that many evangelicals have today that our religious freedoms in America are being attacked and taken away from us. A motivating factor for me originally endorsing Hillary was Mr. Trump's views and proposed policies on banning all Muslims from coming to the U.S. This is a clear violation of our law that prohibits such a religious test.
A Record-Setting 1,500 Pastors Deliberately Break Law, Yet Fail To Provoke IRS
Thrilling Christian conservative audience, Trump vows to lift ban on politicking, appoint antiabortion judges
The Exchange is a part of CT's Blog Forum. Support the work of CT. Subscribe and get one year free.
The views of the blogger do not necessarily reflect those of Christianity Today.