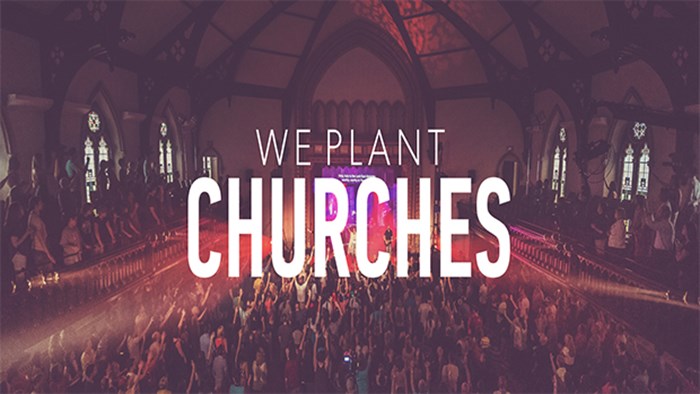 Kent, how would you describe what you're doing? What's the Harvest Bible Fellowship "way" of church planting?
We want to plant vertical churches.
A vertical church is, as you know, based on James's book. We're looking to plant churches that have the same DNA distinctives that we do.
Basically those are the four pillars of:
proclaiming the authority of God's word without apology,
lifting high the name of the Lord Jesus in worship,
sharing the good news of Jesus with boldness, and
a firm belief in the power of prayer.
We're looking to plant churches wherever God opens doors for us. First we thought around the country, but now around the world.
How many churches have been planted through the movement, and how many are in the network?
We have planted 150 churches, we probably have about 170 churches that would be included in the network that have affiliated with us. We have about 100 in the States and about 50 internationally.
We're at Harvest University today, you have 40 residents training here, so tell me about the residency, and then tell me about Harvest University. How do those two relate?
Our residency program is our beginning, initial, almost boot camp, training.
We've got four months of training where we want to teach guys what it means to plant a Harvest Bible Chapel. How do you plant, how do you grow as a preacher, how do you grow as a leader? Once we've done that, then we send them out to where they're going to be planting. They're assigned a coach and we trust the Lord to do great and take it from there.
Harvest University really was our church planting conference. Still is, but it's almost a reunion too, because all our churches come in. We're going to have—between here and the one we're doing in Toronto—about 3200 people. It's a time to rekindle our friendships, refresh ourselves. To receive the vision again of what God's doing, and what we want to do, and to strengthen each other in that way.
One hundred and fifty churches is a remarkable number. That's a lot of churches since 2000. What's the goal there? What are you trying to do? Now you've got 40 residents, you've got 3,000 people in these meetings, what are you trying to do?
Our goal, Ed, is we want to plant, if God wills, 1,000 churches in our lifetime. We see the need for the gospel is so great. We see evangelism taking place so fast in most of our churches, and so our goal is to help fulfill the Great Commission in our lifetime through planting churches.
I've never seen a movement have such specific instructions about the way they do things—since maybe Chuck Smith and Calvary Chapel. You have books on preaching and worship that talk about the Harvest way. Some people might say "I've got this diversity here, I want to do this. I need 15 different models" but that's sort of not the way you're going. Tell me why.
That's correct. Really we're looking for conviction, not compliance. We're looking for guys that really resonate with our core values, our distinctives.
We do have a certain methodology. What we would say is, "It's okay if you don't agree with that, but we want to planters that really resonate with our approach."
How do people find out more information?
They can go to our website—harvestbiblefellowship.org—and you can get information about anything we're doing and we'd love to stay in touch so you can connect with us through that website.
The Exchange is a part of CT's Blog Forum. Support the work of CT. Subscribe and get one year free.
The views of the blogger do not necessarily reflect those of Christianity Today.