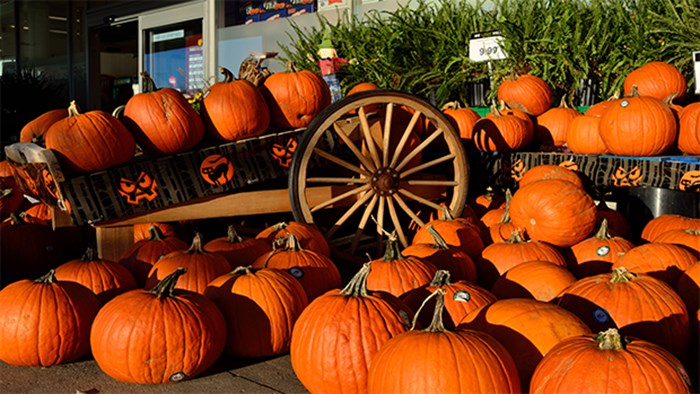 I know lots of Christians who avoid Halloween. I did years ago. I get it and even respect it, depending on how you handle it.
Many churches put on wonderful events as Halloween alternatives, and I understand their goal. The last church I planted did so. Some churches do it due to their convictions on Halloween and I respect the theological aspect of that decision. I've seen such events done well.
I, however, also think you should go out and "trick or treat" with your neighbors. My point is simple: don't waste the best opportunity you have each year to meet your neighbors.
As such, here is my suggestion:
Get a costume.
Buy candy.
Put costume on.
Give candy out.
Go get candy from your neighbors.
Meet all your neighbors.
Build on those new relationships.
Here are four reasons you might want to go trick-or-treating tonight:
1. There is no other night in the year when people you have not met will be coming to your door. You want to be there, meet them, and visit with them. If you are at a Halloween alternative, you miss your neighbors.
2. There is no other night when you get to go to your neighbor's door and introduce yourself without any awkwardness (only if you have kids—otherwise it's creepy and you should stay home and pass out candy). Tonight, you will meet people at your door and at their door—what an amazing opportunity.
Halloween trick-or-treating might be the best opportunity you have to connect with the unchurched all year.
3. You don't have to worship the devil to go up and ask your neighbor for candy. Choose your costume and your words carefully, and many Christians find this an opportunity, not an occult experience. I know the history of Halloween, but your neighbors don't, so don't assume they are participating in some dark ritual if it has lost all that meaning. (Now, if you are opposed to Easter eggs, Christmas trees, and the like, I would definitely not go out on Halloween or else you are being inconsistent to your convictions.)
4. You can meet more neighbors in one night than any other day of the year. Don't miss the best opportunity you have each year to meet your neighbors. And, while you do, get their names and numbers and have them over for dinner. Get to know them, and start tonight.
You can still do your spiritually named "Fall Festival" or "Reformation Day" celebration. Just do it at a different time and be home (or out knocking on doors) when your neighborhood does it. Halloween trick-or-treating might be the best opportunity you have to connect with the unchurched all year. Don't miss it.
I want you to follow your own conscience, but let me help you consider one aspect: The most missional thing you might do this Halloween is to go get some candy from (and become friends with) those neighbors you've not met all year.
I was intrigued by recent LifeWay Research data that shows many pastors agree. Bob Smietana, senior writer for Facts & Trends magazine, notes:
This Halloween, millions of Americans will carve pumpkins, dress up in costumes, decorate their yards, and gobble down the candy they get while trick-or-treating.

America's preachers also hope they'll consider coming to church, according to a new phone survey of 1,000 Protestant senior pastors.

Two-thirds of Protestant pastors say they encourage church members to ask their neighbors to a church-related event like a fall fair or trunk-or-treat.

Half tell their church members to befriend those who trick-or-treat at their doors.

Nearly one in 10 tell church members to skip Halloween altogether.

Most pastors see Halloween as an opportunity to reach out, says Scott McConnell, executive director of LifeWay Research. "This is a time when your neighbors literally come to your doorstep," he says. "Pastors don't want their church members to waste that chance to make a connection or invite someone to church."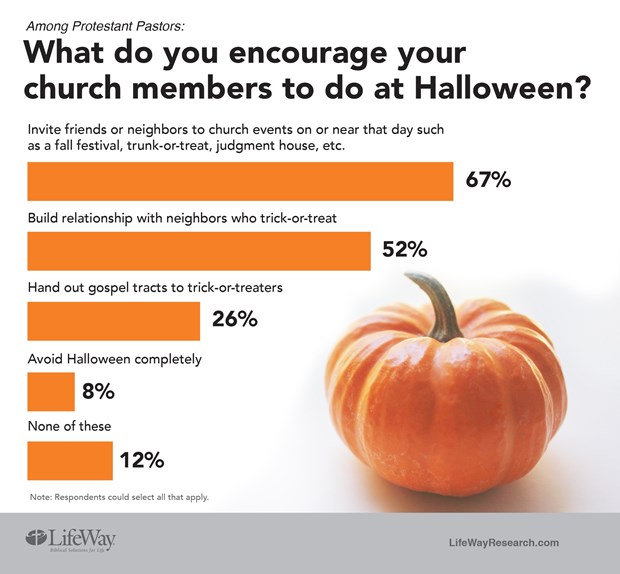 Last year, LifeWay Research asked: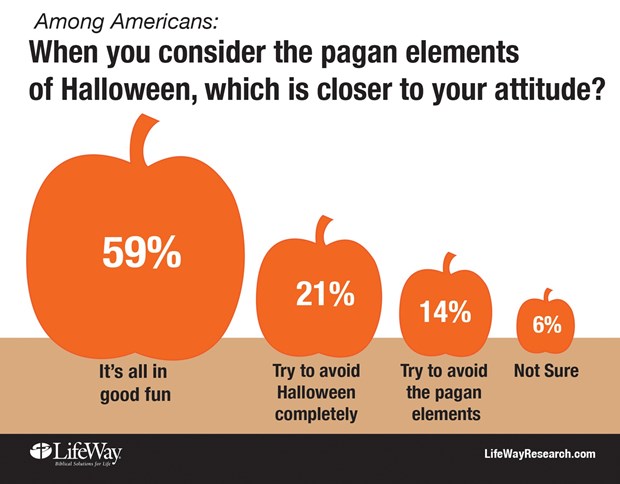 The Exchange is a part of CT's Blog Forum. Support the work of CT. Subscribe and get one year free.
The views of the blogger do not necessarily reflect those of Christianity Today.