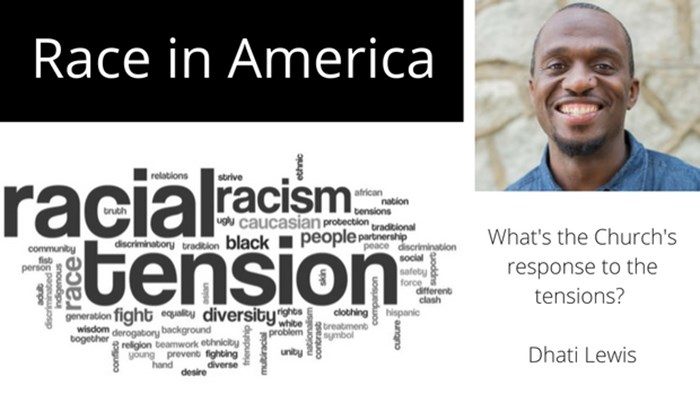 The context of most of our cities today is increasingly urban. We live in dense and diverse neighborhoods which embody the beauty and complexity of multiethnic people coming from multicultural backgrounds living in multi-socioeconomic situations.
Even if you live in the suburbs, you have most likely experienced the effects of urbanization and globalization. If you live in these contexts, then you know what it's like to have neighbors who don't look like you, talk like you, or act like you.
And if we are going to be effective as gospel witnesses in these contexts, we must move from an ethnic missiology to a neighbor missiology.
I want to share with you some principles Jesus gives us in Matthew 7:12-14 that will help give us a framework for reaching our neighbors. This passage is famously known as the Golden Rule and, within it, we find three basic principles for how to love our neighbors and R.E.P. Christ well.
First, we must reflect personally.
Second, we must empathize corporately.
And finally, we must put on the perspective of Christ.
So whatever you wish that others would do to you, do also to them, for this is the Law and the Prophets. Enter by the narrow gate. For the gate is wide and the way is easy that leads to destruction, and those who enter by it are many. For the gate is narrow and the way is hard that leads to life, and those who find it are few. (Matthew 7:12-14, ESV)
Inherent in the essence of how Jesus is calling us to treat others is a call to have an intimate understanding of how we want to be treated personally before we can properly administer judgment toward others.
All of us have a problem with objectivity when it comes to justice. This is a universal problem because we are all biased beings and our viewpoints are impacted by our heart, our history, and our heritage.
When I hear a story, my heart feels a certain hunch and jumps to a conclusion before I even know the facts. I am also limited by my history—the events in my past that helped shape who I am today. I could share story after story of key events in my life that, for better or for worse, have shaped my perspective and views on justice.
The last major bias is our heritage. Our worldviews, whether we like it or not, are influenced by our culture. You were brought up in a culture, and that culture taught you responses and categories and all sorts of "norms" for dealing with issues.
Everyone has heart emotions and a history and a cultural heritage, which means that no one is coming into any situation with pure objectivity. But Jesus is calling us to take a step back and reflect personally so that we understand how our own hearts, history, and heritage impact our views.
Throughout scripture we see commands for the Christian to do justice by acting justly (Micah 6:8, Hosea 12:6, Proverbs 24:24-25, Isaiah 1:17), all the while recognizing that there is only one true and ultimate judge (Ecclesiastes 3:17, Hebrews 10:30, Romans 12:19, Deuteronomy 32:35).
While our views of justice are inherently biased, God has placed us as His ambassadors both to seek justice and to act justly. But how do we manifest this? The idea of empathizing corporately is important because we recognize that at the end of the day, we can only come together corporately through reconciliation.
Many times, we end up pitting justice and reconciliation against each other. But the Christian is to embrace both. We are to seek justice by acting justly while pursuing reconciliation.
Justice without reconciliation is possible. But do you know what it is called? Hell. God is the ultimate Judge and he will administer justice. But without reconciliation, justice is hell. And this is why Jesus tells us that He has reconciled the world to Himself and has given us the ministry of reconciliation.
Justice is not enough. Justice does not extend far enough. We serve a God who desires to reconcile a people to Himself who have not acted justly. So when we, as a diverse Body of Christ, seek to deal corporately with these issues, we must be committed to empathizing corporately. We must be willing to put ourselves into the shoes of another so we can begin to pursue reconciliation with each other as we act justly together.
The complexity in these issues is that there isn't one right answer. There is not one right gospel perspective. This is why Jesus reminds us to put on the perspective of Christ. He says this:
Enter by the narrow gate. For the gate is wide and the way is easy that leads to destruction, and those who enter by it are many. For the gate is narrow and the way is hard that leads to life, and those who find it are few. (Matthew 7:13-14)
The narrow gate isn't simply a way of life. The gate is Jesus. And He is calling us to put on His mind, His perspective.
But, on our own, how can we put on the mind of Christ if we are so shaped by our hearts, history, and heritage? This is where the beauty of the church comes in. We have the advantage as a diverse church to deal with racial issues in a pure and authentic way because we don't find our identity in our race and our culture.
We find our identity in Christ. We share a common identity that takes precedence over ethnicity and status and heritage. At the same time, we don't leave our ethnicity and culture and heritage on the shelf. We bring it with us as we engage with one another. We aren't aiming for color-blindness.
The gospel doesn't eliminate our perspectives. But it's the gospel in the context of community that allows us to talk freely and clearly about our perspectives. As we come together, with all of our hearts, histories, and heritage, we are able to better experience the manifold wisdom of Christ.
Putting on the mind of Christ doesn't end with merely changing our thoughts. There is a gate, but there is also a road. It's not enough to say we are Christians—we must follow His way. It's not enough for me to all of a sudden just feel at peace with policeman. That's not the goal for the Christian.
In order to act justly and pursue reconciliation, I have to build relationships with policemen. We have to move toward whoever the 'other' is. The goal in these relationships is not to be right, or even to be heard. Our goal is to be reconciled to God and to one another.
Therefore, if anyone is in Christ, he is a new creation. The old has passed away; behold, the new has come. All this is from God, who through Christ reconciled us to himself and gave us the ministry of reconciliation; that is, in Christ God was reconciling the world to himself, not counting their trespasses against them, and entrusting to us the message of reconciliation. Therefore, we are ambassadors for Christ, God making his appeal through us. We implore you on behalf of Christ, be reconciled to God. For our sake he made him to be sin who knew no sin, so that in him we might become the righteousness of God. (2 Corinthians 5:17-21)