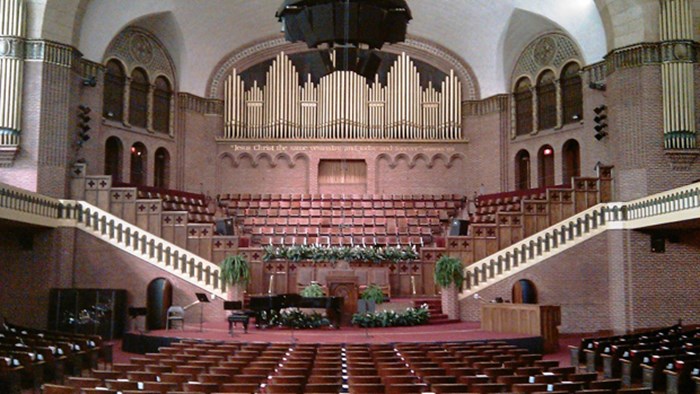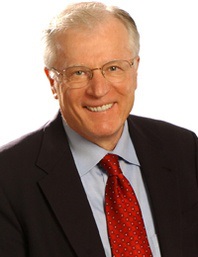 After 36 years as senior Pastor, Dr. Erwin Lutzer has transitioned to his new role as Pastor Emeritus of The Moody Church. As such he will continue with his media ministry and also encourage other pastors in their ministries.
Ed: What does it take to have a ministry of 30+ years in the same place?
Erwin: I view the pastor/church relationship as a marriage (except that in this instance divorce is allowable!) so as long as the pastor and the church are compatible, the "marriage" lasts. I do believe that my gifting and the expectations of the congregation of Moody Church were a good match, so it resulted in a long and fruitful relationship.
Even though I preached in Moody Church for about 36 years, I never ran out of material or ideas. When you're in the Word and looking for things that God might want to say to this generation, you can find them. Every Sunday morning I woke up excited to preach at Moody Church. I think that kind of focus is critical for a long term ministry.
What is really necessary is that the pastor have the support of the church leadership (in my case it was the elders). We experienced some trials and challenges as all churches do, but throughout my 36 years, the Elder Board was always solidly in my corner. If you don't have that support, it's very difficult to maintain a long ministry.
Ed: In today's day and age, we seem to see a lot of pastors, sometimes of large churches, struggling, falling, getting involved in public situations or immoral actions. How have you guarded your life and your conscience as the pastor of Moody Church these decades?
Erwin: Let me begin by giving thanks to God that I have never fallen into the sin of immorality. When I hear of another pastor who has fallen, I am grieved and realize that anyone of us could be next.
Most important: several years ago I told God—and I meant it—that I want Him to take me home to glory rather than commit adultery. Yes, rather than dishonor the name of the Lord and the privileges he has given me, I would rather die.
Thankfully, my wife Rebecca and I have a good, healthy, and continually growing relationship. I never was tempted to look elsewhere for fulfillment. Every marriage has its challenges, but we are solidly committed to each other "till death do us part."
Ed: You mentioned the faithful preaching God's Word as a preacher, but you've also been a leader of the church. People have seen you up close for a long time, they know your strengths and weaknesses. How do you just be who you are and build on your strengths and recognize your weaknesses? How have you done it over the years?
Erwin: I've never seen myself as a strong leader, so I decided early on that I would build a strong pastoral staff around me that would make up for my weaknesses. I would say that the success of Moody Church can be credited to the quality of my staff and the leadership of the elders.
Many of the great ideas that we implemented were not mine, but they came from the staff, elders or members of the congregation. I just got to be the chief promoter! By the grace of God I can say I left a healthy church behind, and I might add, without any debt!
Ed: As you look back, again in 30-plus years of faithful ministry, obviously a lot of good has happened, but are there things you regret, or wish you'd done differently?
Erwin: If I could redo my ministry I would spend much more time with the men of Moody Church. I have discipled men but not consistently and not with a program that takes into account a long-term kind of relationship.
If you have the men, you have their families. Of course we do have men's ministries at The Moody Church, and even more recently have a program for men who struggle with pornography. We call it the 5:8 Ministry, "Blessed are the pure in heart for they shall see God." (Matthew 5:8). Howard Hendricks used to say, "Show me your men and I will show you your church!"
Ed: What advice would you give to younger pastors just getting started out?
Erwin: I would tell them to guard their hearts. If they struggle with lust, envy, or pride, they should humble themselves and seek counsel. I would encourage them to gather a group of men around them who will be their prayer warriors. I did this early on and was so grateful for this prayer support.
I would tell them that they should accept the fact that they will not please everyone. And I would say, "Stay with what you are gifted for and let others take care of the areas of your weaknesses!" I consistently said no to opportunities to lead this or that because my gifts are preaching, teaching and writing. And if they envy those who have wider ministries, I would remind them of the words of Francis Schaeffer, "There are no such things as big places and little places. There are only faithful people and unfaithful people."
Don't look around for a bigger ministry. Be faithful where God has planted you and He will take care of the rest.
Ed: Tell us about your new book about conscience.
Erwin: My new book is entitled The Power of a Clear Conscience. I discovered that there are people in our congregations who cannot make progress because they have matters on their conscience that have never been resolved.
For example, a man (or woman) might have had an affair that their mate does not know about. There are wives who have not told their husbands about an abortion they had; and there are many who have cheated on their taxes or whatever. To have God's forgiveness is easy enough, but how do you go about making things right with others?
The goal of this book is that all of us might be able to say with the Apostle Paul, "I have a conscience free of offense before God and before man." So I speak about the completeness of God's forgiveness, but also answer questions such as, When and how should we confess to others? Is restitution necessary? How do we go about receiving God's forgiveness in such a full way that there's no condemnation—not just legally, but even upon our consciences?
Ed: Let's put these two things together. We've talked about your longevity in ministry, how you've guarded your life. Let's say that a pastor or a church leader is reading this and he or she doesn't have a clear conscience. What advice and counsel would you give to him or her?
Erwin: If a pastor doesn't have a clear conscience, he needs to deal with whatever troubles him. You can't stand and preach with deep conviction of soul as long as there is something in the back of your mind that nags you, something that you have decided to just stuff into your soul. It's something like a basketball in the middle of an ocean. You push it down in one place and you think it's gone, but it keeps popping up.
Paul appealed to his clear conscience that gave him the conviction as a preacher of the gospel. This is true not just for pastors but for everyone: If our consciences are not cleansed, it is hard for us to recommend Jesus to others. I wrote this book with the prayer that many people will be set free and not let their past sin be the last word.
The Exchange is a part of CT's Blog Forum. Support the work of CT. Subscribe and get one year free.
The views of the blogger do not necessarily reflect those of Christianity Today.