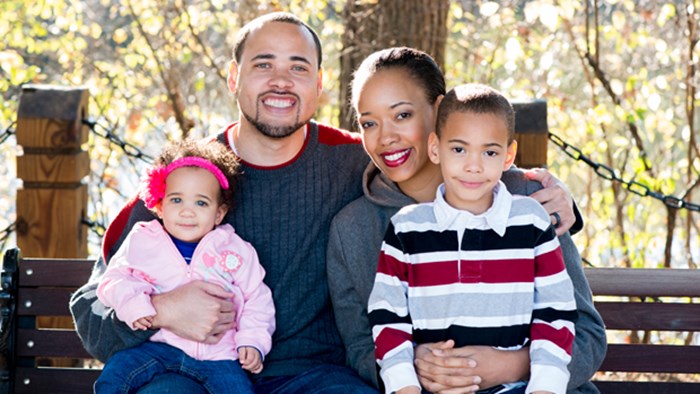 Ed: John, tell me a little bit about yourself, your previous work experience and your family life, your background.
John: I've been married to my wife, Sheridan, for seven years and we have two children, 6 and 18 months. My background is very interesting. I tell people I'm a recovering lawyer. I practiced law for about a decade before having an inclination to enter ministry full time. As a lawyer, I practiced criminal and civil law. I worked for some mid to large-size firms. Since then, I've worked at a church as a Director of Operations, and now I'm here at the Billy Graham Center.
Ed: What was it about this position that you found most interesting?
John: In this season of my life, I want to be very intentional about using the spiritual gifts that I do have. My top three spiritual gifts are teaching, leadership, and administration, so this particular position was a great combination of those three gifts in terms of running the day-to-day operations of the Center, and then also getting some opportunities to teach and lecture here in our Master's program.
Ed: What are three to four things that you want to accomplish here at the Center over the next few years?
John: First of all, I want to honor the legacy of the Center. It's been around since 1980. We know that Billy Graham's name is attached to the Center, which is really important for a lot of people. If we were to rewrite the Hebrews 11 'Faith Hall of Fame,' it probably would have Billy Graham's name in there! In terms of being here at the Center, we want to honor his legacy of gospel-centered ministry and evangelism.
In addition, we are here on the campus of Wheaton College. Wheaton has been around for over 150 years, providing people with whole-person education through the liberal arts and nurturing global citizens.
The other thing I want to do is to raise or strengthen the awareness of the Billy Graham Center.
We do a lot of things here at the Center, including publishing the Evangelical Missions Quarterly that's been around for 50 years, equipping missiologists with articles that will help them in their missions work. We also have the Institute for Prison Ministries, which has been helping thousands of prisoners with training, and those who go into prisons with training, to help equip prisoners with missions and evangelism tools.
We have a lot of things that we've done in the past, and there are also initiatives that we're going to do in the future that will help to move the mission of Christ forward in the area of missions and evangelism.
Ed: Where do you think that the Evangelical Church is at with its evangelism today?
John: 'Evangelism,' and even the term 'evangelical,' tends to be a word that people avoid, because evangelical has become a cultural word. However, in the original Greek language, it literally just means 'proclaiming the gospel.'
Being able to recapture this original meaning will help us as a Christian community realize that gospel proclamation is the center of Christ's mission. If we're not doing it, then we're missing the mark. Being able to recapture that will help churches and church leaders recapture the mission in Matthew 28 to go and make disciples.
Ed: What steps do we need to take here at the Center or more broadly to help churches and Christians to move towards better gospel witness?
John: It starts with training and equipping people in how evangelism works. A lot of people shy away from evangelism because they don't know how to approach evangelism—especially in our culture, which is becoming increasingly antagonistic to the gospel. Being able to train people and demonstrate to them that evangelism is not really hard to do is where we start.
Ed: What several things have you found helpful in your own gospel witness?
John: Early in my Christian experience, I had the tendency to assume that people have already heard the gospel. Part of that was because I came from a churched background, so thinking that people had already heard the gospel was my way of excusing the fact that I wasn't proclaiming the gospel.
For me, it was about learning that I couldn't necessarily assume that, and knowing that there are some people who really need to hear the gospel. The number of unreached and unchurched people is still a very high number. You never know who you're going to encounter in your daily life who may need to hear that gospel message.
I also had to put away my fear of proclaiming the gospel. I couldn't let that fear overcome the potential fear of somebody not being able to come to Christ, so I had to make sure I struck that balance. I needed to be more fearful that someone would not hear the message of Christ and be brought into the Kingdom of God than of telling them about Jesus.
Ed: What advice would you give to someone who wants to engage in faith conversations more intentionally?
John: It starts with being able to create space for those big conversations. For me, the thing that has worked the best is that it starts at one place, and that's at table. Throughout the Gospels, you see Jesus gathering around the tables. Not because He's a glutton, although He was called a glutton, but it's because there's something about the table that's really disarming, and allows for conversations to take place.
I like to say that I'd much rather gather around a table than a gospel tract. I feel like a fork is more powerful in my hand than a gospel tract. I would implore people to invite someone over for lunch or dinner. You never know where that conversation can go, because there's something disarming about gathering around some food.
The Exchange is a part of CT's Blog Forum. Support the work of CT. Subscribe and get one year free.
The views of the blogger do not necessarily reflect those of Christianity Today.