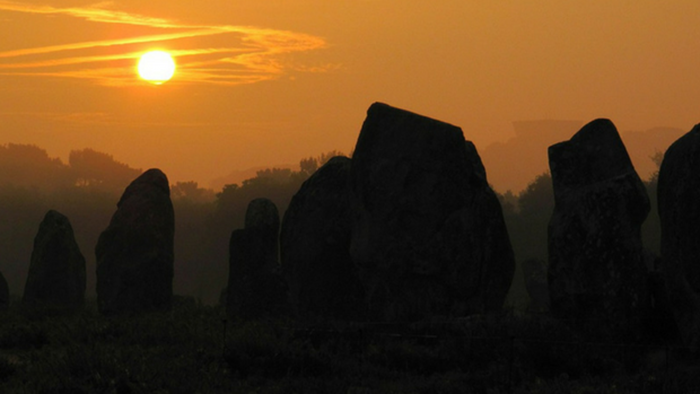 If we are honest, we must say that in many senses, we've lost our imagination, passion, and direction for evangelism. We need to put evangelism back into our imagination. To some, I may sound like a broken record (if you are old enough to remember records!). But I honestly believe there is nothing more worthy of pushing into and prodding the Church towards as making evangelism part of our daily lives. After all, it was the last command of Jesus before His ascension!
But why do I use the phrase "back into our imagination"? A quick definition from Merriam-Webster tells us that 'imagination' means "the act or power of forming a mental image of something not present to the senses or never before wholly perceived in reality."
Evangelism has fallen on hard times and this definition is apropos. When it comes to evangelism, our imagination has become dim and marred in many ways. Most of us know someone whose heart beats for telling people about Jesus, and when we are near them, we are reminded of how we are not them.
Truth be told, people are more likely to make fun of evangelistic methods than actually engage in evangelistic practices. Churches love discipleship and they love social justice, but if the Church is going to fulfill its mission of showing and sharing the love of Jesus in our world today, both of these need to link arms with evangelism. We have to tell people about Jesus.
Last year, I wrote an article for the Washington Post, which they titled "Call yourself a Christian? Start talking about Jesus Christ." In that article, I reminded Christians that Jesus' last words should be our first priority. The idea here is simple: Christianity is a missionary faith. As a missionary faith, our role in part is to share the good news of Jesus Christ. We have to get that back in the center of our imagination.
(Interestingly, I also wrote a piece for CNN a few weeks back about why we invite people to church. It was viewed over 800,000 times—one of the most widely read article over Easter weekend. Why was that? Well, I think in part, because there is a longing in the human heart, some to tell and others to hear. In fact, research has shown that 78% of people who don't attend church would be willing to engage in a faith conversation if asked. The stats tell us that the good news may in fact be news that people are looking for.)
What we need to do is to reimagine evangelism. Things that worked in the past likely will not work today. The first person I witnessed to was my dad. Forty years ago, I was a brand new Christian. I went home and said, "Dad, are you saved?" He answered, "Saved from what?" And I said, "I don't know, but you need to be."
I've learned a little about sharing the gospel since then. We've got to continually ask ourselves, "What are new ways to share the gospel?" If we don't continually look at how we are sharing the gospel, then no matter how much we love Jesus, how we present the gospel may be irrelevant to a generation and culture that is quickly shifting.
We must reimagine evangelism by asking missional questions. Evangelism is telling people about Jesus. Mission includes understanding them before we tell them.
How are you understanding people before you tell them about Jesus? And then, how are you creatively seguing to the gospel message so they best hear and respond? Hold these questions close to you and I'll talk more in Part 2 of this series about what we are not reimagining in our evangelism.
Ed Stetzer holds the Billy Graham Distinguished Chair of Church, Mission, and Evangelism at Wheaton College, is Executive Director of the Billy Graham Center for Evangelism, and publishes church leadership resources through Mission Group.
The Exchange is a part of CT's Blog Forum. Support the work of CT. Subscribe and get one year free.
The views of the blogger do not necessarily reflect those of Christianity Today.