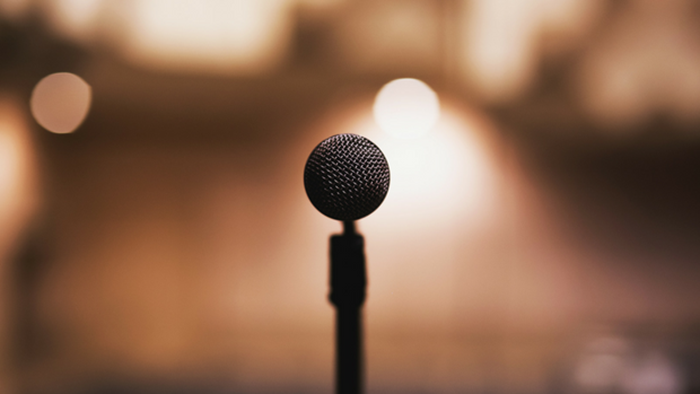 Increasing numbers of church and mission leaders are beginning to pay more attention to the orality movement that has emerged over the past 40 years. Some would say that the movement is one of the most significant breakthroughs that has taken place in the church/mission world over the last 500 years. Others have said that it's changing the face of missions around the world.
These are bold statements and may seem to be overstatements or exaggerations. However, those who have been involved with or observed the movement over any length of time usually agree that God is in fact doing remarkable things in this time of history through the movement.
An interesting phenomenon we often observe is the creativity and innovation that the Holy Spirit gives to those who are properly trained in orality-based methods and strategies. There is an increased recognition of the multiple applications of the concepts, principles, and practices of orality. The mission/purpose statement of the International Orality Network is "Influencing the Body of Christ to make disciples of all oral learners."
In other words, the ultimate objective in the Great Commission is communicating the gospel to everyone, everywhere, and making disciples among all people groups. That is introducing people to a vital relationship with the Living God and nurturing them to become reproducing followers of Jesus. An important consideration is doing so in ways that are biblical, international, cross-cultural, and reproducible.
On our learning journey in the orality movement, we are discovering many aspects and applications of orality methods and strategies. A very significant feature is simplicity and reproducibility. Actually, orality-based methods are the most effective ways and means that people have learned, communicated, and processed information from the beginning of time. However, in some ways, they have been neglected for the past few hundred years.
While communicating the gospel and making disciples is the heart and core of the movement, consider some of the other ways that orality is being used today. One example is the newly formed Orality in Business Network, connecting with the Business as Mission movement, as well as with many other alliances, networks, and associations. Many are discovering that orality training can be applied to areas such as small business coaching, organizational development, improving corporate culture, and team building. Other applications can include communication skills, sales, and marketing, etc.
There are those who are using orality methods and storytelling with family devotions and finding them more effective than the more traditional print-based methods. A university professor who attended an orality training workshop began using some of the techniques in his classes and said the students responded much better than they had to his lecture model of instruction.
In relation to reaching people in cross-cultural and multiethnic contexts, orality methods are vital. It's not just for foreign mission work, but recognizing that we live in a mission field. In places like Houston, Los Angeles, New York, Chicago, Atlanta, and other major U.S. cities, it's critical that churches and ministries be aware of honor and shame dynamics, worldview, learning and communication preferences, and many other issues in the orality domain.
Mission agencies and ministries, as well as local churches, can benefit greatly by considering how they can oralize and contextualize their programs to make their messages and methods more reproducible. A major international relief organization is in the process of oralizing their agricultural, nutrition, and cooking programs. Another ministry is adapting and modifying their financial management and stewardship training to be more oral learner friendly and they are seeing great results.
Throughout history, there have been overwhelming lessons and impact stories of how orality has been used to change lives and change cultures. Community transformation and even the transformation of nations can be attributed to orality concepts of communicating to bring about behavior change. Furthermore, the global community of learning and practice of orality continues to grow and expand.
Orality training is having an impact within churches in the United States as well. A church in Texas hosted a one-day workshop with 30 senior adults. Most of them had known each other and attended church together for many years. Because the training is highly participatory and engaging, it provides a platform to share at a heart level.
By the middle of the afternoon, the entire group was in tears as they shared their own stories of the storms of life (difficulties, problems, and crisis) they had experienced, and how the Lord had answered prayer and intervened in times of trouble. For the first time they were sharing their experiences of being born again as a result of learning the story of Nicodemus from John 3. The stories set the stage to share at a heart level they had never done before, and they realized how little they knew about each other.
When considering the Lord's mandate to communicate the gospel to every person, to the ends of the earth and make disciples of all nations (people groups), orality methods and strategies must be part of the overall efforts. Modern Western text-based methods alone will not get the job done. Jesus didn't say to make disciples of all literate people groups, but all people groups. We must use all ways and means available in sharing the gospel and making disciples.
Today we have both the tools of the age, and the tools of the ages. Some examples of the tools of the age are transportation, radio, television, the internet, cell phones, and other kinds of recording technology. However, we must not neglect the tools of the ages, such as prayer and fasting and personally sharing and imparting life. Of course, orality is a timeless tool of the ages. God Himself is the originator of orality as He spoke the world into existence.
After hosting multiple orality training workshops and using orality on mission trips in Asia, Africa, and Central America, a church in the Midwest is now using these methods in their outreach to immigrant communities, nursing homes, with international students and others. They have even created an Orality Sunday School class, which has been very popular in the church.
Ministries in Houston are finding orality methods effective for reaching refugee populations, street gangs, prison inmates, the homeless, and others. Once people have experienced orality, the Holy Spirit often inspires creative and innovative strategies beyond the content of the training.
Not only are orality methods effective in the bush in West Africa, they are also powerful tools in the board rooms of corporate America. Orality in business is a very significant strategy in terms of taking the gospel to every segment of society, the business world being a big part of that. One businessman is finding orality and storytelling methods useful in team building, small business coaching, and improving corporate culture.
There seems to be an emerging orality industry, much beyond the conventional thinking of it being used in the traditional missions and church world. The newly formed Orality in Business Network is providing some additional avenues for expanding the movement.
Whatever the applications of orality practices, the end result must be the communication of the gospel and making disciples in all contexts.
The Exchange is a part of CT's Blog Forum. Support the work of CT. Subscribe and get one year free.
The views of the blogger do not necessarily reflect those of Christianity Today.