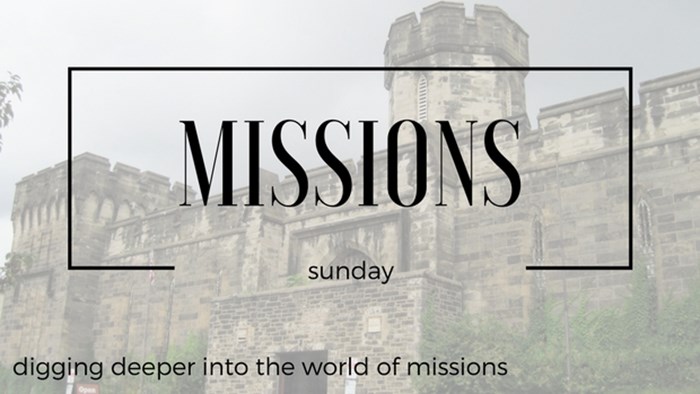 Do teams work? What does it take to develop and maintain a healthy team? Is it worth the effort? Does a healthy team really produce better results than a dysfunctional team?
Teamwork has been a popular concept in missions theory and practice for decades, but there is a persistent sense among missionaries that teams may be more work than they are worth. Working alongside others, especially those of different cultures, is no easy task. It takes time, effort, and energy to work in a team, and it doesn't always produce the fruit we look for.
We've all heard this comment: our younger generation values teamwork, but the older generation doesn't get it. Twenty-five years ago, as a member of the new generation of missionaries, I nodded my head in agreement. I thought, Yes, we value teamwork and the older generation doesn't get it. Today, I am a member of the "older" generation. When I hear the familiar refrain, I'm tempted to respond, "Yes, the younger generation values teamwork, and we don't get it."
Why is that? Is it because veteran missionaries have learned from experience that the ideal of teamwork is unrealistic? Personally, I have experienced enough frustration and disappointment in working with others that I have justifiable cause to question an idealistic view of teamwork in missions. And yet I always come back to the principle I have believed since I started my missionary journey: We can do it better than I can. I believe we have more to gain by working together that we have to lose.
In this article, I share my own missionary journey of working with others in teams. It is a journey characterized by both joy and frustration. This prompted a search for a deeper understanding of how teams work and how mission organizations can support them. Finally, I offer a few key principles for creating and supporting healthy and effective teams in mission.
Disappointments with the Team
I first tasted the wonder of teams during my initial cross-cultural ministry experience. I spent the summer of 1988 in Eastern Europe with a team of fellow university students. The exhilarating experience of serving refugees alongside a diverse group of brothers and sisters in Christ forged in me a deep appreciation for teamwork. I wanted to become a church planter, but I knew I didn't have all the gifts for the job.
When I heard that it was possible to plant a church as a member of a team, I was thrilled. I even joined a mission named TEAM. When my wife and I arrived as long-term missionaries in Japan in 1995, we had no intention of going it alone. In fact, we already knew who our teammates were going to be.
Then, a few months before we began our service in Japan, our prospective teammates resigned from our mission and left Japan. After we arrived in Japan, we learned that working in teams wasn't a universal ideal among church-planting missionaries. In fact, there were some strident voices against it.
One argument against church-planting teams in Japan was pragmatic. A typical church in Japan is twenty-five to thirty people—the size of some church-planting teams in the United States. New church plants were usually launched with a small handful—five or fewer people. The Sunday worship service often consisted of the missionary family and one or two Japanese believers or seekers. If we put together a missionary team of four to seven foreigners, then it would be a distinctly un-Japanese church and any guest would feel out of place from the moment they walked in the door.
It could be that a commitment to a certain methodology of church planting—namely, to start the church by launching a worship service—was the culprit that precluded many missionaries from trying to work in teams. But methodology aside, a more compelling argument against church-planting teams was the experience of teams that failed through interpersonal conflict and disunity.
From our first encounter with other missionaries in Japan, we heard poignant stories of teams that had tried and failed. Several team efforts bore little fruit but pain, division, and frustration. We heard that it was best not to put too much hope in teams.
It's often said that most missionaries who leave the field do so because of difficulty getting along with other missionaries. Although I have never found research that fully confirms this conclusion, most of us who have served in missionary contexts personally know the pain of conflict with other missionaries. It is not fun, it has derailed many teams, and it is a potent argument against teamwork in missions.
Restoring the Team
Nevertheless, I believe teams are worth the effort. We have certainly had many opportunities to learn from the successes and failures of the past. The topic has been visited often in the pages of EMQ since 1971, when Waldron Scott wrote about the advantages and disadvantages of teams (Scott 1971). Although most have focused on the positives of teamwork, a few have observed the dark side of teams (Zehner 2005; Ellis 2005). In 2015, Richard Lewis presented an informative case study of a missionary team that is producing fruit (Lewis 2015, 414-422). Many of us would love to work in such a team.
My wife and I successfully developed a healthy and effective multicultural team in Okayama. Our team started a church in a place where none had ever existed. Eight years after we finished our ministry there, some of our Japanese teammates continue to lead the church. This fellowship on the northeast side of the city continues to bring Jesus to the community and make disciples in one of the most spiritually-resistant cultures of the world. And other teammates are involved in cross-cultural ministry around the world.
While I worked in Okayama, I began looking for principles and practices that would help church-planting teams to thrive in cross-cultural ministry. In my research, I asked questions like the ones at the beginning of this article: Do teams work? Are they worth the effort? What does it take to develop and maintain a healthy team?
I found examples of teams that bore fruit and examined them to learn what we can apply from successful models to inform new church-planting teams. I found examples of teams that did not work so well, and learned some things about what to avoid.
I became familiar with the research on teams in the business sector, in non-profit organizations, and in the North American Church. I learned that there are very few resources on multicultural teams or on teams engaged in cross-cultural ministry. One excellent book is Leading Multicultural Teams (Hibbert and Hibbert 2014).
The conclusion of my research is this: teams can work, when done well. When they work, they are worth the effort. The corollary is this: teams produce great pain and frustration when not done well. So it is worth the effort to do it well.
So how can we do teams well? Leaders and mission organizations need to attend to three critical factors in the support of our teams:
Be a real team.
Be a healthy team.
Answer six key questions.
Read Teams in Mission: Are They Worth It?, Part Two (Be a Real Team; Be a Healthy Team; Answer Six Key Questions), next Sunday on The Exchange.
References
Ellis, Jordan. 2005. "Let's Get Real About Missionary Team Chemistry." Evangelical Missions Quarterly 41(4): 440–445.
Hibbert, Evelyn and Richard. 2014. Leading Multicultural Teams. Pasadena, Calif.: William Carey Library.
Lewis, Richard. 2015. "How Teams Work: A Case Study in Senegal, West Africa." Evangelical Missions Quarterly 51(4): 353–464.
Scott, Waldron. 1971. "Teams and Teamwork." Evangelical Missions Quarterly 8(1): 1–8.
Zehner, Damaris. 2005. "Building Teams, Building Walls." Evangelical Missions Quarterly 41(3): 362–369.
EMQ, Vol. 53, No. 2. Copyright © 2017 Billy Graham Center. All rights reserved.
The Exchange is a part of CT's Blog Forum. Support the work of CT. Subscribe and get one year free.
The views of the blogger do not necessarily reflect those of Christianity Today.