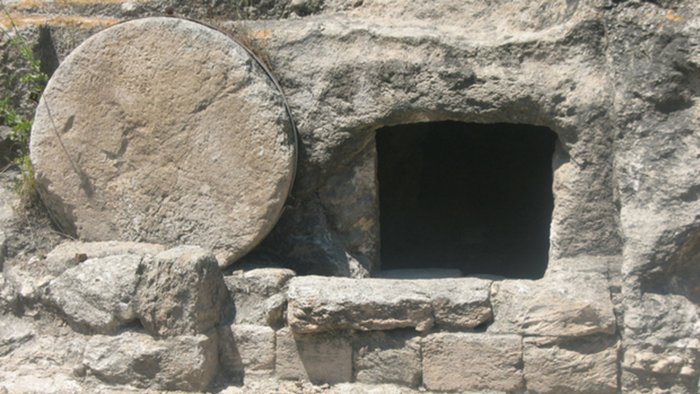 It's Easter season, and perhaps you've already begun inviting your neighbors to attend church with you on April 16.
I've asked Moody Church to join me in being "faithful for four," to find four people to pray for an invite to Easter services. Actually, I've called all the pastoral staff of Moody church, asking them to call their leaders, who then call other leaders, who then call everyone.
Most churches are designing their services (or, in my view, should be) with the idea that you will bring your non-Christian or unchurched neighbors and friends with you on Easter weekend. It's a great opportunity to reach out, and in fact, many might be very open to that invitation.
In fact, research has shown that 78% of people who don't attend church would be willing to engage in a faith conversation if asked. The stats tell us that the good news may in fact be news that people are looking for.
Today, I published an article at CNN explaining why we Christians are inviting people to Easter service. In it, I explain:
After his resurrection, but before his ascension (when Christians believe he returned to heaven), Jesus said some last earthly words which describe why his followers are inviting you to Easter services. They are actually called commissions: "Go and make disciples of all nations" (Matthew 28:19), "You will be my witnesses" (Acts 1:8), and "As the father as sent me, I am sending you" (John 20:21).
It's worth noting that these are the last earthly words of Jesus before his ascension. That gives them an even greater weight to many who believe that Jesus' last words should be our first priority.
In my article, I talk a lot about our mandate to share Jesus (i.e. 'proselytize'). I wrote:
Some people may think 'proselytize' is a dirty word, but that depends on how you define it. The reality is, we all 'proselytize' (convert to another belief or opinion) about something: a sports team, a way of seeing gender or age or social status, certain foods, political affiliations, etc. We proselytize because we deeply believe that what we are sharing is important enough to spend our energy on. For Christians, they share because they truly believe that the founder of the faith told them to, and that his message changes everything.
Our mandate from Christ is clear: "…go and make disciple of all nations" (Matthew 28:19). But let me be blunt and talk to you as a friend would: if you are inviting people to Easter church services simply because you think you should, you are missing the point. Sure, the Christian faith is a missionary faith. During his earthly ministry, Jesus told His disciples, "The harvest is plentiful, but the laborers are few; therefore pray earnestly to the Lord of the harvest to send out laborers into the harvest" (Matthew 9:37-38). After His resurrection, Jesus tasked His followers with sharing the good news of the gospel: "…and you will be my witnesses in Jerusalem and in all Judea and Samaria, and to the ends of the earth…" (Acts 1:8).
But we don't simply talk about Jesus, or invite people to church, because we are commanded to. We do it because we have experienced the transformative power of the love of Christ. As followers of Jesus, it is our mission in life to say, "Look, there! It's a sign of God, who loves you." The mandate we have been given is one grounded in compassion and care, and one which models Jesus, who washed dirty feet and cried with those who were in despair and told story after story of reaching out to the broken, wounded, and lonely.
Easter is a time, I believe, for Christians to recapture a passion to show and share the love of Jesus with all those around us. Simultaneously, I believe Easter is a time for those who don't profess to follow Christ to ask, "Where does my hope lie? If I were to bank my life on something, what would it be?" And, let me reiterate, those around us want to hear about how faith changes everything.
According to a Billy Graham Center for Evangelism & LifeWay Research project, among people who don't go to church, 79% don't mind their friends talking about their faith and 73% disagree that their friends talk about their faith too much.
That's the good news.
Here's the bad news.
According to the same research, 71% of unchurched people say "no" or "not sure" to the question, "Has a Christian ever shared with you one-on-one how a person becomes a Christian?"
We must do better, and now is a good time to start. Inviting your unchurched friends and neighbors has many benefits. First, some of us may fumble with our words as we try to tell others about the cross and the reality of sin. Church services at Easter are often well planned and offer the message of the cross and the Resurrection in meaningful and engaging ways.
Second, inviting people into your church offers them a sense of community and a powerful reminder of a collective group of people who have been transformed by grace.
Third, by attending a service together with your non-Christian neighbor or friend, you will have content to process together after the service ends. It can lead to deep and meaningful discipleship down the road.
So if you haven't yet invited someone to Easter service with you, I invite you to do so. You never know, they may say yes and their life may be changed forever.
Ed Stetzer holds the Billy Graham Distinguished Chair of Church, Mission, and Evangelism at Wheaton College, is Executive Director of the Billy Graham Center for Evangelism, and publishes church leadership resources through Mission Group.
The Exchange is a part of CT's Blog Forum. Support the work of CT. Subscribe and get one year free.
The views of the blogger do not necessarily reflect those of Christianity Today.