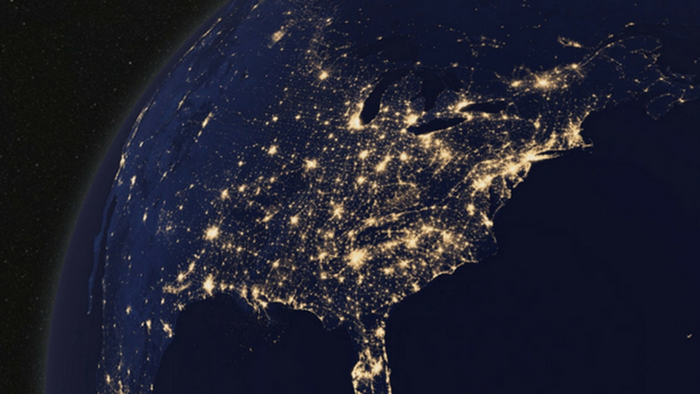 "Already but not yet" (ABNY) is a phrase which arises out of a system of Christian thought called kingdom theology. It captures the notion that God's kingdom was inaugurated in Jesus' death and resurrection and that this kingdom is already here on earth, but not yet in its fullness.
Likewise, in North America, we're experiencing social realities that are ABNY. These sociological phenomena are at the cusp of fully breaking through. Now, even in their early stages, they're already changing the conditions in which we think and do North American missiology. But when they're in full bloom, missions in North America will never be the same.
If the North American Church of today can thoughtfully take into consideration these three social realities, we might not only catch up to how fast culture is changing, but we'll also play a role in leading some of the change.
ABNY SOCIAL REALITY #1: Demographic Shifts in the U.S.
Much has been said about the 2010 U.S. Census and how demographers forecast that in the next few decades the U.S. will no longer have a majority race.
Basically, the U.S. is becoming like the city of 40 or 50 years ago where Whites were leaving and minorities were moving in.
In his book, Diversity Explosion: How New Racial Demographics Are Remaking America, sociologist and senior fellow at the Brookings Institute, William Frey, points out that Whites are aging and having fewer children. This, alongside the growth of Latino, Asian, and multiracial groups, will mean that in less than 30 years, Whites will comprise less than half of the U.S. population.
Besides racial composition, Frey points out that migration is something else to consider. Blacks are leaving cities for the suburbs and Latinos and Asians are flowing into the New Sun Belt states and the Heartland regions—areas with a large Evangelical presence.
Current church-planting trends among the largest Evangelical denomination verifies this shift. The North American Mission Board reported that 54.5% of the Southern Baptist churches planted in 2015 were non-White majority churches.
The Assembly of God USA reported in their latest statistical report that in 2001 Whites comprised 70.6% of their membership. In 2016, that percentage decreased to 57.7%. If you look at the raw numbers, in the last fifteen years, Whites have stayed at around 1.8 million while all other racial categories have increased, in some cases almost by double.
If the Church in North America pays attention now to this future reality, we can prepare for a better multiethnic experience at the level of Christian institutions, national and local leadership, and the development of theology and missiology coming out of North America.
God hasn't just sent the nations to be reached by the Church in North America. God also sent the nations to enrich the Church in North America.
ABNY SOCIAL REALITY #2: Post-Millennials Enter Adulthood
Yep, Millennials are officially old and Post-Millennials are the next big deal. Or at least they should be.
Who are Post-Millennials?
We don't quite know yet. One reason for this is because most of our marketing dollars have been spent on researching and studying Millennials! Researcher and multigenerational workplace scholar Dr. Candace Steele Flippin places the beginning of their birth cohort at around 1995. But some say the rule of thumb is that a Millennial can tell you where they were when September 11th happened, but a Post-Millennial can only tell you what grade they were in when they learned about it.
This means the oldest of them grew up during the most recent recession and are now in college. They only know ethnic diversity and a world connected by smart devices. (Remember, Millennials were introduced to flip-phones, not smart ones.)
Like their grandparents, the Baby Boomers, Post-Millennials were raised coming out of a recession. So they might inherit the same work ethic. But they're also children of Gen-X, which is perhaps the first true post-modern and post-industrial generation. Something tells me that labels like "post-whatever" probably won't even mean much to them. And Liberal/Conservative won't define them and social justice will be a given for them. And they'll want both the intellectual and the visceral arguments in a debate. And the only time they'll talk about diversity is when it's not present.
Post-Millennials are already here, but we don't know yet their potential. But one thing I'm certain of is that they'll naturally live and breathe everything that Millennials had envisioned and fought for.
This is the generation that Millennials mentor.
This is the youth group that your youth pastor leads.
ABNY SOCIAL REALITY #3: Secularism and Religious Pluralism
Religious diversity is on the rise in North America. This is a fact that's not going away. I suspect that while most Christians know this, they really don't know how to accept it as positive news.
Even social scientists have had to adjust their thinking. Until not too long ago, it was accepted that an increasingly secular society, like the U.S. and Canada, would eventually lead to a decline in religion. But what sociologists like Peter Berger (who recently passed away and was not a stranger to Evangelicals) came to realize was that the data showed otherwise. An increasingly secular society actually creates room for religious plurality. And in the last few decades, we've seen an increase in religion rather than its projected decline. Even the rise of the Nones is a part of the free religious market that developed out of secularism.
But if there was ever a Golden Age of religion, it had to be the first century when the New Testament Church was birthed in the messiness of a religiously pluralistic society. When theology was born out of necessity for survival rather than academics and scholarly debate. When epistles were sent out to nourish fledgling churches with fresh apostolic insights about Messiah King Jesus who had already come and would come again.
Modern-day Evangelicals aren't equipped to feel comfortable in this space. We're not used to seeing devotees of other religions—or non-religions for that matter—that are just as loud and just as convinced as we are. But, historically, this is the space that Christianity as a movement has felt most comfortable and has shined the brightest.
The Church of Jesus has always been the most exclusive inclusive community on earth. We have an exclusive gospel, and history tells us that it has the power to include and transform others from different religions and non-religions into Jesus people.
The robustness of the gospel has shown itself over and over again. And the growth of religious plurality in North America may just mean that God is doing it once more.
I believe these three ABNY social realities are an indicator that God is on the cusp of doing something new in the next generation of North Americans. Decades from now when these three realities fully converge, I believe this future generation of the Church will not only respond appropriately, but they might even do better than our generation in ushering more of "your kingdom come, your will be done."
It's very exciting to think that it'll be in this place that future Christian leaders and thinkers will emerge and that they'll go on to plant churches and lead kingdom institutions both within the Church and outside of it.
But, until then, it's our generation's responsibility to take these realities seriously ourselves and fully consider them as a part of our everyday kingdom assignment which, in Christ, is already, but not yet complete.
Daniel Yang is the Director of the Send Institute at the Billy Graham Center at Wheaton College. You can follow him on Twitter and his personal blog.
The Exchange is a part of CT's Blog Forum. Support the work of CT. Subscribe and get one year free.
The views of the blogger do not necessarily reflect those of Christianity Today.