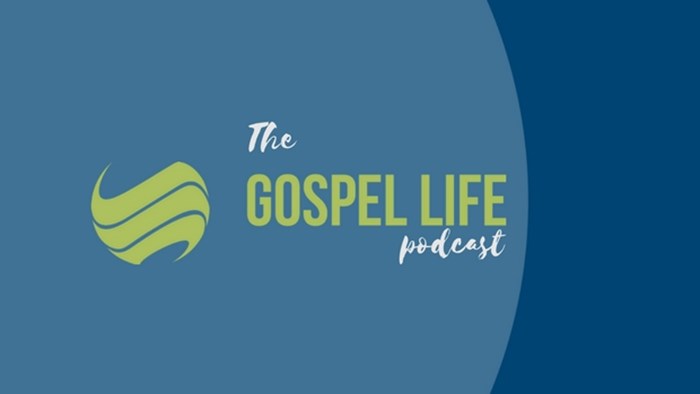 Jerry Root, Wheaton College Evangelism Professor and Director of the Evangelism Initiative at the Billy Graham Center, talks about prayer in evangelism. It opens doors to fruit that we may see today, tomorrow, or maybe even years from now. Are you praying for gospel opportunities? And how are you acting on those?
Kerilee Van Schooten, Church Evangelism Research and Ministries Coordinator at the Billy Graham Center, reminds us that our relationship with God can't just involve us and Him; instead, it needs to branch out. As we go and do things that God enjoys–seeing people come to know Him–our intimacy with Him can increase in ways we never thought possible. Evangelism, is, after all, an avenue to better know God.
Karen Swanson, Director of the Institute for Prison Ministries at the Billy Graham Center, shares a powerful story of why we always need to be prepared to share the gospel, at any point, in any place. First Peter 3:5 tells us to always be prepared to give an answer for why we have the hope that is in us. When the time comes, will you be ready?
Michael Hakmin Lee, Research Fellow at the Billy Graham Center, discusses the challenges for Christians seeking to share their faith in a more privatized culture, where talking about faith can seem anathema. Lee states, however, that research has shown there is still great interest in faith in general, and prayer in particular. So how do we begin faith conversations? Perhaps it begins with talking about prayer and going from there.
Christina Walker, Associate Director of Academic Programs at the Billy Graham Center, talks about what she recently learned from a cohort of pastors from Every Nation. One story in particular stuck out; it was about a man from China who was changed by an encounter which began with an umbrella. We never know what role we will play for the kingdom as we meet people on the street. Where are you opening your umbrella to invite someone in for a conversation?
John C. Richards, Jr., Managing Director at the Billy Graham Center, talks about 'evangelism companions.' What character companions do we carry with us as we carry the gospel? Truth? Mercy? Goodness? Love? Scripture teaches us that the way we act and live is critically important. This is true even more so as we engage others with the good news of the gospel.
Laurie Nichols, Director of Communications at the Billy Graham Center, shares about a recent gospel conversation and what she learned about the importance of being prepared. Without the armor of God's word in our hearts and minds, we likely don't have the full toolkit necessary for when the hard questions arise in a conversation. This week, prepare yourself for evangelism opportunities by immersing yourself in God's word.
Ed Stetzer, Executive Director of the Billy Graham Center, discusses the correlation between prayer and action. Research has shown that many people pray that they would see others come to faith, but fewer are actually mobilized to put their prayers into action in seeing lives changed for Christ. Will your actions match your prayers? Our prayer is that this week they will.
Ed Stetzer holds the Billy Graham Distinguished Chair of Church, Mission, and Evangelism at Wheaton College, is Executive Director of the Billy Graham Center, and publishes church leadership resources through Mission Group.
The Exchange is a part of CT's Blog Forum. Support the work of CT. Subscribe and get one year free.
The views of the blogger do not necessarily reflect those of Christianity Today.