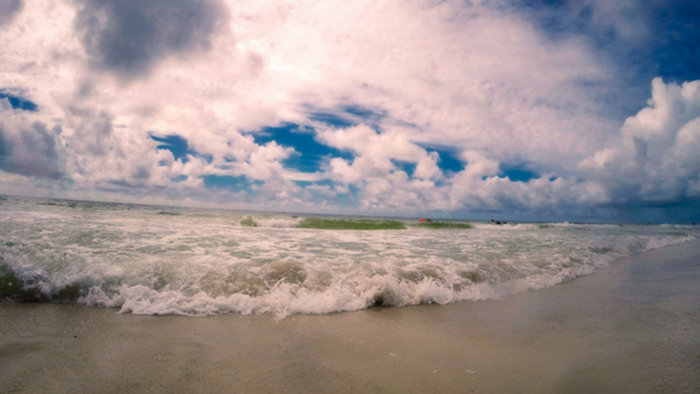 During Amplify 2017, I had the honor of giving Paul Cedar, Chairman and CEO of the Mission America Coalition, the lifetime recognition award for his commitment to evangelism. I am a big fan of Paul and thankful for his passion to see people reached with the gospel. Below I interviewed Paul and Kathy Branzell, who serves as National Coordinator of LOVE2020, an initiative of MAC. The two talk about LOVE2020 and its impact.
Ed: At Amplify 2017, the Mission America Coalition called upon leaders to mobilize Christ-followers to authentically love their neighbors. Why is love so important to the LOVE2020 evangelistic outreach?
Paul Cedar: Love is at the very heart of the LOVE2020 Movement. It is a clear call for followers of Jesus to love God with all of our hearts and our neighbors as ourselves. Jesus was not making a mere suggestion when He gave us that invitation. It was a command to His followers, including us.
Studies show that most Americans look at professing Christians as negative, judgmental, and condemning. In contrast, Jesus said that His followers should be known by their love. LOVE2020 is inviting believers to return to our spiritual roots of Christian discipleship—to allow the fruit of the Holy Spirit to flow through us to others.
Ed: How did the Lord drop this vision into your heart, and what are your hopes for how our communities and country could be impacted?
Paul: LOVE2020 has followed sequentially from several other national initiatives that have been facilitated by the Mission America Coalition over the years, including the Lighthouse Movement and the "Loving our Communities to Christ" initiative.
If just 10% of professing Jesus followers in the U.S. would begin to live the lifestyle of praying for others, caring for them by actively reaching out with the love of Jesus, and then humbly sharing the good news of Jesus with them, then communities, cities, and even our nation could be remarkably impacted.
Ed: LOVE2020 has a large vision to express God's love in Christ to every person, everywhere. What hopes are driving you?
Kathy Branzell: There are several factors that have ignited my hopes and prayers for every person in America to receive the love and message of our Lord Jesus Christ by the end of the year 2020.
First, I see unity building among ministries and between churches that I have not experienced in over two decades. There is a realization that our division is unbiblical and disobedient. We are all recognizing that we cannot reach every person and meet every need alone; we need one another and the supernatural power and provision that can only come from the Holy Spirit.
The second thing I see is the unleashing of Christ's love that is spreading across the nation as an everyday lifestyle. Jesus-followers are experiencing the love of Jesus and then expressing the love of Jesus in thousands, possibly millions of different ways in their neighborhoods, workplace, schools, gym, shops, clubs, and more.
Most importantly, I know that this is Jesus Christ's will for us and His kingdom—that no one should perish, and that we would love one another. I know if I ask in His will, then He will answer my prayers.
Ed: Explain how the affinity sphere strategy is designed to motivate and mobilize the Body of Christ.
Kathy: The affinity spheres are areas of cultural influence that intersect our daily lives. Each sphere recognizes a need, interest, or section of society where we can live out our prayer-care-share lifestyle. It engages and equips us to show and share the love of Jesus generationally, geographically, and in over 40 areas of cultural influence.
Ed: Give me an example of how being connected to an affinity sphere has helped developed leaders into more effective witnesses.
Kathy: Affinity sphere members have expressed several ways the connection and collaboration has helped them to better share the love and message of Jesus. First, the sharing of ideas and best practices has helped bridge gaps and connect new partners to work together. Affinity spheres strategize together to cover a geographic area or area of cultural influence for greater coverage and with stronger sustainability and discipleship. In addition, affinity sphere members pray, partner, and promote and participate in one another's projects, conferences, etc.
Ed: What's going on in our culture today that makes LOVE2020 an effective strategy to reach our world with the gospel?
Paul: There are several cultural factors both within the Church and in our society that makes LOVE2020 not only effective, but also greatly needed. First, most non-Christians in our culture have a very negative few of Christians. They see us as negative, critical, judgmental, and hypocrites. In contrast, Jesus said that His disciples should be known by their love.
Second, people in our culture are hungry to be loved with pure, unconditioned love. Many feel lonely and isolated from others. They need to be loved with the love and compassion of Jesus.
Third, there is a great need for Jesus-followers to take the initiative to love others. Jesus told us to do it, and we need to be doing it! We can love others enough to pray for them, and when we do, the Holy Spirit begins to open opportunities for us to authentically love them and to share the love of Jesus Christ with them. This is not a program; it is a lifestyle of love that every Jesus follower can enjoy.
Ed: What is the simplest way for a person to be involved in LOVE2020?
Kathy: Go to our website, LOVE2020.com, and explore all of the affinity sphere tools and resources. Click on "Join the Movement" or send me an email and tell us about your ministry or interests and which affinity sphere you would like to connect with as you commit to living a prayer-care-share lifestyle.
Ed Stetzer holds the Billy Graham Distinguished Chair of Church, Mission, and Evangelism at Wheaton College, is Executive Director of the Billy Graham Center, and publishes church leadership resources through Mission Group.
The Exchange is a part of CT's Blog Forum. Support the work of CT. Subscribe and get one year free.
The views of the blogger do not necessarily reflect those of Christianity Today.