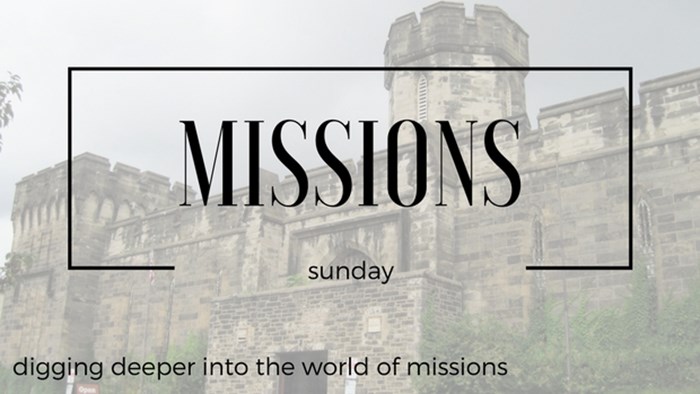 As Richard stood staring out his office window, he knew something was wrong. His enthusiasm for ministry that had accompanied him for nearly thirty years was gone. He was tired, spiritually dry, and growing bitter about his situation.
Soon after making the move to the home office a decade earlier, Richard realized that the title 'executive director' principally meant 'fund raiser.' But his organization was in need of much more than money. As with most traditional North American mission agencies entering the twenty-first century, his was working its way through deep organizational change. Richard had spent several years contending in the stressful whitewater that so often accompanies major transitions.
Richard was suffering from burnout. It was obvious that he had not adequately cared for himself. There was no mentor, no margin, and no genuine accountability in his life. Some might even go as far as to say that he only had himself to blame. After all, CEOs should know better.
But is it completely fair to say that this missionary-turned-mission executive was the only party responsible for what was happening? Granted, Richard's lack of self-leadership led him down this road, but another question (and one which is seldom asked) is legitimate: How could the mission have allowed Richard to ignore his self-care? Where were the checks and balances?
While this true story did not end in tragedy, it does leave us with a couple of sobering questions: First, how many missionaries in our ranks are struggling and, as a result, are discouraged, unable to perform at the top of their game, feeling trapped, or may even be teetering on the brink of personal disaster?
Most agencies do well at providing pastoral and professional care for workers when the bottom falls out of life and ministry. But how do we help people avoid these sinkholes? What can and should mission agencies do to help their members redeem the circumstances they face, so that instead of suffering, they might benefit from the formative opportunities embedded in life's challenges? Building organizational resilience—equipping people to effectively care for themselves and those around them—is a challenge. It is tough to do because it demands growing their character.
The Importance of Character and Character Development
The character and character development of workers is critical to all organizations, but particularly to those that are at their core Evangelical. There are several reasons for this. First, ministry flows out of character. Stating it from a relational perspective, Dallas Willard makes a memorable statement:
The people to whom we minister and speak will not recall 99 percent of what we say to them. But they will never forget the kind of persons we are….The quality of our souls will indelibly touch others for good or for ill. So we must never forget that the most important thing happening at any moment, in the midst of all our ministerial duties, is the kind of persons we are becoming. (Willard 2002)
Second, character development is critical because character stabilizes a person and makes him or her resilient even in the harshest of circumstances. Cross-cultural ministry is hazardous work. As Eva Burkholder reminds us, "Missionaries are exposed to high levels of stress, multiple cultures, expectations of various groups, loss and more loss, conflict, compassion fatigue, financial pressures, little rest (because of workaholism) and spiritual warfare" (2015).
Resiliency is important because, more often than not, ongoing pastoral care is not readily available to workers.
Perhaps the most compelling reason why agencies must help promote development is because human nature is resistant to change. Regardless of the benefits and despite God's instructions for us to mature, by human nature, we resist growth (see Rom. 12:2; Eph. 4:15-16; 2 Peter 1:4-11; Rom. 7:14-20).
Speaking anecdotally about spiritual growth, Jim Adams, former rector of the Central American Theological Seminary, commented, "Motivating people to try harder doesn't work very well. We might stress passages like Ephesians 3:14-20, Colossians 1:15-20, and, of course, John 15 as invitations to life and fullness in Christ, but even so, some people don't get it."
Missionaries desperately need God's grace and all the Spirit-guided human encouragement that can be marshalled to nudge them forward.
There are many ways and means to develop the people of our organizations. One approach gaining the attention of agencies because of its biblical foundations and balanced emphasis is Soul Care.
Understanding Soul Care
Soul Care is a lifestyle of regular, ongoing, non-crisis activity that promotes growth and development of the whole person into maturity. This lifestyle is ordered and regulated by the individual worker as led by the Holy Spirit. While training and community help to support one's growth, Soul Care is essentially self-leadership.
Modern Soul Care initiatives maintain a balanced approach. As Keegan Williamson rightly points out,
Jesus…grew in wisdom and stature, and in favor with God and men (Luke 2:52). Christ's development was holistic in that he grew intellectually, physically, spiritually and relationally. If we are to be Christ-like, each of these areas must be developed and nurtured. (2009, 7)
While these dimensions may be grouped in different ways, Kelly O'Donnell suggests three basic categories, namely master care (spiritual), self-care (physical and emotional), and mutual care or caring for one another (social) (2002, 16-17). Burkholder breaks these categories down as follows:
Master Care involves those spiritual activities that keep us close to Christ and growing in him. This may include the daily, weekly, and/or annual practice of certain disciplines such as Bible reading, prayer, meditation, scripture memorization, and other spiritual practices. Some refer to these divine appointments as 'God's time.'
Self-Care is care for the physical, intellectual, and emotional parts of our being and involves the development of self-awareness, knowledge, skills, self-discipline, and the practice of activities that nurture us. Self-awareness deals with our identity, personal calling in ministry, thinking patterns, and emotions. Self-discipline is primarily focused on our physical health. This includes things such as sleep/rest, fitness, diet, and time management. Life-giving activities are those things that we enjoy doing.
Mutual Care is caring for one another. In a way, one's practice of mutual care reflects the effectiveness of his or her Soul Care. Steve Hoke contends that the more effective we become at leading ourselves, the more selfless we become:
Healthy self-leadership provides the perspective from which we become more other-centric rather than self-centered. By tackling some of the challenges that tend to derail or distract us, we become better equipped to lead from our whole heart, soul, mind, and strength. (2014, 115)
Creating and maintaining a new rhythm in life that promotes good spiritual, emotional, and physical health is the goal of Soul Care. One must not think of Soul Care as a 'spiritual charging station.' Jesus said, "Apart from me you can do nothing." We're instructed never to 'unplug'. Soul Care is abiding in Christ.
Setting the Scene for Soul Care—What Leadership Must Think About
Before launching a character development initiative within an organization, leadership needs to wrestle with several questions:
What's our developmental bias? The organization's commitment to the task (work) and its commitment to the people performing the task (workers) must be determined. The fundamental question is: How much emphasis do we place on the work and on developing the workers?
How intentional will we be? Here, intentionality is defined as the priority that character development is given and the resolve with which leadership will act. The more intentional leadership wants to be, the more it will promote development through its policies, structures, communications, investments, and expectations of member participation.
Are we grace oriented? Character development within an organization must be driven by the gospel. Alex Galloway of Church Resource Ministries commented, "If the culture of the organization is not grace-based, no one will come forward with the realities of their sinfulness/brokenness in need of shaping, molding, healing, sanctification…"
Will we trust the missionary body? Except in instances of moral failure or when the law is broken, confidences must be maintained. Care givers (team leaders, pastoral care staff, team members, organizational leaders, etc.) should be afforded the freedom to maintain confidences without the fear of reprisal from mission administrators. A healthy level of trust needs to exist between mission leadership and those who offer care.
How long is our commitment? Does our development strategy include stewarding workers as long-term ministers of the gospel? What happens long after Soul Care is launched?
Should we separate member care and Soul Care? Some argue for the separation of the Soul Care function (preventative) and the member care function (restorative) in order to preserve funding for training and development. Not all agencies can afford this. Burkholder commented that an effective member care department should be working toward and/or spending the majority of its time in prevention and thus reduce the need to simply react to urgent needs.
Leadership's role in establishing Soul Care within the agency is critical. Mere approval will not have the force necessary to dislodge deeply-rooted habits. The board and executive leadership need to speak with one enthusiastic, and united voice and back up words with actions if the organizational culture is to change.
Read Part Two (Three Approaches to Building a Soul Care Movement; Catalyzing Soul Care; Counting the Cost; Resources; Suggested Plan for Soul Care Implementation; Inherent Threats to Agency Character; Conclusion) next Sunday on The Exchange.
The Exchange is a part of CT's Blog Forum. Support the work of CT. Subscribe and get one year free.
The views of the blogger do not necessarily reflect those of Christianity Today.