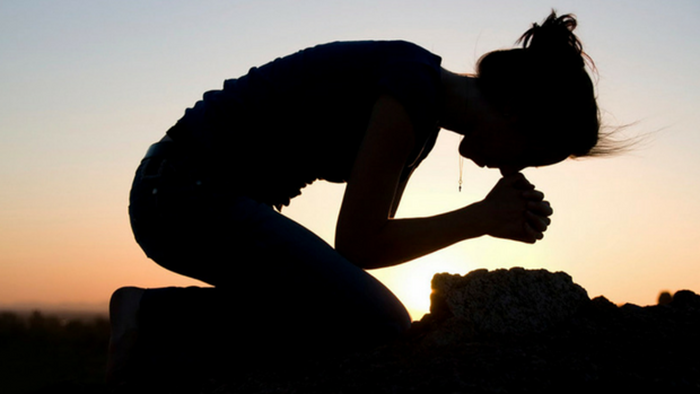 As I write this, I am reflecting on what took place two weeks ago in Charlottesville, Virginia. My heart breaks over the division, hatred, and strife that we face in this country over the issue of race. I freely confess that I'm no expert or wise sage who can speak profound thoughts about this situation. Others like Ed Stetzer and Karen Swanson and Wendy Martin have spoken more eloquently about the politics and institutional issues at play, calling for change.
I'm simply a Christian who cannot help reacting to such tragedy.
The history of humankind is replete with stories of one group seeking to dominate another. As far back as we have historical record, there is evidence that humans have failed to treat one another with dignity. Any student of the Ancient Near East historical record will recall the constantly shifting boundaries as one empire after another swept through the lands, conquering and dominating everyone in their path. Our more recent world history is no different: one nation colonialized another, often taking those people as slaves, dictators leading genocides, human trafficking…
Why do humans seem so driven to grasp for power by pushing others down?
Even the apostles struggled with this urge. "Jesus asked them, 'What were you arguing about on the road?' But they kept quiet because on the way they had argued about who was the greatest" (Mark 9:33-34). How many times, I wonder, did Jesus catch them arguing about who would be the greatest?
And are we any better today?
How many church congregational meetings have I sat through, listening to parishioners fight over who gets to have things their way?
How many hours of speech full of judgments, racism, sexism, and classism have echoed through buildings that should be devoted to prayer?
How many of us Christians have judged another in the silence of our hearts?
How many times does Jesus catch me wondering how I can get ahead, thinking myself better, looking down on someone else whatever the reason?
As I sit here with my Bible, I'm drawn to the passage in Daniel where he acknowledges how sinful his people have been. While he may not have ever intentionally committed the sin of idolatry, he recognizes that as part of the group, he too is under judgement.
I want to use his prayer as a model of repentance for all the ways in which we (and I) have damaged the gospel's message of love, forgiveness, and salvation for the whole world. I hope you can join me in this prayer so that we will see God's promise of healing fulfilled: "If my people, who are called by my name, will humble themselves and pray and seek my face and turn from their wicked ways, then I will hear from heaven, and I will forgive their sin and will heal their land" (2 Chron. 7:14).
I prayed to the LORD my God and confessed:
Lord, the great and awesome God, who keeps his covenant of love with those who love him and keep his commandments, we have sinned and done wrong. We have been wicked and have rebelled against the Gospel of Love; we have turned away from your commands to care for the least of these and to consider others' needs before our own. We have not listened to your servants, who spoke through scripture in your name to our leaders, and to all the people of the land.
Lord, you are righteous, but this day we are covered with shame—the people of America. We, and our leaders, are covered with shame, LORD, because we have sinned against you. The Lord our God is merciful and forgiving, even though we have rebelled against him; we have not obeyed the LORD our God or kept the law of love you gave us in Scripture. Your Church has transgressed your law and turned away, refusing to obey you.
Therefore, we face the judgments written in your Word. "Do not judge, or you too will be judged. For in the same way you judge others, you will be judged, and with the measure you use, it will be measured to you." (Matthew 7:1-2). We know the judgement of God's household will be first (1 Peter 4:17), yet we have not sought the favor of the LORD our God by turning from our sins and giving attention to your truth. The LORD will not hesitate to bring the disaster on us, for the LORD our God is righteous in everything he does; yet we have not obeyed him.
Now, Lord our God, who brought your people out of Egypt with a mighty hand, who raised Christ from the dead and conquered sin and death, and who made for yourself a name that endures to this day, we have sinned, we have done wrong. Lord, in keeping with all your righteous acts, turn away your anger. Our sins and the iniquities of our ancestors have made your church an object of scorn to all those around us.
Now, our God, hear the prayers and petitions of your servant. For your sake, Lord, look with favor on your church. We do not make requests of you because we are righteous, but because of your great mercy. Lord, listen! Lord, forgive! Lord, hear and act! For your sake, my God, do not delay, because your people bear your Name." (Adaptation of Daniel 9:4-19)
Christina Walker is Associate Director of Academic Programs at the Billy Graham Center.
The Exchange is a part of CT's Blog Forum. Support the work of CT. Subscribe and get one year free.
The views of the blogger do not necessarily reflect those of Christianity Today.