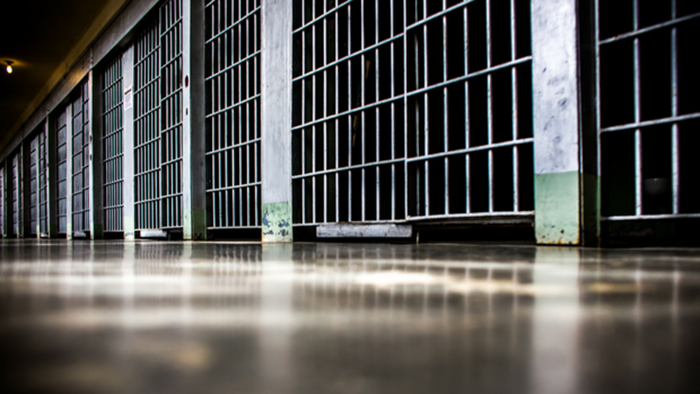 The influx of Jewish refugees into the United States during World War II led to a significant increase in the level of anti-Semitism in this country. The 1947 Academy Award winning film Gentleman's Agreement confronted this blatant discrimination in areas such as jobs, housing, health care, and social structures.
Toward the end of the film, we see a conversation between Kathy and Dave, a life-long Jewish American. Kathy declared to Dave that she is not prejudiced, which she supported with the fact that she conceived of the writing of an article on anti-Semitism. She went on to reinforce her open-mindedness by telling Dave how offended she was when a man at a dinner party told a bigoted joke and used racial slurs.
Dave responded by asking Kathy what she did. She replied, "I wanted to yell at him. I wanted to get up and leave. I wanted to say to everyone at that table, 'Why do we sit here and take it when he is attacking everything we believe in?'" Rather than responding, Dave repeated the questions and asked what she did. She replied, "I just sat there, I felt ashamed. We all just sat there."
Kathy ultimately realized that sitting there condoned the prejudices. Without action, nothing would change.
Like Kathy, many of us just sit there when we are faced with the realization of the things that break God's heart. We hear of prejudice or sexual slavery or poverty or of unsaved people, but we just sit there. Like Kathy, we may feel ashamed or get upset when people attack everything we believe in; however, many of us stay at the table and do nothing. We congratulate ourselves on our personal feelings of outrage or on our good intentions to do something—similar to Kathy's idea of writing the article, but we never act. We never fight.
Jesus doesn't give us the option of not fighting. He isn't impressed by our feelings of moral outrage at injustice. He asks us to fix things. But, like Kathy, we frequently rationalize our inaction. We may rationalize that we don't have the skills or heart to change something. Or we rationalize that someone may do things better. For example, we rationalize not sharing the gospel because we're not gifted in evangelism. We rationalize not feeding the poor because we're not gifted in helps, or we rationalize not tutoring at-risk youth because we're not gifted at teaching.
God, however, calls us to do something, even if it is not in a specific area of our giftedness. Some examples include: care for the earth (Gen. 1), care for the poor, widow, the orphan (Isa. 10:2), welcome the alien and stranger (Deut. 10:18-19), to speak up for those who are oppressed (Prov. 31:8-9), to be generous with those in need (Acts 10:2), to care for the sick, visit the prisoner, and to provide food, drink, and clothing for those in need (Matt. 25:34-40).
What about the many areas of ministry that God has prepared for us to do? Judy Wu Dominick points out that Christians tend to dump different ministry areas into one of two categories:
One is ministry subspecialties for the ones who are 'called' to them.
The second is for Jesus when He comes back.
She goes on to say that if we rely on special ministries and Jesus' second coming as our soul vision for addressing sin and the suffering, oppression, and injustice in the world, then the world pays a great price. Instead, God calls us to do something even if we have limited resources or don't have passion in an area.
He does not give us the option to do nothing or to be silent about injustices. For example, we don't have the option to say to a formerly incarcerated person, "I will pray for you and I hope you are able to stay out of prison" without assisting in meeting their needs for clothing, food, shelter, and employment (James 2:15-16).
The Bible calls us to be a people of social justice. We are to be in the battle, not observers from the sidelines. But instead of getting involved, many of us go into default mode and assume someone else will do it. For example, we rationalize that the government takes care of those in prison, provides food for the poor, and cares for the sick. As Christians, we are delegating our responsibilities to those in Washington, our local legislators, or professional bureaucrats. This is despite the fact that many of us believe the government needs a lot of help and does not do things well. In essence, we rely on the government to do what God has called us to do.
Wu Dominick challenges us, "Nowhere in the Bible does Jesus say, 'Put your faith in Me, be a nice person, go to Bible study, do charitable acts from time to time, and I will mop up the rest when I come back.' Jesus repeatedly calls us to be involved in the areas that need mopping up."
Ministry Can Be Messy
'Doing' something is not without cost. The real-life stories of those involved in Gentleman's Agreement proved that in a "life imitates art" scenario. When Elia Kazan pitched the idea for the film to Samuel Goldwyn, himself Jewish, Goldwyn urged Kazan not to make the picture because of potential backlash.
Due to the film's controversial topic, many in Hollywood turned down roles in the film, including Cary Grant who was slated to play the lead. Gregory Peck ultimately accepted the role despite strong warnings that it would destroy his career. (As a side note, many people believe the success of Gentleman's Agreement inspired Peck to take on racism 15 years later in the film To Kill a Mockingbird.)
However, while the film itself did not ruin any careers, the aftermath did. Four people from the film were called before the House Committee on Un-American Activities. Two of those, including a direct descendent of Paul Revere, were blacklisted. It was 20 years before Anne Revere was able to get another acting job, despite her Academy Award nomination for the film.
The other blacklisted cast member was John Garfield, himself the son of Jewish immigrants. He lost both his marriage and his career before dying at age 39 from stress related to the blacklist. While the emphasis of the film was on doing something to address injustice, those who actually did do something by being in the film paid a big price.
Jesus, likewise, expects us to pay a price when we do something for Him. Too often, we avoid ministries that are messy and take us out of our comfort zones because we are afraid of the costs or consequences. Instead, we only become involved in ministries that impact our lifestyle or that of those we love. We migrate toward insularism based on fear, saying, in effect, "I just need to focus on taking care of myself and my family." So we volunteer only for 'safe' ministries such as music or Bible study or children's ministry, and avoid ministries that carry risks and costs.
Meanwhile, as Wu Dominick states, "Literally billions of God's image bearers, living under the burden of injustice, disease, and other kinds of suffering are crying out for a very present help in times of need – not just a way to have a heavenly afterlife." Even though people are crying, we don't get involved because, like those who wouldn't get involved with the film, we are afraid. We fear for our safety, fear for a lack of resources, fear for keeping employment opportunities, fear for comfort, fear for our families. We let out fears determine our inaction rather than following Christ into action.
Do Something
While as Christians we often talk about all the mess in the world, in reality all many of us do is talk. We never actually do anything about anything. This type of attitude was challenged in the film in a speech by the character Anne when she says, "'They make little 'clucking sounds of disapproval…they want you to fight. But do they fight? Oh no'." She continues on to say, "'They haven't got the guts to take the step from talking to action…One little action on one little front. Sure, I know it's not the whole answer. But it's got to start somewhere, and it's got to start with action; not pamphlets…It's got to be with people.'"
Too many times, we are the ones making the clucking sounds of disapproval but don't take the step from talking into action. We don't get involved because, as Wu Dominick explains, we resort to nihilism; believing the issue is too big and complex to make a difference, so why try; or default to hedonism, where we drift from disturbing thoughts and turn our focus to enjoying life.
The Book of James strongly addresses our tendency toward inaction. For example, James 1:22 says, "Do not merely listen to the word, and so deceive yourselves. Do what it says."
Likewise, in James 2:14-17 it says,
What good is it, my brothers and sisters, if someone claims to have faith but has no deeds? Can such faith save them? Suppose a brother or a sister is without clothes and daily food. If one of you says to them, "Go in peace; keep warm and well fed," but does nothing about their physical needs, what good is it? In the same way, faith by itself, if it is not accompanied by action, is dead.
While we know that we are saved by faith and not by works, God calls us to these works of ministry because of our faith. To take the step from talking to action.
At times, we may feel paralyzed into inaction because we are overwhelmed because of all the ministry needs in the world that demand our action. As individuals, we are incapable of doing more than one or two things, and with so many needs, we don't know where to start.
Yet the Lord has ways of showing us where He wants us. For example, in Acts 10 God clearly called Peter to change the focus of his ministry from Jews to Gentiles. While most of us don't have clear visions of where we are to go, the Lord does help us discern where we can serve.
To do so, several authors have recommended we try to 'test drive' ministries to see if we feel this is where God is calling us to serve. After serving once or twice in an area, do you feel energized by the experience or discouraged? If you feel excited by the presence of God, this may well be an area God is calling you to.
A friend of ours in prison ministry often says that he tries to get people in to the prison just once in a ministry situation. After that, God will do the work if they are supposed to stay. An opportunity for you to be educated, speak up, and take action for justice is to attend the GC2 Summit on Mass Incarceration at Wheaton College. This live-streamed event will add the Christian voice to one of the greatest social justice issues of our time.
No matter where your heart for ministry is, minister in it. Don't just talk about it. It is only by acting on your convictions that you can make a difference.
The Exchange is a part of CT's Blog Forum. Support the work of CT. Subscribe and get one year free.
The views of the blogger do not necessarily reflect those of Christianity Today.