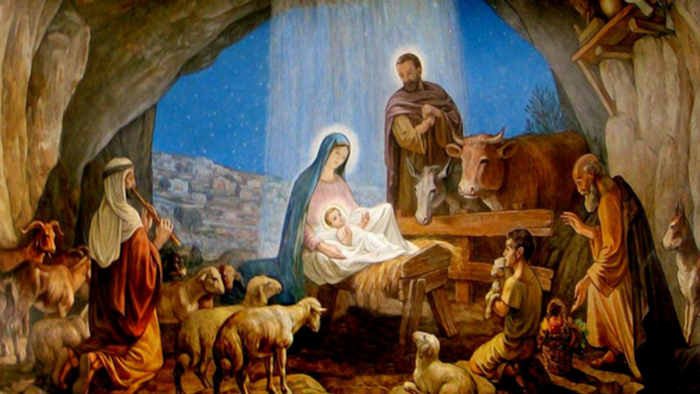 Like most, I've spent a lifetime scanning through the pages of Scripture searching to find 'my' story: a biblical narrative I could write myself into.
Any woman leafing through the pages of Scripture for a story to call her own will quickly come to discover that most of its legendary heroes were men.
Don't get me wrong, Moses, Joseph, David, and the Apostle Paul were great men whose legacies will forever testify to a God who saves and pursues imperfect people. But, truthfully, I didn't want to read yet another story of a man who managed to turn the world upside down; I wanted to see God use someone more like me—particularly, a woman.
Over the years, I've found inspiration from women like Esther, Deborah, and Rahab who led boldly and fearlessly during dark times. They didn't run for the hills or cower in a corner when times got tough, nor did they sit back and wait for someone else to come to the rescue.
Instead, these women went out in faith and lived lives of unthinkable boldness.
During the season of Advent, though, all eyes turn to arguably the most well-known of biblical women: Mary, the mother of Jesus. Each year around this time, families around the world break out their nativity scenes and place her figurine in its usual spot next to baby Jesus and his manger filled with straw. During church services and holiday gatherings, we sing songs and countless carols that tell of this virgin who delivered heaven's greatest gift to humanity.
But despite her fame across cultures and historical contexts, I must admit: never once have I considered Mary a member of my A-Team of female biblical figures.
I certainly appreciated her critical contribution to Christ's coming and enjoyed reading about her continued involvement in the biblical narrative. But, truthfully, I've never found myself particularly enthralled.
After some thought, however, I see now that I've been overlooking Mary's story simply because I didn't see it as my story. As a young female living in a 21st century Western context, I wrongly reduced her to 'just' another woman who bore a child. All my life, I've been trying to find ways to escape from the expectation that I would follow in Mary-like footsteps, become a homemaker, and cast aside any other vocational callings. I so desperately wanted to discover ways that I could engage in kingdom work not just inside, but outside the home as well.
I couldn't identify with one of the most influential biblical figures because, quite honestly, I had no desire to be anything like her.
But then it occurred to me that maybe, just maybe, I've been misunderstanding the Mary narrative all along. Perhaps, regardless of the things women like me value and the dreams we might have for our futures, there is still something God wants to communicate to all of us through her life legacy.
Mary might not have fought in armed conflict like Deborah or stood before Kings like Esther, but that doesn't mean she was meek or mild. She was a small town girl at heart; her tiny town of Nazareth was often mocked by other Jews as we read in John 1:46: "Can anything good come from Nazareth?"
She was from a peasant class and likely spent the vast majority of her time hard at work helping to keep her household afloat. When betrothed to Joseph, she was likely in her early teen years; this, of course, was good news for a family who didn't need another body to clothe or mouth to feed.
When the angel Gabriel came to her in Luke 1, our hearts immediately well up with joy and excitement at the revealing of God's redemption plan.
Upon hearing the news, Mary eagerly responds, "I am the Lord's servant… may it be done to me according to your word." But in her culture and context as an unmarried woman, being asked to bear a child, she knew full well the hardships she would likely face as a result of her "yes" to God's plan.
At an age when most girls today are preoccupied with friendships and schoolwork, Mary was choosing to face criticism from her community, skepticism from countless family members, and even a potential stoning for the sake of Christ's coming.
Dietrich Bonhoeffer, upon reading her hymn of praise during Advent in 1933, remarks:
This is not the gentle, tender, dreamy Mary whom we sometimes see in paintings; this is that passionate, surrendered, proud, enthusiastic Mary who speaks out here. This song has none of the sweet, nostalgic, or even playful tones of some of our Christmas carols. It is instead a hard, strong, inexorable song about collapsing thrones and humbled lords of this world, about the power of God and the powerlessness of humankind.
Mary was not some weak, frail, fragile woman. She was radical—revolutionary at her core. She opened her womb—one of the most vulnerable parts of her being—to a God who she knew would not see her sacrifice go to waste.
He was on the move, the incarnation was coming, and this young Nazarene woman couldn't have fathomed all that Christ's birth would mean for the world.
As believers, we see in her soft heart what God ultimately wants from all women and men who follow him: faithful obedience. He's asking us to lay down our lives and open our hearts to his great plan. He wants surrender—the kind on which we'd be willing to risk our careers, relationships, and livelihoods.
This Christmas, as I dig that dusty nativity scene out of storage, I'm going to appreciate the silent, starry night all the more. I want to read the early chapters of Luke and see the real Mary narrative—a story about so much more than a woman who took the easy route and did what made sense in light of her femininity.
I want knowledge of her legacy—one rooted in obedience—to seep deep into my heart so that I, like she, can say to my Savior: "Let it be done to me according to your will."
The Exchange is a part of CT's Blog Forum. Support the work of CT. Subscribe and get one year free.
The views of the blogger do not necessarily reflect those of Christianity Today.