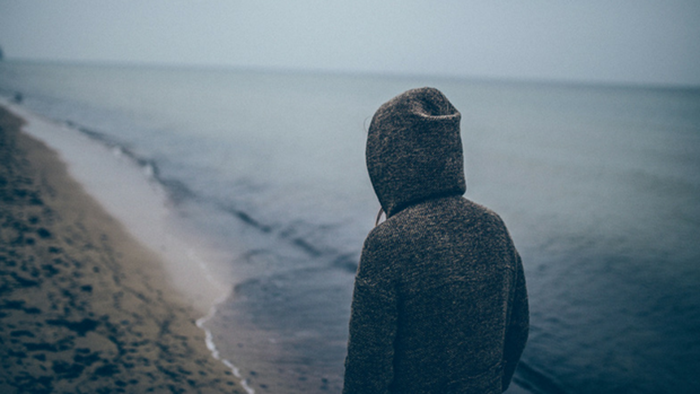 Pastor Bill Lenz, founder and pastor of Christ the Rock Community Church, took his own life Monday afternoon. Here is what Christ the Rock CC said in a public announcement:
Bill had been suffering from depression for the last three months. He was seeing a counselor and doctor, and reaching out to friends for help in walking through this, but depression eventually claimed his life on earth.
We served together on the board of the National Association of Evangelicals, and he's been an effective ministry leader with a passion for serving others.
And he struggled with depression.
I have written a lot about mental illness, depression, and suicide over the years, including just a few weeks back. These topics are challenging to write due to the deep impact they have on so many today. Nonetheless, like every other topic, we press into it because we must.
We recently released some new data on suicide and the church at the American Association of Christian Counselors, in partnership with LifeWay Research. With that data, I will be connecting with the AACC to do a series of conference where I will be sharing the research and how churches might respond.
Real Life People
Today, I want to introduce you to a friend who has been a pastor. He struggles with bipolar issues. He takes medication. And he works to manage both his manic experiences where he becomes super-charged with ideas, energy, and vision and his struggle with the dark side of the bipolar syndrome—suicidal thoughts and loss of self-identity.
My friend was the pastor of a multi-staffed church with educated leadership and members. Unfortunately, they never sat down with him and had a frank conversation about the ways that they could work together to accommodate for the challenges and accentuate the opportunities that come with mental illness. My friend chooses to remain anonymous, but here are his words:
I wish I could give permission to use my name. But someday I'd like to be a pastor again. And there is a stigma in enough churches that I would probably be seen as damaged goods. Even unfit and dangerous to others. And certainly lacking in spirituality. After all, if God can heal a demoniac, why can't he heal depression?
That's a good question. But why doesn't God supernaturally heal every broken leg, influenza, or a host of other illnesses?
Depression is an Illness
Yes, depression is an illness, and it has many facets. Like diabetes, many kinds of mental illness are treatable. In addition to spiritual care, medications and therapy are common ways to manage illnesses such as chronic depression. But also like diabetes, there are symptoms that may become evident and need to be managed. That's where the church comes in.
According to my friend:
I had some medications that needed to be taken in the afternoon, during work. I was scared that someone would discover the container, so I scribbled out the name of the medication and kept the pills locked up. Once, someone came in the office while I was swallowing one of the meds and I felt guilty—like I was taking illicit drugs. My face turned red and I started coughing, and then I lied. I said that I was not feeling well and needed to take a prescription.
If the church is made up of the average population, then one in six members are taking antidepressants. My pastor friend's church ended up firing him. Besides declining attendance, they cited mental instabilities as the reason for the dismissal. I wonder what would have happened if they had worked together to understand his illness, to mutually manage the ups and downs.
Famous leaders such as Martin Luther King Jr. suffered depression. Twice, he tried to commit suicide before the age of 13. Charles Haddon Spurgeon's depressive episodes are well known. And my friend takes comfort in the public way that they were known to his church and students.
Coming Out of a Cabinet
He wishes he could come 'out of the cabinet,' but isn't ready for the stigma that taking meds and getting psychological help holds in many evangelical churches today. This is unfortunate and needs to change.
If nothing else, our churches ought to be places where every member, including its leaders, has the permission and safety to be open and honest about both internal and external struggles.
We need to be a refuge for the hurting, a community connected to one another, and engaged servants who actively take roles in the prevention of suicide.
Is there a place for pastors with depression today? I think so.
My Hope and Prayer
I am a strong defender of health treatment that reaches the entire person. That's going to include pastoral counseling, biblical engagement, and spiritual growth. And, when appropriate, it will include medical diagnosis and treatment of depression. And I encourage pastors with depression to have a serious conversation with their church board to talk openly about the struggle.
I think my pastor friend could have sat down with the church leaders and talked about his condition. I challenged him on that point and he said that probably the next church opportunity will never come if people know that he struggles with bipolar illness.
I don't want to agree. There's room in the church for people with chronic illness. Not only room, but a place at the table.
That's my hope and my prayer.
Ed Stetzer holds the Billy Graham Distinguished Chair of Church, Mission, and Evangelism at Wheaton College, is executive director of the Billy Graham Center, and publishes church leadership resources through Mission Group.
The Exchange is a part of CT's Blog Forum. Support the work of CT. Subscribe and get one year free.
The views of the blogger do not necessarily reflect those of Christianity Today.