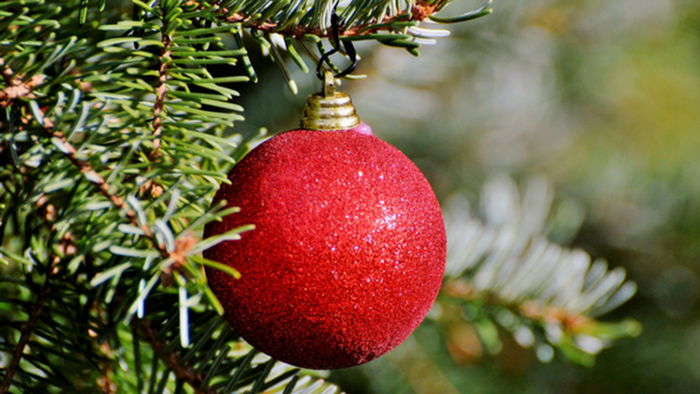 There is something about this time of year that kindles kindness, generosity, and a general awareness of the needs of others. It's a time of inspiring hope, belief, joy, and peace.
Growing up, my mother exemplified hospitality. We always had extra seats at our family's Thanksgiving and Christmas table, especially for those who would otherwise spend it alone. She wanted to teach us kids to extend our "family bonds" beyond that of just DNA. Whether it was a friend of a friend, school friends, people from church, co-workers, neighbors, or extended family, our table and our celebration was open for others to join.
I was in a conversation recently that made me suddenly aware of how lacking I had been in living out this example of hospitality as I've now grown to have a family and home of my own. I had become unaware of a certain group of people I rub shoulders with on a regular basis—those who, for one reason or another, would be celebrating Christmas alone this year.
As I did a quick mental and emotional inventory, I was internally shocked at how my extensions of kindness this season had included those who didn't have food or shelter, those who had an incarcerated parent, those who could benefit from a toy or food drive, and those who had recently lost a loved one.
These are all good things. But I had done so to the exclusion of those nearest me who could benefit from the gift of time and inclusion.
Admittedly, it's hard to feel like there is more time to give. Perhaps this is due to tunnel vision with my to-do lists of the Christmas season or the busyness of fitting so many things into so few weeks and weekends. But I was reminded that it doesn't have to mean more time, but instead I needed to use my time differently.
One of the 'people groups' I want to focus more on are those who are single for whatever reason. They have a special place in the Father's heart, and as such should in mine as well. Scripture repeatedly speaks of this. Below let me offer a few ways to connect with and become aware of the 'singles' in your life:
Look for opportunities at church. Are you connected with a church or small group where college-aged young adults attend? Perhaps there is someone who is unable to travel home over the break and would welcome an invitation to your family's meal or celebration this season.
Look for opportunities where you live or work. Do you know of anyone who has a calling to be single, or someone who is unattached at the moment, or maybe someone who is recently widowed? You could have them over for a Christmas movie and popcorn or take them to a theater and go look at Christmas lights afterwards.
Find those who aren't able to leave their homes for whatever reason. Maybe your church has a list of shut-ins or you have the ability to visit a nursing home. For those who may not be able to come to you, go visit them and bring some Christmas cheer with songs or fruit baskets.
People who find themselves solo this Christmas season need to know they are loved and remembered. You could be the vessel through which they are shown the love of Jesus and encounter hope, peace, and joy this Christmas.
Colleen Cooper is the Development Coordinator for the Billy Graham Center at Wheaton College.
The Exchange is a part of CT's Blog Forum. Support the work of CT. Subscribe and get one year free.
The views of the blogger do not necessarily reflect those of Christianity Today.