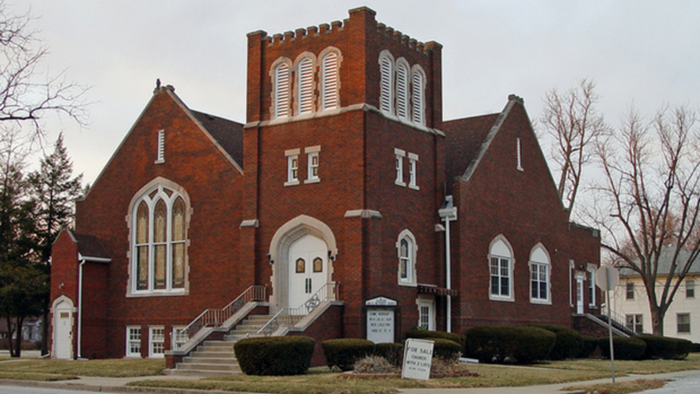 Randy von Liski / Flickr
Yesterday, I discussed our call to action as we seek to follow Christ in a post-Christian culture. In an age where Christians are concerned over cultural change, we need to begin by rediscovering our call to mission and identity as the people of God. Today, I briefly highlight our context and our commission as we follow Christ today.
Our Context: We are exiles in a foreign land.
In order to think through this call, an important step for the church is to reevaluate our context. Displaced from cultural dominance, the church needs to embrace its historic identity as spiritual exiles—citizens of heaven who for a time are strangers in a hostile world.
This has ALWAYS been our identity but, at times, the church needs to be reminded of such.
Scripture consistently reminds us that believers are not at home in this world. In the Book of John, Jesus tells us that his kingdom is "not of this world" and that his followers do not belong to this world (John 15:19, 18:36). He reminds us that our love for God inevitably sets us outside of the loves of this world and that this results in our rejection by the world. Paul reminds us that it is our fellow citizenship with the saints in heaven that informs our abiding hope even in the midst of hardship (Phil. 3:20).
This message is front and center in 1 Peter, where the apostle sets the tone early by greeting "God's elect, exiles scattered throughout the provinces." Speaking to a church undergoing persecution and suffering, Peter reminds them that they are the people of God—whether Jew or Gentile they are chosen as God's holy ones. Mirroring Isaiah 40, Peter reminds his readers that this hostility and danger arises from the fact that they are exiles in a foreign land, awaiting the deliverance of the King.
Yet, rather than telling them to fight their surrounding culture, Peter tells believers that to live as exiles and foreigners means to live in fear of God and as lights of holiness within the darkness (1 Peter 1:17, 2:11).
In this respect, Peter continues the framework first established in Jeremiah's letter to the "surviving elders of the exiles" (29:1-9). At one of the darkest points in the history of Israel, the beleaguered prophet called the people of Israel to engage their hostile world, to pray for the welfare of the city and its inhabitants.
This exilic language is crucial today as Christians are starting to recognize that they are progressively losing their cultural dominance. Similar to the exiles in 1 Peter and Jeremiah, they see themselves as exiles in another land. This is embodied in the rise of news stories such as when judicial nominee for the 7th Circuit Court of Appeals, Notre Dame professor Amy Barrett. Her Catholic faith became the point of debate, and for some, their votes against her. Her disqualification had nothing to do with her qualifications or experience but because, as Senator Feinstein believed, "the dogma lives loudly" within Barrett.
To some Christians, this change is compounded by the belief that America was founded as a Christian nation, holds some special relationship to God among all other nations, and that Christians have some claim to the land as our land. There are significant theological and historical problems with this viewpoint, but what I am concerned with—within the scope of this article—is how this fails to see how God wants to use our context of post-Christian marginalization for the sake of the gospel.
This is not something to be feared, yet it does mean that we need to think critically about the way we engage culture, proclaim the gospel, and advocate for justice and holiness in the political sphere.
Going back to Jeremiah 29, notice that—in addition to praying for their neighbors and city—God calls them to build houses, plant gardens, marry, and have children. In other words: This is not the end. Continue to live faithfully.
As Christians in an exilic context, we need to pick up this mantle. We need to faithfully minister in a hostile community. We need to pray for and seek the welfare of our neighbors, cities, and nation. We need to learn from our Christian brothers and sisters who have been prophetic voices for the gospel along the margins for centuries.
This world is not our home but it is our mission field and, even in a foreign land, the fields are no less ripe for harvest.
Our Commission: We are sent by God with a message of salvation for a lost world.
In Isaiah 6, we are taken into the throne room of God, where Isaiah sees the glory of the Lord. The scene is breathtaking and is perfectly captured by the angels' song: "Holy, holy, holy is the Lord of hosts; the whole earth is full of his glory!" Near the end of the scene, God asks: "Whom shall I send, and who will go for us?" to which Isaiah responds, "Here I am! Send me."
It is one of the most memorable pieces of Scripture and sets the tone for the book that Christian theologians throughout the history of the church have informally referred to as the "Fifth Gospel."
God sends Isaiah to proclaim the coming of Christ—God's redemptive plan for all the nations. The Church Father Jerome introduces Isaiah, saying, "He should be called an evangelist rather than a prophet because he describes all the mysteries of Christ and the Church so clearly that you would think he is composing a history of what has already happened rather than prophesying about what is to come."
Thus, having established that Christ has called in his peace, that we are exiles intent upon engaging a hostile and foreign context, we receive in Isaiah our commission: go and preach the gospel.
Notice the immediacy of Isaiah's response: he doesn't consider the consequences or bargain for a better deal. He doesn't demand a different ministry context or special powers. He doesn't even ask for protection. Isaiah simply responds to God.
A major part of my job is to remind believers that in the midst of the time and culture that we live, the commission of God endures. He is calling for those who will go into their neighborhoods and communities to bring the liberating and reconciling message of Jesus. At a moment when Christians are gearing up for fight or flight, the commission remains the same and it outright rejects both of those avenues.
We are a sent people.
Ed Stetzer holds the Billy Graham Distinguished Chair of Church, Mission, and Evangelism at Wheaton College, is executive director of the Billy Graham Center, and publishes church leadership resources through Mission Group.