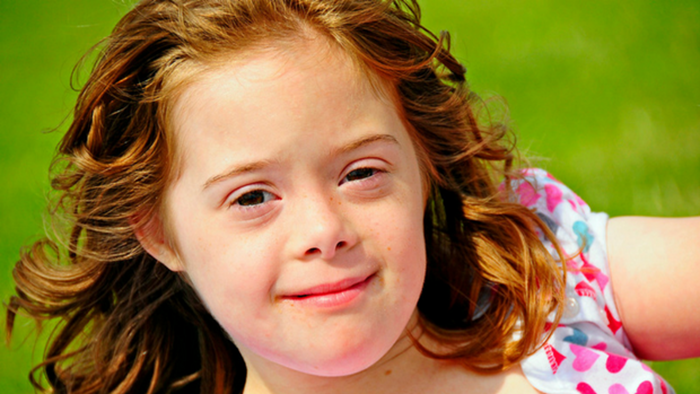 Earlier this week, the CNN Hero of the Year award was announced. The winner was Amy Wright, owner and operator of Bitty and Beau's Coffee in Wilmington, North Carolina.
And although you don't hear about her faith much during the CNN presentation, she points to God's leadership as the inspiration behind her mission.
The shop itself was named after Wright's son and daughter who were both born with Down's syndrome. Her experience parenting two children with disabilities, as she tells us, quickly motivated her to enter into advocacy mode. When Amy and her husband Ben found out that 70% of disabled individuals are currently unemployed, they were truly concerned for both Bitty and Beau.
The couple likely found themselves wondering what the future held for their children. Would they too find themselves overlooked and disregarded by employers down the road who couldn't help but see them as broken or inadequate?
Amidst these questions and fears, Wright felt called to take action. She cared for her own children, certainly, but also felt compelled by her Christian faith to take action. She and Ben were ultimately troubled by what they saw happening to disabled individuals because they believed in a God who has fearfully and wonderfully made each and every person on this earth.
Amy believes, as she told CNN, that her children and those like them are not 'broken' as we might assume—it is the lens through which we view them that needs repair.
And, as you probably guessed when you heard her speak, that's the way we Christians speak.
As it turns out, it was God who originally placed this desire within her. In an interview with Wake Up Our Faith, she tells of the "lightning bolt" moment that occurred when his plan for her coffee shop was revealed.
What Wright and her husband so desperately wanted was for the world to see the same beauty and worth that they saw when looking into their children's eyes. She wanted to create a space where people with disabilities could ultimately be celebrated and given the opportunity to shine in a work environment.
Amy Wright has contributed to the flourishing of 40 disabled employees working at her shop and, in doing so, she's also sparked a national conversation about the way we treat people born with disabilities.
That's essential because that is biblical.
Why Does This Matter?
As Christians, we believe that a person's sense of worth and identity is grounded in the imago dei and in God's love for him or her. He made each person, and he loves all—it is as simple as that. Better yet, none of us could attempt to earn God's love by impressing him with our talents any more than we could try to earn the rays of sun that he sends to shine down on us each morning.
We see that this love for humanity is ultimately what compelled Jesus to spend his earthly days defending widows, healing the sick, and spending time with the social outcasts of his day.
Jesus came, as he read aloud in the temple, to "proclaim good news to the poor" and "set the oppressed free."
One might infer from this passage that he also came to defend the disabled so as to show us, as Amy Wright did, how we might learn see them through his eyes.
How Faith Influences Calling
As Christians, we might not all be called by God to open coffee shops or start our own ministries. Nevertheless, we are called to be a people who love the gift of life—in all its many forms—and advocate for its preservation.
As Amy Wright so courageously shows us all, an ethic of life is about the imago dei in all people. It is about considering the vulnerable populations spread throughout our communities—from the disabled to the elderly to immigrants to the unborn and more—and looking for ways to treat them with honor and dignity.
Ultimately, the question we must ask God is this: "Who would you go and serve if you lived in my hometown?" For Amy, it was the disabled community. For each of us, God has an answer—and a light bulb moment—waiting in store.
Ed Stetzer holds the Billy Graham Distinguished Chair of Church, Mission, and Evangelism at Wheaton College, is executive director of the Billy Graham Center, and publishes church leadership resources through Mission Group.
The Exchange is a part of CT's Blog Forum. Support the work of CT. Subscribe and get one year free.
The views of the blogger do not necessarily reflect those of Christianity Today.