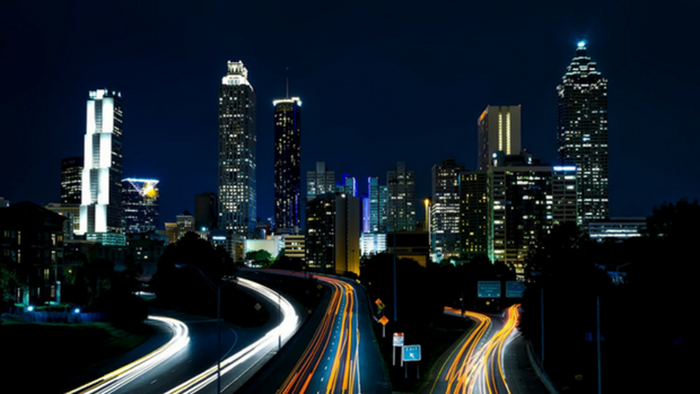 "We are looking for 50 church planters who we can help to plant 50 new churches in and around the city of Atlanta."
These are the aspirations of 36-year-old James Griffin, lead pastor of CrossPoint City Church, who—along with Jason Gerdes of Revolution Church—are providing leadership for a network of new churches north of Atlanta in one of the nation's fast-growing regions. Gerdes, also in his 30s, adds, "We are excited about what God is doing in our local churches, but our vision extends far beyond our leadership to equip other leaders."
James Griffin and Jason Gerdes are "hero makers"—their vision goes beyond creating a crowd to multiplying a movement.
I see their motivation coming directly from Jesus. He is the sole hero of our faith, dying so that each of us could be reconciled to God.
But he did not stop there.
He didn't need any help, yet he spent the majority of his earthly ministry not ministering himself, but training others how to minister—and ultimately instructing them to go and make other disciple-makers (Matt. 28:19-20). Indeed, the longest book in the New Testament—the book of Acts—is a history of how church planters were trained, sent, and multiplied across the known world.
This vision for multiplying new churches by equipping and sending others is typical of the new breed of emerging young leaders. Leadership Network will be releasing some groundbreaking research (see leadnet.org/portable) in January 2018 by Dr. Warren Bird that shows a seismic shift in the vision and practices of young church leaders like James and Jason that is distinct from the previous generations.
As a Leadership Network board member they gave me permission to preview the research and, in my opinion, the most significant data point is this one:
83% of pastors under the age of forty leading growing churches say they have a vision to plant new sites or new churches.
That high percentage tells us that there is a new way young leaders are measuring success. Not long ago the majority of young leaders would have said they measured future success largely by a large average attendance at the church they lead.
But this statistic tells us that young leaders are not content with simply growing a large church, but instead have embraced basic movement principles and want to see their churches multiply by releasing other leaders. Young leaders have a new scoreboard and it includes multiplying disciples, leaders, and churches.
This research is showing us that a new mindset is emerging among young church leaders that values multiplication and not just church growth. These "hero makers" are in their 20s and 30s and understand that investing their leadership in others and making others the hero is a better way to multiply their leadership than trying to be the hero themselves.
With so many young leaders embracing this vision of multiplication, Exponential assembled a think tank of church planting leaders to discuss and determine the practices of leaders who are successfully leading reproducing and multiplying churches. The findings from this think tank were included in a new book by me and Warren Bird called Hero Maker: The Five Essential Practices of Leaders Who Multiply Leaders. The following is a brief synopsis of the top five practices of these hero makers:
Multiplication Thinking

Hero makers intuitively understand that ministry happens best through multiplied leadership. They envision their own success in terms of investing in other leaders who will invest in others.

Permission Giving

Seeing the potential in others is an essential practice of every hero maker. Young leaders today are putting less focus on themselves and seeing the God-given potential in every person who is under their leadership.

Disciple Multiplying

A rediscovery of the practice of discipleship through apprenticeship is the core practice of every hero maker. The 83% of young leaders who see the future in terms of multiplication of churches understand it starts with apprenticing leaders often called "leadership residents" who will plant those churches.

Gift Activating

Hero makers see the highlight of their leadership as fully activating the gifts of others and sending them out to serve. They refuse to keep leaders within the four walls of their ministry but routinely commission others and send them out into their communities and other parts of the world.

Kingdom Building

Hero makers put a focus on building God's Kingdom and not just their own kingdom. This creates a new scoreboard that counts who they are sending out to do God's thing and not just the people who show up at their thing.
The hero makers I described in the opening paragraph in Atlanta are also emerging in Nashville, Kansas City, Chicago, Los Angeles, Houston, and virtually every major region in the western world.
For that reason, the 2018 Exponential Conference has announced its theme will be "Hero Maker." Typically, over 10,000 people join the in-person gatherings that kick off February 26-March 2 in Orlando, plus some 30,000 others watch online. Find out more at exponential.org.
Our prayer for that event comes from Jesus' promise: "...whoever believes in me will do the works I have been doing, and they will do even greater things than these..." (John 14:12, emphasis added).
Could it be that these "greater things" will happen in direct proportion to the ministry mobilization that happens as more leaders today make heroes of others?
Dave Ferguson is an award-winning author and lead pastor of Chicago's Community Christian Church, a missional multi-site community considered one of the most influential churches in America. Dave is also the visionary for the international church planting movement NewThing and president of the Exponential Conference.
The Exchange is a part of CT's Blog Forum. Support the work of CT. Subscribe and get one year free.
The views of the blogger do not necessarily reflect those of Christianity Today.