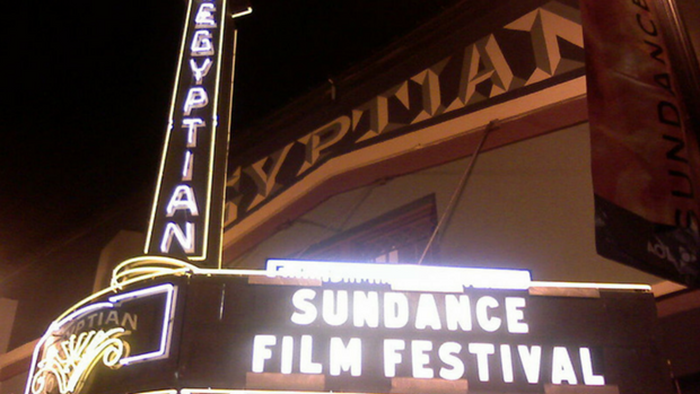 This past Sundance Film Festival, I enjoyed reuniting with the Windrider Forum. Between the note-taking and the water bottle filling, I saw communal lament, sincere prayer, and verbal commitments to fight for the rights of the oppressed.
The Windrider Forum donned its twelfth year at the Sundance Film Festival. The voices of keen minds and incandescent hearts thundered through the hall. You could almost feel the electricity buzzing through your limbs. These people just love the craft—cinema.
Of all the arts, cinema is the most widely accessed. The narratives that we consume transform our own lives. They nourish us with modern myths, giving insight into the past, patience for the present, and visions for the future. Yes, films entertain, but they are much more than mere entertainment. Film is not just an avenue to communicate a message, a monologue of one-way statements. Good films are always a dialogue.
Stories that call out our experiences transfix us.
They ask us questions that force us to respond. The dialogue of film weaves through our everyday lives.
The Windrider Forum exists "to create live and virtual community spaces across the globe that allow people to thoughtfully explore the centrality of story in how we make and understand meaning in the world." A variety of screen fans gathered at this four-day program—from filmmakers to seminary students, writers to engineers. Windrider is now the largest ticket purchasing group at Sundance.
Alongside attending those whimsical and provocative Sundance-style films, the Windrider chums explored spiritual themes through and in the art of film.
This year, Windrider put up a panel discussion on Silence, which included visual artist Mako Fujimori and Professor Tim Basselin. Producer Ralph Winter led a Q&A on the financing and marketing procedure for films and David Henry Gerson screened his stunning, multi-layered masterpiece All These Voices. Justin Chang illuminated his down-to-earth and sincere approach to film criticism. Sabaah Folayan, Damon Davis, and Chris Renteria—makers of Whose Streets?—provoked an impassioned conversation on race-related activism.
But what's the point of this? Why are these Christians watching movies and talking about faith when they could be doing something else?
Art has energy. Art shares stories. Art cultivates compassion.
Time: The Kalief Browder Story, Whose Streets?, and Crown Heights took us on journeys through racial injustice. Last Men in Aleppo, Cries from Syria, and City of Ghosts moved us through the Middle East crisis. It is so easy to be paralyzed from these devastating stories, but Windrider opened up a place of lament and commitment. Sam Ochstein, a pastor from Indiana, grieved for the oppressed when he spoke of the world's desperate state. In the midst of our sorrow, Cathy Barsotti inspired us when she said, "I'm not afraid to unite myself with people outside the church that are speaking truth."
The films of Christians and non-Christians alike ruffled our feathers and shot us off into active prayers of both resistance and love. "There are many kinds of protest," stated co-director and producer of Whose Streets? Damon Davis, "We are artists. [Whose Streets?] is a kind of protest."
Christ calls us to care, love, stand, and protect in our own ways. Windrider helped us to see our place in the world, our duty, our hope.
The Exchange is a part of CT's Blog Forum. Support the work of CT. Subscribe and get one year free.
The views of the blogger do not necessarily reflect those of Christianity Today.