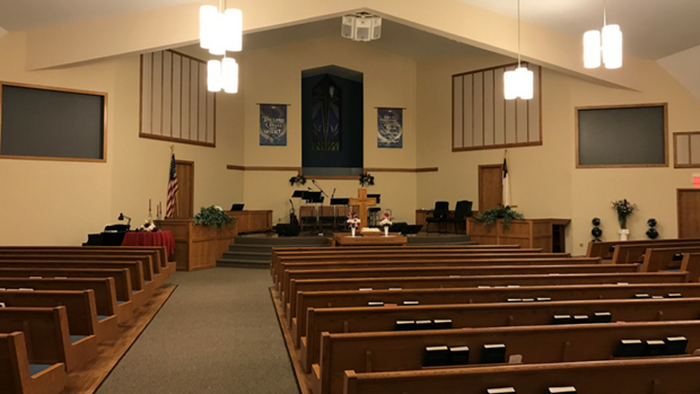 Ed: You're a small church pastor and yet you won the election to be President of the Southern Baptist Convention Pastors' Conference. I think there was a message that Southern Baptists were sending to themselves. Sometimes people forget what a typical church looks like in the United States. Why are small churches—which are actually typical churches—overlooked so often?
Dave: We have been using the term "average church." The Caskey Center uses "smaller membership," but it is the same thing.
In our convention, 96% of churches have 400 or fewer people on Sunday morning and there are about 150 to 180 mega churches that run over 2,000 at their services. That means that the heart and soul of Southern Baptist work is to be found in churches that have fewer than 500 at Sunday morning worship.
But everything in our life as a denomination seems to be designed around the mega churches. They run things. They are the speakers at conferences, which are often geared toward teaching us how to turn our churches into mega churches like theirs. We love them and appreciate them, but many of our churches are never going to be megas, and in our context we don't want to be. We tend to ignore the twin realities that many churches are not mega churches and never will be and act as if the SBC is a megachurch factory tooled to produce one product.
We wanted to demonstrate several things. More than anything, we wanted to bless people with quality preaching of God's word. We also wanted to show that our churches had something valuable to offer our denomination.
I have grown up and spent my life ministering in small to medium-sized Southern Baptist churches. The biggest church I served was around 500 to 600. The smallest church was under 50. I have experienced rapid growth in a church—tripling in size in about a year—and I have watched with great frustration as a church declined. But all of these churches were filled with God's people doing God's work in real, valid, and important ways.
I have heard some great preaching and some poor preaching. But some of the best preaching I have heard was not from the pulpits of the large churches, but from the smaller and medium-sized churches. I wanted to show the SBC world that we had some things to offer the SBC. Quite frankly, we wanted to do something different—a different approach with different speakers and a different philosophy.
Ed: Was this a repudiation of the large churches?
Dave: Absolutely not, and we have made every effort to make that clear. We have not said that the mega churches are bad. It's not big against small. Why would we make churches where tens of thousands of people are worshiping and many thousands are being reached the enemy? There are times when jealousy creeps in and we must deal with that. There is also a sense that at times we have been pushed to the side and made to be spectators in denominational life. But all we want is a seat at the table. We are not trying to push the mega churches and their pastors away, but simply trying to show them that we are not defective and that we have something to offer. We want to share leadership with them, not replace them or fight against them.
I am a strong opponent of the cookie cutter approach – something my beloved denomination has been all too quick to embrace. Just because something works in one place or with one people doesn't mean it will work everywhere or with everyone. So, let's have contemporary, traditional, big, small, urban, rural, ethnic, and every sort of church working together, as long as they hold to the gospel and are committed to our basic doctrinal parameters.
We are better when we are united in variety, not trying to make every church like every other church.
Ed: You've partnered with the Caskey Center, which is an institution at New Orleans Baptist Theological Seminary that helps train small church pastors for greater Evangelical effectiveness and excellence. It's the largest Evangelical organization of its kind. Why is that partnership helpful?
Dave: The Caskey Center is our primary partner in this effort and this has been a tremendous blessing. I am thankful that you, Ed, brought us together. Caskey is working with smaller membership churches, teaching them excellence in ministry. They are working with the very people we are trying to support, teaching them to do ministry right. It has been a natural fit and a great partnership. I am ashamed that I did not even know they existed before you brought us together and I hope to make sure that everyone in the SBC knows about them when we are done.
I love the work they do and I am glad we can give them a stage to bless the pastors we are trying to serve. In the process we want to promote their work. On a more selfish note, they have been an irreplaceable support to us.
Ed: When this is all over and done, and thousands of people come to a pastors' conference planned by small and normal-sized church pastors, what do you hope people will walk away with?
Dave: We want them to be blessed by the Book of Philippians. We're preaching the Book of Philippians from 1:1 through 4:23 in 12 segments. Ministry can be hard and discouraging and Philippians is about perseverance in suffering and joy in Jesus. We hope they realize that there are great preachers in churches that don't have huge buildings. I'd like for us to realize as a denomination that in big churches and small churches there are great pastors and leadership. There are different callings, different giftings, different abilities, but I think there is much to be gained from people in churches of different sizes.
Ed: How would you encourage other denominational leadership as they consider smaller or regular-sized churches?
Dave: As a lifelong Southern Baptist, I'm probably stepping out of my element here, but I assume people are people and churches are churches. As Americans, we tend to believe that bigger is always better. But we must realize that people have different gifts, abilities, and callings. I, for one, could not pastor a huge church. I just couldn't do it. I'm not gifted. But that doesn't mean I'm a failure. We need to realize there are great people in all size churches. There's something to be said for faithfully preaching wherever God has placed us. For example, we have a man here in Iowa who preached to a small group of people for 40 years.
I used to be a marathon runner and I learned a lot about ministry from that. First of all, you win by finishing. It's not about sprinting out into the lead, but about sticking it out when it is hard and you are tired and discouraged. Ministry is rewarding and joyful, but it is challenging and frustrating. Perseverance is the key. And ultimately, the secret in ministry, whether your church is big, small, urban, rural, contemporary, traditional, or whatever, is to keep going when you feel like quitting. I've finished marathons through intense pain by simply putting one foot in front of another when everything in me screamed for me to stop. That's the secret. If you are in a big church or small, run to the finish. Appreciate one another. Work together. Realize that we have different gifts, different calls, different assignments from God.
Specifically, small church pastors, don't condemn or be jealous of large church guys. Larger church pastors, don't disdain or discount the gifts or abilities of the men who serve in smaller churches. Realize the same God calls us to different places of service in different ways. Not all churches are supposed to have 5000 people. We should all be preaching Christ and discipling people, but the results will not be the same.
Churches of all sizes are valuable and have something to offer. There can be a variety of churches all doing God's work in important ways.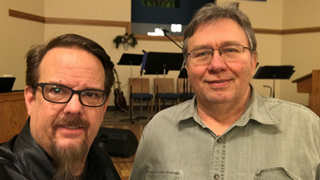 Ed Stetzer holds the Billy Graham Distinguished Chair of Church, Mission, and Evangelism at Wheaton College, is Executive Director of the Billy Graham Center for Evangelism, and publishes church leadership resources through Mission Group.
The Exchange is a part of CT's Blog Forum. Support the work of CT. Subscribe and get one year free.
The views of the blogger do not necessarily reflect those of Christianity Today.