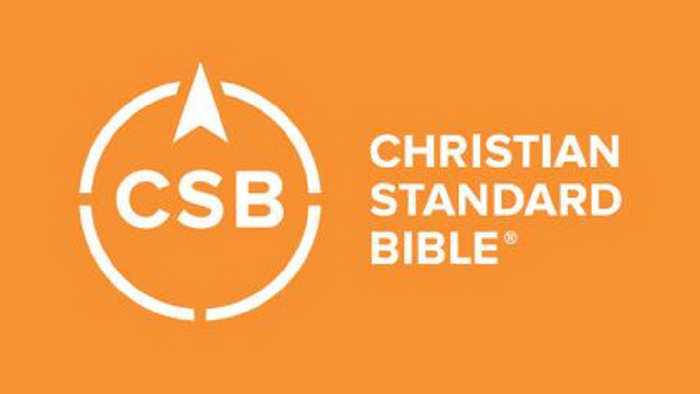 Ed: As a publisher of Bibles, what trends are you seeing about Bible reading practices?
Trevin: Our research shows that people often own several Bibles, respect the Bible as a sacred text, and want to read it, but tend to not open it up with great frequency.
Ed: Why are people not reading the Bible more?
Trevin: The top reason people give is they say they are too busy and don't have time. Of course, that's a matter of priorities, and not something that I can impact directly as a Bible publisher! But closely behind that reason—people feel frustrated because the Bible is difficult to understand. The Christian Standard Bible translation team took this to heart as they worked on the latest update.
Ed: What is the background of the Christian Standard Bible? How is it unique?
Trevin: The Christian Standard Bible (CSB) is a revision of the Holman Christian Standard Bible (HCSB). The CSB includes updated translation and word choices in order to optimize both fidelity to the original languages and clarity for a modern audience.
The CSB is as literal a translation of the ancient source texts as possible, but, in the many places throughout scripture where a word-for-word rendering might obscure the meaning for a modern audience, it uses a more dynamic translation. In all cases, the intent is to convey the original meaning of God's word as faithfully and as clearly as possible.
Ed: Who are the translators of the CSB, the denominations they represent, and why were they selected?
Trevin: The original HCSB translation committee includes more than 100 scholars from 17 denominations who translated the HCSB from the original Hebrew, Greek, and Aramaic languages.
In keeping with that trans-denominational focus, the revision and oversight committee, co-chaired by Dr. Tom Schreiner and Dr. David Allen, is composed of top biblical scholars representing a variety of colleges and seminaries as well as a range of conservative, Evangelical denominations, including Anglican, Lutheran, Presbyterian, Baptist, and non-denominational Bible churches.
These scholars provide oversight for the Christian Standard Bible, keeping the text up-to-date with current biblical scholarship and ensuring clarity for a modern audience. We've listed all of the committee members' names and credentials on www.CSBible.com.
Ed: In practical terms, explain the CSB translation philosophy of Optimal Equivalence and how it differs from Formal Equivalence and Dynamic Equivalence?
Trevin:Optimal Equivalence is a translation philosophy that balances linguistic precision to the original languages and contemporary English readability. In the many places throughout scripture where a word-for-word rendering—also known as Formal Equivalence—is clearly understandable, a more literal, word-for-word translation is used in the CSB.
When a word-for-word rendering might obscure the meaning for a modern audience, a Dynamic Equivalent—thought-for-thought—translation is used. This process assures that both the words and thoughts contained in the original text are conveyed as accurately as possible for today's readers.
The CSB provides a highly accurate text for sermon preparation and serious study, translated from the biblical languages by scholars who love God's word. Yet it doesn't compromise readability or clarity for readers who are less familiar with traditional (and sometimes difficult) vocabulary retained in some translations.
Ed: Describe the day-to-day process of the translation work.
Trevin: Beginning with the text of the Holman Christian Standard Bible, which was translated directly from the original languages, the translators reviewed and modified their earlier renderings based on changes in scholarship or a need for additional clarity for today's reader.
Translators were divided into Old Testament and New Testament teams, with these teams scrutinizing ancient source texts—including the critical Greek text favored by scholars—to determine every nuance of original meaning and intent. The teams sought to preserve the meaning and form of the original, to ensure readability for both seasoned Bible readers as well as those who might be new readers of God's word.
Representing a variety of conservative, Evangelical denominations, the translators worked together to avoid denominational bias. Additional scholarly reviewers provided further precision and stylist Michael Card reviewed the text to ensure the beauty and clarity of the language.
Ed: How has the public been responding to the CSB?
Trevin: We have been encouraged by the initial response to the CSB. Many pastors tell us that they appreciate the combination of accuracy and readability, so that they no longer feel the need to choose between a literal translation for preaching and a readable translation for sharing with their church members. Likewise, many church members appreciate the trustworthiness of this translation and have commented on the literary beauty and readability, which makes reading and sharing the Bible a joy.
Ed: Why have you embraced the Christian Standard Bible?
Trevin: As a pastor, I've often found myself in a dilemma when it comes to recommending a translation to new Christians or younger people. They need a translation that is clear and understandable. Yet I want to recommend a translation that is also reliable and faithful, one that I believe is strong enough to preach and teach from.
In the past, I've used one translation (more formal) as a preaching text and handed out another translation (more dynamic) to those who are new to the Bible. I appreciate the CSB because I can now recommend the same translation for both groups.
Because the CSB is accurate and precise, I can use it for sermon preparation and serious Bible study. Because it is clear and easy to read, I can share it with people who are new to the word of God as well as those who are already regular Bible readers.
Ed Stetzer holds the Billy Graham Distinguished Chair of Church, Mission, and Evangelism at Wheaton College, is Executive Director of the Billy Graham Center for Evangelism, and publishes church leadership resources through Mission Group.
The Exchange is a part of CT's Blog Forum. Support the work of CT. Subscribe and get one year free.
The views of the blogger do not necessarily reflect those of Christianity Today.