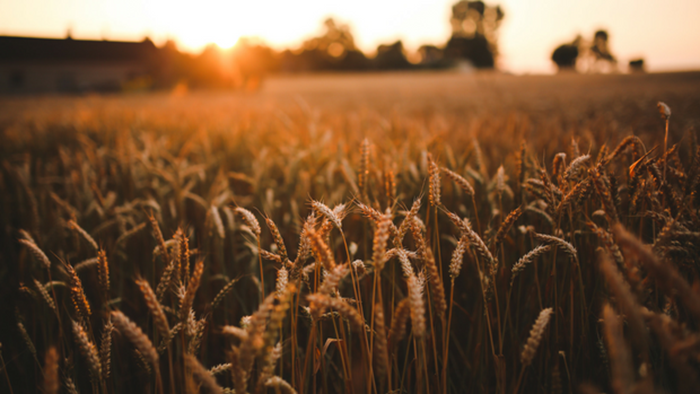 We need the fire for evangelism to spread across the Church in our day, but will it?
As I see it, there are at least four main barriers keeping the Church from a passionate pursuit of evangelism.
#1. Our old paradigms and methods of evangelism feel outmoded, intrusive, and inauthentic for too many people. The news no longer sounds like it is good news, and the methods no longer seem to communicate love effectively in our culture today.
#2. Many people and ministries have decided we need to stop sharing the gospel and only show it. We now have an imbalance in our approach to evangelism that leans too heavily on acts of compassion and justice. Many churches have compassion ministries, but do not provide any sort of substantial equipping in evangelism.
Of course, acts of compassion and justice often prepare the way for evangelism and go hand in hand with it, but unless a Christian actually shares the good news of Jesus with someone, "How can they believe in the one of whom they have not heard?" (Romans 10:14).
#3. There is a downward trending life-cycle of many Evangelical denominations. Many have plateaued in growth and the fires for evangelism have dimmed. Another way to put it is to say that mission drift has set in. As I have traveled the country, I have heard many leaders in the established Evangelical denominations admit as much.
Today, the only fast-growing segment of Evangelical churches are the newer non-denominational churches (and other churches that look and feel non-denominational in the way they worship and are organized and led). The vast majority of Evangelical churches today are in maintenance mode!
#4. We think no one wants to hear what we have to say. The polarizing and politicizing of our society, negative media coverage on Evangelicals, battles around morality, and all the articles and blogs about how post-Christian we are have convinced us that nobody is interested in what we have to say.
Each of these barriers is being broken through today in ways that bring me hope and optimism, however! Let me share a few ways in which I am encouraged.
#1. Evangelism is being rethought and reimagined by many groups and contexts, whether campus, church, urban, or global. Our semi-annual Evangelism Leaders Fellowship includes leaders from across denominations who are sharing stories of creative new approaches to evangelism and of breakthroughs for how to reach people.
#2. Compassion and justice are being combined with evangelism in creative and influential ways, whether in campaigns to end human trafficking and simultaneously preach the gospel, or in local church compassion ministries that also emphasize sharing the good news about Jesus.
#3. Evangelical churches and pastors are seeking ways to increase their evangelism temperature and impact. Through the Billy Graham Center for Evangelism, we have been launching cohorts for these pastors for the last five years and are seeing a hunger, commitment, and passion for evangelism like we had only hoped for. What's even more important, many of these pastors and churches are experiencing a culture change toward evangelism impact and are seeing a greater harvest.
The biggest insight about what fuels this change: pastors and then their leaders actually engage in personal evangelism (and don't just preach about it, talk about it, study it, theologize about it, and critique it!). They then keep each other accountable and inspired for personal outreach through an every 30-day check-in, which includes an opportunity to tell stories of spiritual conversations.
#4. Our research on the unchurched is clearly showing that people in our country are far more open and responsive to the church, Christians, and the faith than we had imagined, and especially when they are approached personally and relationally.
Could our best days still be ahead? Is God recapturing His Church for His mission, and re-centering His mission on evangelism? Perhaps we could be in an hour when evangelism will once again become a vibrant and vital centerpiece in the mission and life of the
Evangelical Church in America. I hope and pray it is so.
The Exchange is a part of CT's Blog Forum. Support the work of CT. Subscribe and get one year free.
The views of the blogger do not necessarily reflect those of Christianity Today.