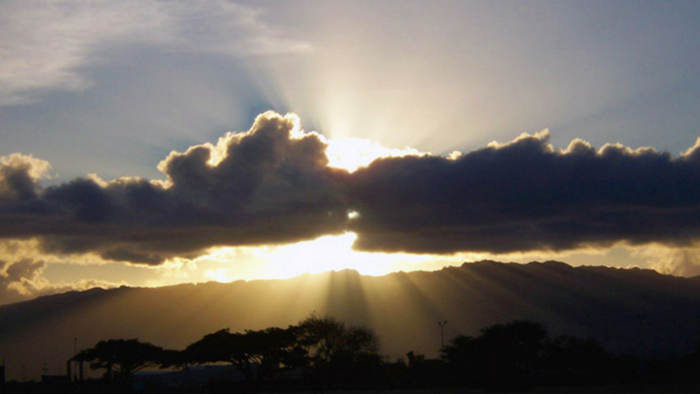 Image: Mac Davis
In the last decade I have invested a lot of time in public speaking. With employee meetings, plenary sessions, breakouts at conferences, consulting ministry leaders, and speaking on books I have written, I have given hundreds and hundreds of leadership and ministry presentations. I have also preached weekly for the last several years as executive pastor, teaching pastor, interim pastor, and now a bi-vocational senior pastor. Preaching is different. In both the burden of responsibility and the eternal impact, preaching the Word of God to a congregation of His people far outweighs speaking on other subjects. Preaching differs from other speaking in that the message we deliver is the only message that will endure forever (Isaiah 40:8), the only message that brings someone to saving faith (Romans 10:17), and the only message that can transform the human heart (1 Peter 1:23).
So how do I define preaching—the sacred stewardship of handling the Scripture and presenting it to a group of people? Because a messenger delivers a message, I want to focus on both aspects of preaching: the messenger and the message.
The Messenger
Aristotle taught that effective communicators possess ethos (credibility), pathos (passion), and logos (logic). All three are essential; as they increase, so does the power of the presentation. Though not designed for those of us who preach the life-giving message of Christ, the applications are clear.
Ethos [Credibility]
The fable of the boy who cried wolf taught us from a young age that true messages are not heard when they are delivered from people who are deemed untrustworthy. A preacher without credibility is a preacher whose message won't really be heard. Which means we must repent before we ask those who hear us to repent. The apostle Paul challenged Timothy to "watch his life and his doctrine closely" (1 Timothy 4:16). A preacher whose life does not match the message will quickly lose the street cred to stand and declare truth.
Pathos [Passion]
The famous preacher John Wesley is said to have proclaimed, "Light yourself on fire and people will come from miles to watch you burn." Our affections for the Lord and His Word must be stirred if the people we serve are going to clearly see the beauty of His holiness and grace. May we be like Jeremiah who was unable to be silent because the message was like fire in his bones (Jeremiah 20:9).
Logos [Logic]
Martyn Lloyd-Jones described preaching as "logic on fire." We must bring truth and substance, not just flash and style. The content of our message must be deeply rooted in Jesus and His Word and for the people to whom we are speaking, which brings us to the message…
The Message
While there are surely better definitions of the message that the messenger preaches, here is my aim when I preach the Word: "Teach Christ and the text in their context." The aim is three-fold and implores the communicator to keep Christ, the text being studied, and the people in view.
Preach Christ
The apostle Paul reminded those he ministered to in the city of Corinth that he decided to know nothing among you "except Jesus Christ and him crucified" (1 Corinthians 2:2). It is possible to teach a passage and not teach Christ's work for us, but doing so isn't faithful to the whole story of Scripture and fails to change hearts with the grace of Jesus. Of his preaching Charles Spurgeon said, "I take my text and make a bee-line to the cross." In other words, he would walk through the text while simultaneously moving people to Christ and the cross as quickly as possible. So I want to bring people to Jesus every week. I seek to pull up from the text to the grand story of Scripture and show how we need Jesus and how He is for us.
And The Text
While we must point people to Christ continually, we must also properly expound the text we are teaching. In his book "Preaching," Tim Keller advocates this balance: "We have a balance to strike—not to preach Christ without preaching the text, and not to preach the text without preaching Christ." The Scripture must be expounded. Preachers who don't hold tightly to the truth, trustworthiness, and power of the Word will find something else, and something less, to expound. After declaring that all Scripture is inspired by God and profitable to equip believers (2 Timothy 3:16), the apostle Paul gave a simple command to Timothy: "Preach the word" (2 Timothy 4:2). The Lord uses His Word to form His people more into His image, to sanctify them. In the research behind one of the books I co-authored, Transformational Discipleship, we discovered that the biggest impact on a person's spiritual growth is engagement in the Bible. If people don't see their preachers holding tightly to the Word in their messages, we are foolish to think they will hold tightly to the Word in their own lives.
In Their Context
My aim is not only to teach Christ and the text, but also to place the life-changing message in the context of those listening. We must not only love the message we are stewarding, but we must also love the people who are listening. Without love, preachers are merely resounding gongs and clanging cymbals (1 Corinthians 13:1), clutter without compassion. Anglican preacher Richard Cecil stated, "To love to preach is one thing, to love those to whom we preach quite another." To place the message in the context of those listening is to be faithful to how the Lord has served us, stepping into this broken world to rescue us. He also placed the written Word in modern street language; as Calvin Miller reminded us: "We must remember that the New Testament was not born in colonnaded Greek. Koine Greek is, of course, 'street' Greek. The gospel of Christ was written in friendly street language."
Preaching is more sacred than any other type of speaking. We hold the faultless Word of God and represent Christ to those who listen. For this reason, I want to be filled with credibility, passion, and logic. And I aim to preach Christ and the text in their context.