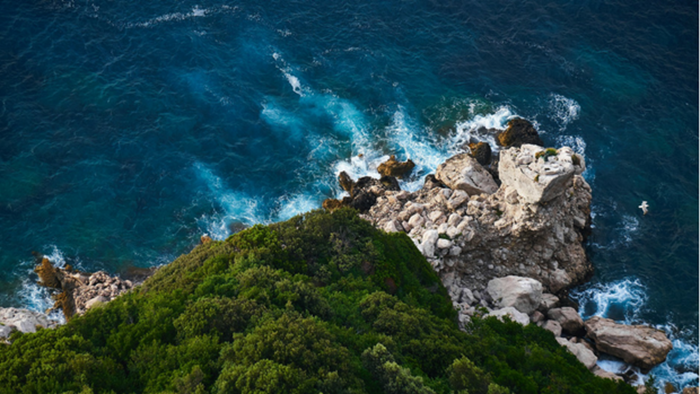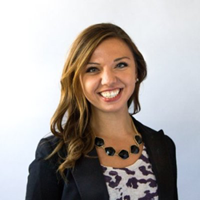 Tears streamed down my face as those radical, counter-cultural words leapt off the pages of the book in my hand, piercing my heart and awaking something inside of me. I sat in the midst of prosperity and entitlement at a beautiful resort on the gulf coast, sitting by a pool, soaking in the southern sun.
There I was, surrounded by comfort and ease, reading a book that made my heart yearn for something completely different.
I was reading a book that told the story of individuals who were willing to sacrifice everything to bring the gospel into unknown places. They sacrificed their comfort, culture, wants, and ultimately, even their lives in order to follow the call of Christ to "make disciples of all nations."
My heart burned with the desire to have that same relationship with Christ. I yearned to love Jesus and His gospel so earnestly that I could truly say, along with the saints and missionaries of the past, "For me, to live is Christ and to die is gain."
As we read books about famous missionaries or read the stories of the disciples from the Bible, it is easy to claim we will pour our lives out for the sake of the gospel just as they have.
However, if we are called to be missionaries in our own country, as so many of us are, it can be difficult to know what that radical surrender and sacrifice looks like in our first-world context.
After all, in a country like the United States, known for its comfort and ease, how can we stretch ourselves?
How can we put ourselves in places of discomfort while living in our comfortable houses, shopping in our comfortable stores, and eating our comfortable food?
How can we be grateful for our many blessings, while also pushing ourselves to grow in new ways?
The call of the American missionary is different from those called to cross oceans for the cause of Christ.
Individuals called to serve in an international context will be forced to sacrifice their wants, desires, and comforts as they enter into new cultures. With each opportunity to deny their own comforts, their ability to sacrifice themselves for the sake of the gospel increases.
Just as our muscles grow stronger as we lift weights, our 'muscle' of sacrifice strengthens as we accept more and more opportunities to deny ourselves in order to love others radically, serve others selflessly, and minister to people when it is inconvenient or messy.
This leads us back to our original question: How do we, as missionaries called to serve in the United States, strengthen our muscle of sacrifice and selflessness for the sake of the gospel?
I believe there are two steps we can take in order to prepare ourselves to be ready to surrender our own selfish ambitions in order to see God's kingdom come to earth.
1) Surrender Spontaneously
Each day we encounter small, unexpected invitations to surrender. Our mistake comes when we consider these invitations as inconsequential or trivial. Rather, it is these daily invitations to deny ourselves and surrender our wants that prepare us for the larger risks and invitations God may ask of us in the future.
Will you pause to have a conversation with the neighbor you always wave to through the car window as you speed off to your next activity?
Will you set aside your to-do list in order to sit with a friend through his or her pain and tragedy?
Do you make time to buy dinner for the homeless man you see standing on the corner in your town every evening?
Matthew 25:37-40 says,
Then the righteous will answer him, "Lord, when did we see you hungry and feed you, or thirsty and give you something to drink? When did we see you a stranger and invite you in, or needing clothes and clothe you? When did we see you sick or in prison and go to visit you?" The King will reply, "Truly I tell you, whatever you did for one of the least of these brothers and sisters of mine, you did for me."
2) Sacrifice Strategically
While we have daily, unexpected opportunities to stretch our muscle of sacrifice, there are also ways we can strategically place ourselves in situations that cause us to grow in our perseverance to further the Kingdom of God on earth.
Will you sacrifice sleep in order to gather with your community before your busy day to unite in prayer for your city and the people you have been called to reach with the gospel?
Will you give up your time to commit to mentoring a student in your community?
Will you schedule time in your week to serve with a ministry doing great work in your town?
Will you wake up early to read the word of God?
These sacrifices are not meant to be legalistic or confining. Rather, they are invitation to freedom as they guide us into deeper surrender to Christ and His purposes. First Timothy 4:7-10 says,
Train yourself to be godly. For physical training is of some value, but godliness has value for all things, holding promise for both the present life and the life to come. This is a trustworthy saying that deserves full acceptance. That is why we labor and strive, because we have put our hope in the living God, who is the Savior of all people, and especially of those who believe.
We were not placed on this earth only to strive for happiness and our life is not meant to be lived for ourselves. Jesus has called us to see our places, communities, neighborhoods, and families as our mission field.
Let us train ourselves to see our life in light of eternity. Let us remember we are on this earth to reach those who are lost. Let us sacrifice and deny ourselves as we surrender every moment to the work and leadings of the Lord.
As followers of Jesus, we know our eternity is secure. So while we are on this earth, we must be ready to sacrifice anything or everything to do the work of the Lord and see eternities transformed.
Then, we will truly be able to say with the saints and missionaries of the past, "For me, to live is Christ and to die is gain."
The Exchange is a part of CT's Blog Forum. Support the work of CT. Subscribe and get one year free.
The views of the blogger do not necessarily reflect those of Christianity Today.