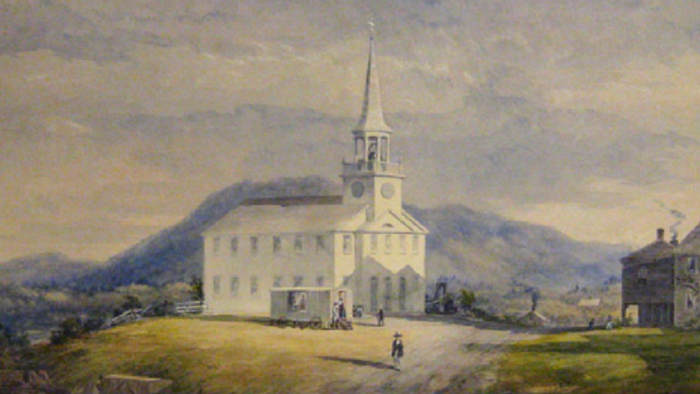 Image: Wikimedia
Many Evangelicals voted for Donald Trump on November 8th, and he is now our President-elect.
Last October and November, I ran numerous articles about Trump and the other candidates. As I posted piece after piece, however, my heart continued to grow pained as I watched fellow Christians do and say things that were not only unhelpful to our call as Christ's ambassadors, but also which tarnished the very name we say we love—Jesus Christ.
So here we are, and as many have moved on to other matters and sometimes even seem to be seeking to sweep our witness problems under the proverbial rug, I have been reminded that this witness problem is not a small matter. It's actually a significant problem.
So at the risk of re-offending many people, let me share a few random thoughts I've had concerning Evangelicals post-election and as we ramp up to Inauguration Day.
First, 20 years from now, we are going to look back at this election as a last gasp in which some Evangelicals thought that they could get their influence and culture back.
After all, in the minds of some, Trump has promised to put things back the way they were.
But culture is not going back to the way it was. And Trump can't and won't take it there.
For some, they are reaching for something that has been slipping from our hands for years—namely, the continuation of a commitment as a nation to Christian values.
If we look at trends in Christianity as a whole, and Evangelicals in particular, we cannot deny that many of those who once claimed to be Christian (what we call 'nominal Christians') have now become 'nones,' declaring no faith at all.
This trend is going to continue. In addition, there's a continual erosion of the nominal Christian base that protected the convictional Christian core.
If trends continue, and an additional 1% per year becomes secular, then 50 years from now we will likely see about 20-25% of people call themselves Christians and really take it seriously, while likely half of the culture will be secular, and the rest could be either other religions, or nominal Christians.
If trends continue—which is what trends tend to do— that's where we will ultimately be.
Right now, however, a lot of Christians feel that their country has been taken from them. They believe that America was a Christian nation with a special compact with God. But the problem is, God doesn't make compacts with countries anymore.
Yes, God and a lot of Americans have a special covenant, but God doesn't love countries. He loves people.
Many Evangelicals who believe that America was founded with a special compact with God appeal to 2 Chronicles 7:14: "If my people humble themselves, then I will heal their land." But America doesn't have a "land" that is referenced in the Old Testament.
We have seen a pretty stunning shift in our culture over the past few years, and when shifts happen that quickly, people feel that something has been stolen from them and they want to react to get what was 'stolen' back. The truth is, nothing was stolen from us; and as the Church, we are called to what God has continually asked His people to do—keep our eyes on Him.
Which brings me to my next point.
Second, it is time for the Church to really step into the new reality.
We are a minority. Those who love Jesus live on the margins of a society that is moving continually towards a worldview that embraces the belief that "what is good for you, is good."
It is time for the Church to not be driven by a need for power, prestige, and influence. Actually, the Church on the margins has historically always been the place where God has done the most work.
It is on the margins and in the voiceless where God's heart beats the loudest and God's hand reaches into the world the most powerfully. Acknowledging a minority is not a bad thing, Christians. It just may be the place where God begins to draw a generation to Himself.
It is time for us to stop asking how we get our collective foot into our culture, and instead begin to ask God how we can be faithful to Him and our call to show and share the love of Jesus in a broken and hurting world. We need to remember, quoting an old preacher phrase, that "what happens in the church house is far more important than what happens in the White House."
Jesus is not coming back on a donkey or an elephant. He is coming back on a white horse to bring victory. I, for one, just want to keep showing and sharing the love of Jesus in the midst of a changing culture until that moment comes. Do you?
Ed Stetzer holds the Billy Graham Distinguished Chair of Church, Mission, and Evangelism at Wheaton College, is Executive Director of the Billy Graham Center for Evangelism, and publishes church leadership resources through Mission Group.